You know a concerto soloist has absolutely shredded it when the "devil horns" salute feels like a more appropriate response than mere applause.
That's the kind of glam-rock energy Leila Josefowicz brought to the Oct. 21 National Arts Centre Orchestra performance of John Adams' Violin Concerto. After nearly two years of watching performers through the dulling filter of a computer or TV screen, Josefowicz's incandescent, full-throttle live performance felt like a shot of pure adrenaline.
This was only NACO's second in-person concert of its new season. With Ontario's recently increased indoor venue capacity limits in effect, the orchestra also had its largest live audience since before the COVID-19 pandemic. Everyone was masked and had to provide proof of vaccination, so a sense of cautious relief mingled with the buzz in Southam Hall.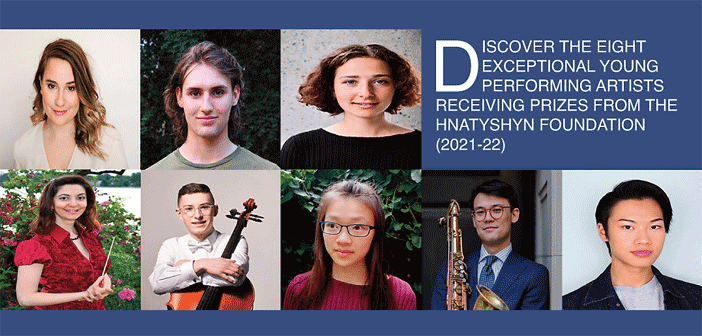 Thursday also marked Principal Guest Conductor John Storgårds's first NACO appearance in more than two years. The mutual affection and respect between orchestra and conductor delivered moments of pure, unadulterated joy throughout the evening. Storgårds is all passion and heart; his unjaded enthusiasm and musical honesty elevated British composer Malcolm Arnold's Three Shanties from potential cheese-fest to something more substantial, where jolly humour contrasted with sophisticated orchestral textures.
There was much to admire in Storgårds's romantic approach to Haydn's Symphony No. 100 (the "Military"). The majestic introduction was given ample dynamic space to unfold, while the military-march tempi were appropriately brisk but never breakneck. Storgårds has a delightful way of illuminating all of Haydn's little conversations between woodwinds and strings. The strings sounded fluffy and warm, like fresh bread, despite a few untidy spots. Michael Fedyshyn's second movement trumpet solo fanfare gleamed like the braided cord on a dragoon's uniform.
The Adams concerto is a forest of notes and polyrhythms rushing by you at F1 speeds. Storgårds is a brilliant, virtuoso violinist in his own right and he immediately established a terrific complicity with Josefowicz, who almost never stops for breath. Storgårds has an astonishing ability to create transparency within density; he fashioned Adams' undulating, burbling score into an underwater kelp forest, with Josefowicz's violin as the alpha predator slicing through the murk.
Just before the blazing final movement, Josefowicz adopted a fighting stance, knees bent, chin thrust forward, eyes locked with Storgårds. She was a steeplechaser waiting for the gun to go off, a racehorse coiled at the starting gate, and you knew it was going to be good. And it was, driving relentlessly to the last whip-crack measure.
The orchestra was tight and alert; everyone onstage was visibly counting, and playing, their butts off. Principal flute Joanna G'froerer, principal horn Lawrence Vine and especially the hard-working percussion section led by Feza Zweifel, were all outstanding. Rock on.
A video of this concert is available to view on demand for $15 until Nov. 11 at https://nac-cna.ca/en/orchestra. You can watch NACO's Oct. 7 all-Robert Schumann season opening with Alexander Shelley, with piano concerto soloist Hélène Grimaud, until Oct. 28.