Ottawa – For his 50th birthday in 1997, the Latvian violinist Gidon Kremer founded the Kremerata Baltica, a hand-picked ensemble of the finest young string players from Latvia, Estonia and Lithuania. The orchestra serves as laboratory, classroom and amplifier for Kremer's open-minded creative curiosity, which often translates into commissions, collaborations, and new ways of presenting and hearing canon repertoire. For his 75th birthday this year, apparently undeterred by the ongoing pandemic, Kremer is taking his ensemble on another tour.
For their stop at the Ottawa Chamberfest fall series on Nov. 2, Kremer and his ensemble performed works by, or inspired by, J.S. Bach and Astor Piazzolla. The first set included excerpts from the Kremerata's 2012 Art of Instrumentation-Homage to Glenn Gould project, while the latter marked the 100th anniversary of Piazzolla's birth.
Kremerata Baltica's sound is full-blooded and crisply defined; the musicians' nonchalant virtuosity, stylistic versatility and emotional commitment mirror those of the ensemble's founder and namesake.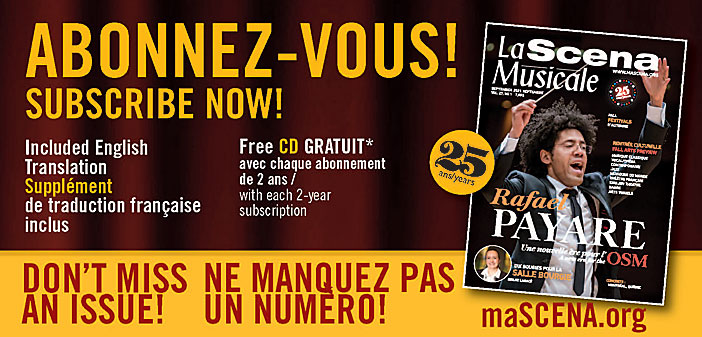 Ukrainian composer Valentin Silvestrov's Dedication to JSB for violin and piano (quasi echo) opened the program. Joining Kremer was Lithuanian pianist-composer Andrius Žlabys. The piece opens with a theme in the violin reminiscent of the Chaconne from the D Minor Partita before splintering off into delicate, meditative fragments, softly supported by the piano in unison.
Bach's Keyboard Concerto in G Minor was the only "conventional" concert piece on the program. Conducting from the piano, Žlabys delivered a thoroughly galvanizing performance: judiciously pedalled and ornamented, distinguished by gorgeous legato ( the second movement should sound like one long, singing phrase, and did.)
The Piazzolla selections were tossed off with panache and passion to spare. In Sofia Gubaidulina's arrangement of Le Grand Tango, Kremer and Žlabys traded accents and musical barbs like two tangueros flicking and pivoting around each other.
Three excerpts from the Kremerata's Art of Instrumentation recording brought the program to a close: Ukrainian composer Desyatnikov's arrangement for string septet of the Sarabande form the E Minor Keyboard Partita; Leonid Kissine's diaphanous transcription for strings of the Aria from the Goldberg Variations; and Stevan Kovacs Tickmayer's Variations on the Goldberg Aria. The Tickmayer is a fine piece but it nearly gave me an eye twitch by starting with the Quodlibet and presenting the other variations out of order (it should come with a trigger warning for OCD listeners).
Kremer and the ensemble played two encores, including Giya Kancheli's sly, subversively decomposed Viennese waltz titled Rag-Gidon-Time and dedicated to Kremer.
On a public health note, Ontario recently increased the number of people who can attend indoor events, and the Carleton-Dominion Chalmers Centre was fuller than it had been for some time. The audience and volunteers were all masked and distanced, and vaccine certificates were duly checked at the door. But it was jarring to see Kremerata Baltica with uncovered faces, especially since masks don't hinder string players or pianists.  I'm not sure I understand the logic behind requiring local orchestras and musicians to wear masks on stage and backstage, but allowing international touring groups to go unmasked.