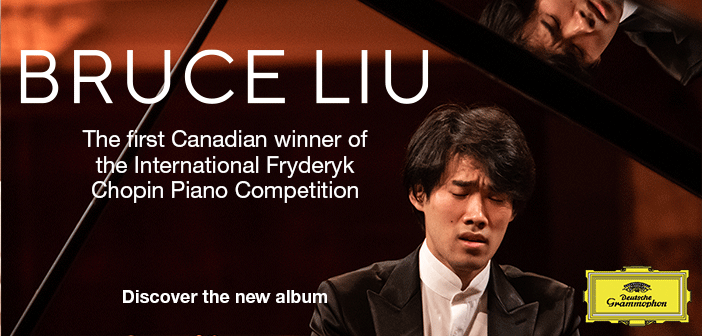 This page is also available in / Cette page est également disponible en:

Francais (French)
Jeanne Lamon passed away on June 20, 2021. This article was originally published in The Music Scene in December 2006.
T

he year was 1981. It was the beginning of the decade of excess: big hair, big shoulder pads, and big Zeffirelli productions at the Met. But that year, a violinist named Jeanne Lamon became music director of a fledgling Toronto orchestral ensemble specializing in Baroque music. The group was smala in size, but it had big ideas, big heart and, above all, a huge passion for what it was doing.
Today, Tafelmusik is Canada's premier baroque orchestra, renowned the world over for the gossamer refinement of its interpretation and the energy of its playing. Through its 70-odd recordings and countless live performances, the group has acquired a devoted following not just at home in Toronto, but across Canada and abroad.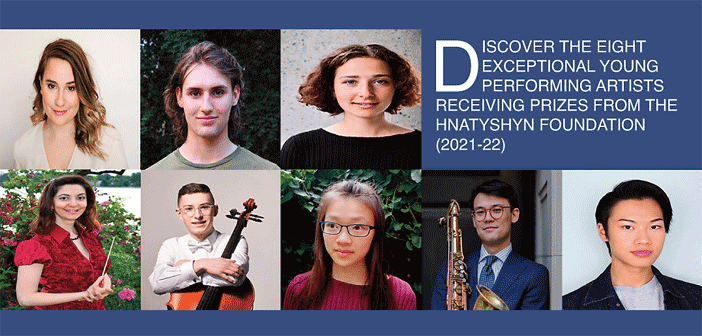 This year, Tafelmusik is celebrating Lamon's 25 years at the helm. It's also the 25th anniversary of the Tafelmusik Chamber Choir. For Lamon, the double-silver celebration drives home the point that time really does fly when you're having fun. "It seems like forever," says Lamon over the phone from her Toronto home. "At the same time you feel like 'where have all those years gone?'"
Tafelmusik was only two years old when Lamon took over. The little orchestra established in 1979 by Kenneth Solway and Susan Graves was still very much outside the mainstream of Toronto's cultural scene, as were many groups and musicians specializing in early music at the time. "When we started, what we were doing was seen as the radical fringe," Lamon recollects. "It was sort of this beatniky thing."
Alison Mackay has played bass and violone with Tafelmusik since those first days in 1979. "At the beginning, it was all still very experimental," she says. "Technically, we were still finding our way. I think if you heard old tapes of those early concerts, you'd be horrified."
Now, period performance in Canada has come into its own, thanks to the pioneering spirit of Tafelmusik and other veterans. Our soloists and ensembles are invited to perform all over the world. In some cases, Baroque music enjoys better ticket and CD sales and more loyal subscribers than traditional symphonic music or opera.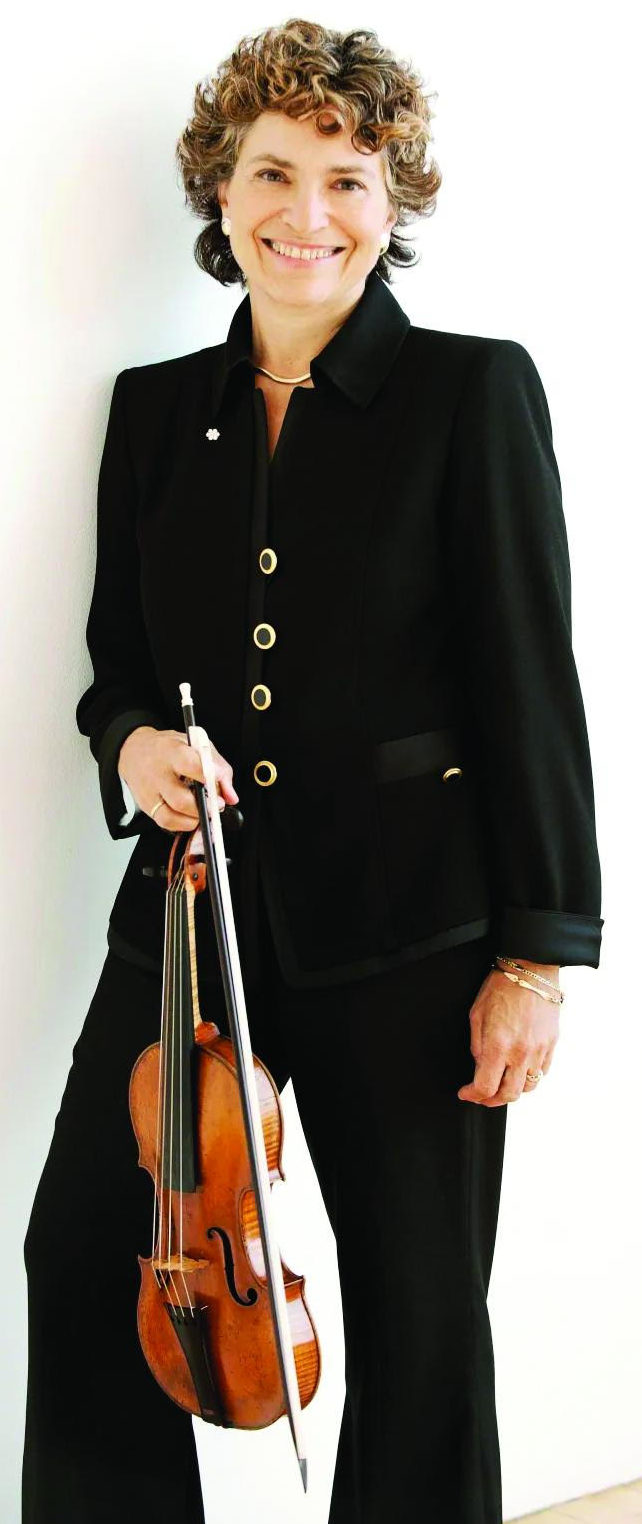 For Lamon, this evolution has been "wonderfully exciting" to watch. But, she warns, there's also a downside. "It's harder to do radical things, or take as many risks," she says. "With popularity come expectations."
That doesn't stop Lamon from trying. Some recent innovative concert programs featured music by the Chevalier Saint-George, a black 18th-century French composer, and works by the 17th-century Venetian Jew Salamone Rossi. Tafelmusik's CD of Saint-George's music became the soundtrack of a 2004 film about the composer, produced by Media Headquarters for CBC, PBS, BBC and TV5. Le Mozart Noir won a Banff Rocky Award, five Gemini nominations and a Swiss Rose D'Or nomination. Last year, Tafelmusik worked with Media Headquarters on The Four Seasons Mosaic, a CBC documentary about a collaboration between Tafelmusik, composer Mychael Danna, Inuit throat singers and musicians performing on the Indian veena and the Chinese pipa.
Many of these ideas come from the orchestra musicians, who are encouraged to explore, conduct research and propose new programs and projects. "Jeanne has been able to combine demanding standards with collegiality," says Mackay. "We all feel like we have a voice. She's very supportive of our ideas."
Violist Elly Winer agrees. "Jeanne is extremely generous," says Winer, another "lifer" with 22 years of Tafelmusik experience under his belt (one of the group's strengths is its low turnover.) "Of course, she is still the leader, but she's very happy to give people the ball."
Lamon and Tafelmusik have also broken new ground in the area of music education, which is taking up an increasingly prominent role in the orchestra's roster of activities. The group is involved in initiatives ranging from performances for elementary schoolchildren and their parents, to more advanced, multidisciplinary creative projects with local high school kids, to the online Baroque Learning Centre aimed at the general public, through to the highly sought-after professional training at the Tafelmusik Baroque Summer Institute and the advanced Baroque Performance program at the University of Toronto. (Lamon proudly notes that three out of the group's current core component of 17 musicians are summer institute graduates.)
"The educational aspect is extraordinarily important," says Lamon. "Not just for the students. It's important for us as musicians to be able to teach. We have an expertise and a specialization, and it's important to pass that on to the next generation of performers."
Mackay has been involved in many of the ensemble's educational activities in Toronto schools. "Baroque music is a wonderful way to introduce young people to music for a number of reasons," she says. "First of all, the pieces are short. Baroque music is based on dance music, so it's very rhythmic. It's very accessible for kids. And of course, it's beautiful, but I'm biased."
Mackay recalls a recent project where high school students were asked to create a play based on Vivaldi's The Four Seasons. "Because they spent quite a long time rehearsing, through sheer repetition that music is going to be hard-wired into their brains. When they are older and they hear Autumn or Winter from The Four Seasons again, hopefully it will mean something emotional to them, because they've gone through this experience."
Although Tafelmusik's school programs tend to be aimed at older students, Lamon is passionate about making music education available to all, from as early an age as possible. "There isn't enough music in the schools," she states. "It's been cut from budgets as though it's a frill, when it is absolutely not a frill. It's extremely unenlightened of governments, when so many studies have shown how beneficial music is to children. God knows it's not just about wanting them to become musicians. Music helps their brains develop in unique ways, so they can become better scientists or better politicians."
It's this philosophy that led the ensemble to partner with Analekta, one of its main recording labels, and the advocacy group Coalition for Music Education in Canada (CMEC), to launch TafelKIDSTM, a new series of entertaining and educational CDs aimed at younger children. The first recording in the series, Baroque Adventure: The Quest for Arundo Donax, was released in November 2005 and went on to win the 2006 Juno for Children's Album of the Year. Analekta is donating $1 from the sale of each handsome boxed set, which includes three CDs, a 20-page picture-booklet and other goodies, to the CMEC.
CMEC executive director Ingrid Whyte is ecstatic about the TafelKIDSTM project. "It's not simply about listening to music but about engaging kids in music and all that it offers," Whyte writes in a statement posted on the coalition's website. "Music creates context for history and cultural awareness. Music stimulates the imagination and paints vivid pictures in the mind that words can often not convey. The Quest for Arundo Donax does all this beautifully—with humour, with excitement, with mystery, with suspense – and, of course, with superb musical selections and performances."
Junos, Geminis, world tours, glowing reviews, awards, accolades and an Order of Canada: Lamon could be smugly congratulating herself on a quarter-century of success. Except she's too busy planning for the Next Thing. "It isn't so much about maintaining momentum as keeping up with the momentum we already have," she says. "We always have so many projects on the go; there's always something happening, something to look forward to."
Still, when pressed to reveal her fondest memories of the past 25 years, she begins raving about some of the halls Tafelmusik has performed in. "I remember the first time we played in the Mozarteum in Salzburg, or the Concertgebouw in Amsterdam, or the Musikverein in Vienna," she says. "Just saying those names now, I can remember clearly how each one sounded. To play in those great halls, it gives you goosebumps."
Similarly, Mackay was thrilled to play in the opulent Baroque halls in Augsburg and Eisenstadt. However, both have equally warm recollections of playing in more modest venues as part of Tafelmusik's many Canadian tours. "Thanks to the CBC, who play our recordings and broadcast our concerts, people know us," says Lamon. "It's wonderful to go to a place you've never been to and be so warmly welcomed. People already feel like they have a relationship with you. I love it."
The ensemble's members, too, can reflect with pride on their past while eagerly anticipating the future."After 25 years, you acquire an institutional memory," notes Elly Winer. "We can build on interpretations when we return to pieces we've played before. For example, [Bach's] B Minor Mass, which comes back every three or four years, just gets better and better."
Winer is happy with the expanding scope of Tafelmusik's repertoire. "We now play some of the classical repertoire, although for the most part we call it a day at Beethoven," he says. "It's nice to stretch ourselves artistically. I love the relationship we're building with Opera Atelier," he adds, referring to their collaborations with the Toronto-based Baroque opera company, the most recent of which was this season's production of The Magic Flute.
Of course, none of this would be possible without the excellence of the players, which appears to be at an all-time high. "The quality of the orchestra has gone up and up," says Winer. "Right now, any one of the players can be a soloist."
"We really do have an international reputation that's nice to see," says Mackay. "Now when we have a position available, we have people who fly in from Japan and Europe to audition."  Even Lamon, with her high standards, practicality and restless commitment to constant improvement, can allow herself the small luxury of a boast.
"I haven't said this to anybody before, but this is the best the orchestra has been in 25 years. Without a shadow of a doubt."
www.tafelmusik.org
This page is also available in / Cette page est également disponible en:

Francais (French)