Joel Quarrington, the Juno-award-winning double bassist who is widely recognized as one of finest players in the world, is retiring as principal double bass of the National Arts Centre Orchestra. Quarrington played his final NACO concert on July 10 and has said he is not returning for the 2021-22 season.
"I had been thinking about stopping being in any orchestra for a couple of years now," the 66-year-old Quarrington wrote from the Orford Music Academy, where he has taught for many years.
"This past June seemed like a good time to retire because the last work I would have played with NACO was supposed to be Mahler's Symphony No. 2, which I thought was an appropriate amount of loud and glorious music for a decent sendoff.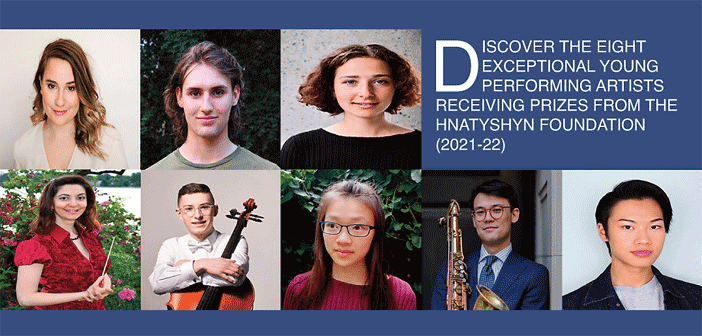 "Those Mahler plans were scuttled long ago of course, and as the pandemic wore on, I believe I was like a lot of people: rearranging priorities and thinking about living and conquering new dreams and aspirations. I have been a member of an ensemble or orchestra since 1973, and while I still love playing in the orchestra, I feel it is time to try new challenges."
Quarrington says he will continue to teach and perform chamber music, recitals, and other projects. He and his wife, NACO cellist Carole Sirois, will be relocating from Ottawa to Quebec's Eastern Townships. Quarrington plans to continue to teach at the Conservatoire de musique de Montréal and at Orford. He will also rejoin the faculty of the Schulich School of Music at McGill University, and hopes to give master classes for students around the world.
Quarrington's first post-NACO concert will be for the Ottawa Chamberfest on July 25, when he joins violinist Mark Fewer and others for a program including Astor Piazzolla's The Four Seasons of Buenos Aires.
"I have many projects on the go, like recording all the Bach Suites, as well as some essential double-bass sonata repertoire I have spent my entire playing life living with," he wrote. "I just finished a new recording that features the music of the great jazz legend Don Thompson. He wrote some tunes just for the two of us and it is absolutely beautiful writing."
Quarrington first began playing in his native Toronto as a young teen. After graduating from the University of Toronto, he travelled to Europe to study with Franco Petracchi and Ludwig Streicher. He won first prize in the 1976 CBC Talent Festival, and took the top award at the 1978 Concours de Genève. He became principal bass of the Hamilton Philharmonic in 1979 and joined the Toronto Symphony as principal in 1991.
Quarrington debuted as a soloist with NACO in 1987 and first served as the orchestra's principal double bass from 2002-2004. He returned to that position permanently in 2006, with only a brief sabbatical for the 2013-14 season, when he was principal bass for the London Symphony. Among his many notable recordings are two volumes of music by Giovanni Bottesini for the Naxos label, considered to be the gold standard for that repertoire, and Schubert's "Trout" Quintet on Sony Classical with Yefim Bronfman and the Pinchas Zukerman Chamber Players.
Quarrington is celebrated for his virtuosity, exceptional bel canto lyricism and luscious, burnt-caramel sound, as well as for his "underhand" German bow technique — unusual in North America — and his pioneering revival of 17th-century bass tuning in fifths, CGDA instead of the modern EADG.
"Joel has been one of the orchestra's superstars and we're sorry to see him go," said NACO general manager Nelson McDougall in a written statement. "He has of course had an astonishing orchestral career, and as I understand it he will continue to have a tremendous impact as a teacher and performer."