This page is also available in / Cette page est également disponible en:

Francais (French)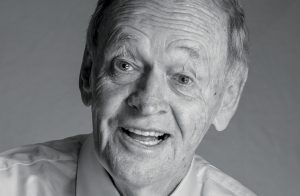 Looking back on his career spanning over five decades, Pierre Dury's face lights up at the memory of the countless moments he has experienced and immortalized: "I've photographed so many interesting people. I had a blast during every single shoot." Among the people that have stood in front of his lens are iconic musicians such as Robert Charlebois, the Rolling Stones, and Led Zeppelin, as well as notable Québécois politicians like Jean Chrétien, Robert Bourassa, and René Lévesque. He has shot Céline Dion's wedding, John Lennon and Yoko Ono's famous Montreal bed-in, and countless others. His pictures offer a privileged and intimate access to rare, ­spontaneous, and even historic moments.
Being a photographer was not a career that Dury considered in his youth, preferring instead the visual arts. After graduating from Montreal's École des Beaux-Arts, he met the painter Jean-Paul Mousseau, who at the time was in the process of founding one Montreal's first disco nightclubs. Mousseau offered him to work as the club's music and lighting technician. It is in the world of nightlife that Dury developed an interest in photography. "One day, this guy shows up to the club, taking pictures of everybody with his little Nikon. He had an apartment nearby, and I always saw girls coming out of there. I thought to myself, 'Being a photographer must be fun because you can meet a lot of ­different people: singers, actors, girls, the pope…' So I bought myself a Nikon and started taking pictures."
He quickly took a liking to it and eventually got hired by Photo-Vedettes, a popular magazine then owned by Québecor. Inspired by Richard Avedon's and Irving Penn's photographs in Vogue magazine, Dury brought their distinctive touch of glamour whenever he was tasked to shoot the actresses, models, and other stars of the Quebec entertainment milieu. "I had a style they hadn't seen before," says Dury. "People liked it, and that's how I got introduced to the world of showbiz."
He started getting freelance jobs by rubbing shoulders with industry insiders – and by impressing them with his work. He met Guy Latraverse, nicknamed 'the father of Quebec show business,' who asked him to shoot 1 fois 5, the quasi mythical 1976 concert that took place on Mount Royal and reunited Quebec greats Robert Charlebois, Gilles Vigneault, Claude Léveillée, Jean-Pierre Ferland, and Yvon Deschamps. He produced Diane ­Dufresne's first album covers, took shots of The Police while they were in the studio, went on tour with Claude Dubois, hung out with Pagliaro and Ginette Reno, and 'fell in love' with the singer Marjo "before she became Marjo."
"That's the environment I lived in," Dury recalls. "I was in the world of rock 'n' roll, of nights that end at 5 in the morning… Back in those days, it was always a party; everything was wild."
He also branched into the world of film ­photography, thanks in part to Donald Suther­land. In 1972, Dury had heard rumours that the filmmaker Claude Fournier was ­planning on shooting a movie set in Saskatchewan and starring Sutherland. Thoroughly impressed by the latter's ­performance in MASH, Dury decided to knock on Fournier's door. After multiple attempts at getting in contact with him, Dury finally ­managed to meet Fournier, who hired Dury on the spot. "He tells me, 'So, apparently you want to shoot my movie?'" Dury remembers. "I said yes. He says, 'Well, we're leaving in 3 weeks. There's a room booked for you in Saskatoon; production will take 3 months.' That was my first movie."
Following this "exciting" and "fantastic" ­experience, Dury continued taking on film jobs throughout his career (he currently has 125 film credits to his name). Although Alien Thunder was his favorite experience in the cinematic field, Gilles Carle's Maria Chap­de­laine was also a highlight, as were jobs that allowed him to travel abroad.
These days Dury spends most of his time painting and rarely accepts photography ­contracts, as he admits not having the energy or the assistance required to compete with "the younger generation." Dury says, "I try to do a masterpiece every time. It takes a certain kind of motivation to always want to surpass yourself, to learn and to innovate, especially given that job opportunities for photographers are limited in Quebec and that photography is not highly valued as an art form here."
Nevertheless, Dury still takes pleasure in taking portraits of individuals he admires. He invites them to his house, where he has set up a quaint 9 ft by 9 ft studio comprised of a few lights and minimalistic black and white ­backgrounds. "Jean Chrétien came over, Pauline Marois stopped by recently, and so did Louise Arbour (she's really impressive!)," says Dury. "They all come here because they know I take good pictures and put them at ease."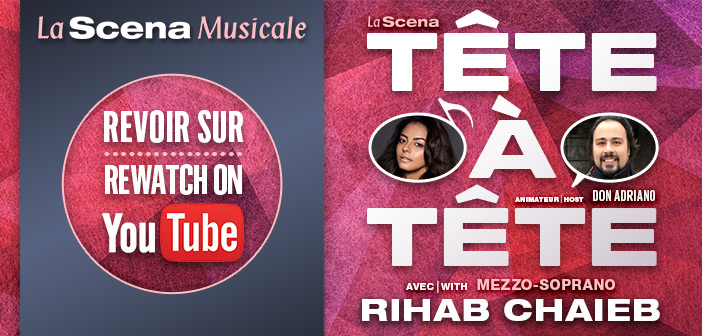 And how exactly does he manage to do this? "It's easier said than done, but I try to make them forget that they're in front of a camera. You engage in conversation with them, you listen, you talk about everything and ­anything. For example, with Jean Chrétien we chatted about the queen. I asked him, 'how did you manage to make her laugh? We never see her laughing!' So he's talking to me, happy to tell an anecdote; meanwhile, I'm pressing on the shutter, clicking away. Sometimes, I put the camera aside and we continue talking."
Despite the financial insecurity that comes with his job, Pierre Dury has no regrets because photography has allowed him to meet a myriad of interesting individuals from a wide variety of backgrounds. "The photographers that made money worked in advertising agencies and shot golfers, yachts, food, and whatever," he concludes. "Me, I didn't make a penny but I had the time of my life."
The exhibition Les années libres de Pierre Dury will run from November 29 to January 14 at Repentigny's Centre d'art Diane-Dufresne.
ville.repentigny.qc.ca/cadd | www.pierredury.com
Quick Answers
LSM: If you had to define your career in one picture, which one would it be? Alternatively, what is your favourite picture that you've taken?
PD: Probably my portrait of René Lévesque, because it gave me a lot of notoriety. It's pretty much the only portrait that I sell and people talk to me about it all the time. It's so rare, so spur-of-the-moment… He has the expression of a guy who's saying to himself, 'Damn, how are we going to do this?' It's not my favourite picture though, because I don't really have any. However, if I had to bring one on a desert island, it would probably be a photo of my two granddaughters.
LSM: Do you prefer a certain type of camera?
Yes, 35 mm, because it's so quick.
LSM: Is there a person you would love to photograph whom you haven't already?
Yes, Robert Lepage. Personally, I think he's the best artist Quebec has ever produced.
I think the first thing is that you need the passion, the flame. You also have to be sociable: you can't be shy or always stay in your corner. And you have to understand that you won't succeed overnight. You have to work hard, consistently… though luck certainly plays a big role.
This page is also available in / Cette page est également disponible en:

Francais (French)