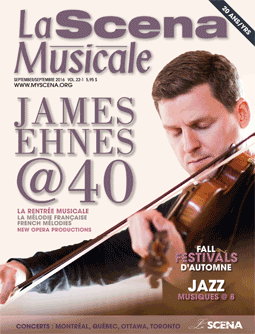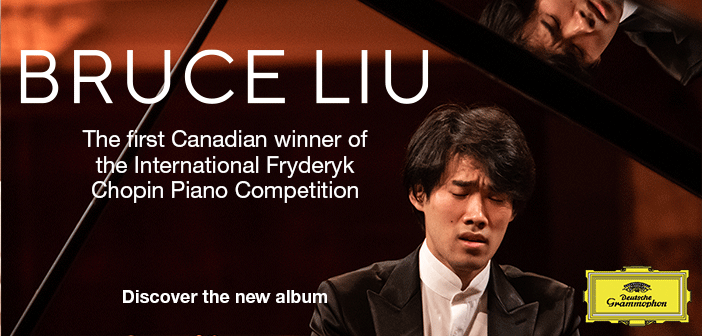 This page is also available in / Cette page est également disponible en:

Francais (French)
Prix Relève Arts-Affaires 2016
Joanie Lapalme has been passionate about classical music since childhood, and wanted to ensure the sustainability of her city's opera house. Along with Jean-François Séguin and Guillaume Marion, she had the idea to start the Opéra de Montreal's Young Associates Committee after learning that New York's Metropolitan Opera hosted a similar initiative. Convinced of the importance of having groups of young philanthropists involved in the cultural milieu, and noticing the lack of such groups in Montreal, the three friends contacted the Opéra de Montréal.
Shortly after, they were having breakfast with Pierre Dufour, the Opera's then-director, and offering their support to the institution. "They were very open to the idea of having a young professionals' club," says Lapalme.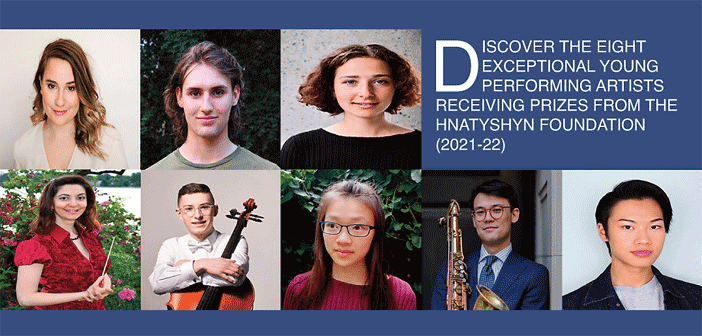 "The financial support we can bring is important, but it is limited – at least for the moment – so the main goal of the Young Associates Committee was to make Montreal's young business community more engaged, more connected to their opera house. It was a concern for us and for the initial committee we formed, which was made up of a dozen young professionals, all very involved within the Montreal business community. The priority was not so much to fill the concert halls, but rather to create a community of young people that would be there to support the Opéra de Montréal in the medium and long terms."
Their first large-scale fundraising event, "La Nuit à l'Opéra," was sponsored by the National Bank and took place in February of 2011. Lapalme and her colleagues wanted to organize an event that could raise funds, reach a younger demographic, and demystify opera for that demographic.
"There were lots of people who wanted to discover opera but who thought an entire soirée – with four or five hours of operatic singing – was too intense an introduction. 'La Nuit' is essentially a big party, but it incorporates opera. It's not a seated event: it's always deconstructed. The first edition was a masked ball at the Montreal Museum of Fine Arts. The first part of the night was pretty relaxed: a quartet was playing, and at certain intervals, masked performers would start singing famous arias. So people were drinking a glass of wine, and then next to them, someone would start singing. Then there was a transition: the quartet started playing a popular song, the DJ hopped in, and then it became a real party."
The first instalment of the event was so successful that organizers are currently preparing its fifth edition, and manage to sell nearly five hundred tickets every year. To keep things interesting, the event constantly changes its formula, and, since 2013, it has taken place at Place des Arts' Salle Wilfrid Pelletier. The hall's decorations during the party are always inspired by the opera that is currently being presented. This year, it is Another Brick In The Wall, the opera inspired by Pink Floyd's seminal album, that will be honoured.
However, it is not only this event that has cemented the Young Associates' reputation: they are also known for their "cocktail-opéra" events.
"The idea for the 'cocktails-opéra' was to make a soirée for each of the four or five operas of the season. The cocktail starts at 6PM, and then the director of communications of the Opera, Pierre Vachon, comes and gives a thorough explanation of the opera people are about to see. Afterwards, there is a visit backstage with the Opera's director. So for $80, people get a cocktail hour, a seat in the parterre section, a visit backstage, and the opera is explained to them. With this account of the historical, political, and cultural context in which the artwork was created, people understand it more and thus appreciate it more. It creates a sense of belonging. There are sixty tickets for each cocktail-opéra, and each time, we're essentially sold out."
While several members of the initial committee have had to move on, often because of professional engagements abroad, Lapalme's involvement has been constant. In addition to having been the committee's president for three years (the current president is Véronique Gaumond-Carignan), she is now on the Opéra de Montréal's administrative council as a representative of the Young Associates.
If her determination has persisted, it is because she firmly believes everyone should have the chance to attend an opera. She says that despite being sometimes perceived as an "inaccessible art form, for all kinds of reasons," opera is "incredible because of its intensity, its complexity and its wholeness."
"When I call someone and I ask him to make a donation to the Opéra de Montréal, he might do it because he knows me, or because he owes me a favour, or because he knows it will please me. On the other hand, when that person comes to see an opera with me, meets the singers, meets the Opéra de Montréal people … it is no longer me asking for a favour; it's all those people who made him live a great moment."
It's clearly an enjoyable moment for the hundreds of Young Associates members, the majority of whom had never been to the opera, but have now been attending it regularly for the past six years thanks to the committee's efforts.
Joanie Lapalme, who is an attorney specializing in intellectual property law at Fasken Martineau, was awarded the Prix Relève Arts-Affaires last June. Granted by the Conseil des arts de Montréal and the Board of Trade of Metropolitan Montreal, the award celebrates the achievements of a young professional who contributed to the preservation and revitalization of Montreal's cultural institutions whilst creating a bridge between the city's business community and the artistic milieu.
Other Young Ambassadors Clubs:
» Le Cercle des Jeunes philanthropes du Musée des beaux-arts
» Le Club des Jeunes ambassadeurs de l'Orchestre symphonique de Montréal
» Les Jeunes gouverneurs des Grands Ballets Canadiens
» O2, le club de jeunes professionnels de l'Opéra de Québec
» Les Jeunes Premiers du Théâtre du Nouveau Monde
» Le Cercle des Printemps du Musée d'Art Contemporain
» La Brigade Arts-Affaires de Montréal
Join La Scena Musicale's Young Ambassadors Club!
Quebec's no. 1 Arts magazine is starting its Young Ambassadors Club and is looking for two inaugural co-chairs. As the heads of the Young Ambassadors Club, co-chairs will be directly involved in the creation and management of the club, which will bring young professionals together to attend a wide range of artistic events, such as performances and expositions. By doing so, the Young Ambassadors Club will be expanding La Scena Musicale's mandate of making music and the arts accessible for all to enjoy.
Furthermore, being in charge of the Young Ambassadors Club will most likely entail organizing the club's own events and fundraising campaigns. Co-chairs are thus expected to be reliable, motivated, and thrive in leadership positions. Being a La Scena Musicale club co-chair will have many perks, some of which are: always being aware of upcoming cultural events, having access to a myriad of quality articles (club membership includes a subscription), getting educated on classical music and the arts, and meeting like-minded individuals.
If you are interested in this opportunity, please let us know via [email protected] with your CV attached.
This page is also available in / Cette page est également disponible en:

Francais (French)