Congregation Shaar Hashomayim's pews were recently packed to the proverbial rafters for a performance by the Orchestre symphonique de Montréal. In honor of its 170th birthday, 'The Shaar' welcomed esteemed maestro Kent Nagano, who led the OSM in a rousing performance of Felix Mendelssohn's thrilling oratorio, Elijah.  
Shaar Hashomayim's own cantor Gideon Zelermyer interpreted the tenor roles, while baritone Russell Braun sang Elijah. Soprano Layla Claire and mezzo-soprano Lauren Segal rounded out the protagonists, who were backed by the OSM's 30-member chorus.
VIPs appreciated the pre-concert mini 'crash course' on Elijah, delivered by Kelly Rice from McGill's Schulich School of Music, along with OSM choirmaster Andrew Megill. A specially commissioned work entitled Fanfare for Shaar Hashomayim by composer James M. Stephenson featured trumpet soloist Paul Merkelo. It was performed under the baton of 'Shaar' music director Roï Azoulay and preceded the main oeuvre. Following the brilliant Elijah, an attentive audience of almost 1300 responded with an extended and boisterous standing ovation.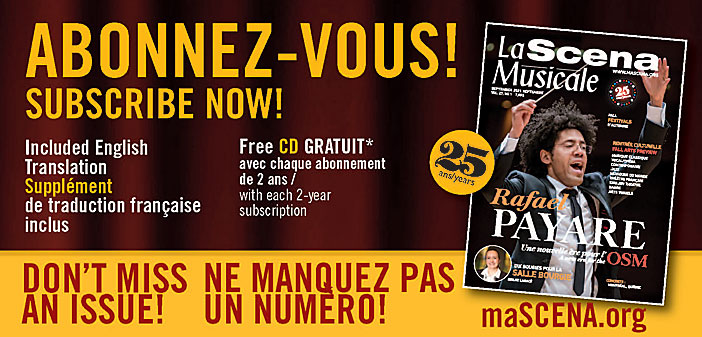 This soirée was the crystallization of an idea initially suggested some ten years ago by Azoulay and Nagano at the home of stalwart OSM supporter, senator E. Leo Kolber, who served as event honorary chair. VIP guests also enjoyed a scrumptious dessert reception to cap the evening, where they mingled with Nagano and other performers.
For more information on Congregation Shaar Hashomayim, visit shaarhashomayim.org. And for more information on the Orchestre Symphonique de Montréal, visit www.osm.ca/en/home-osm.