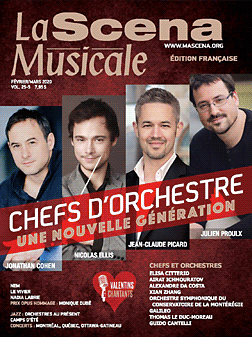 Advertisement / Publicité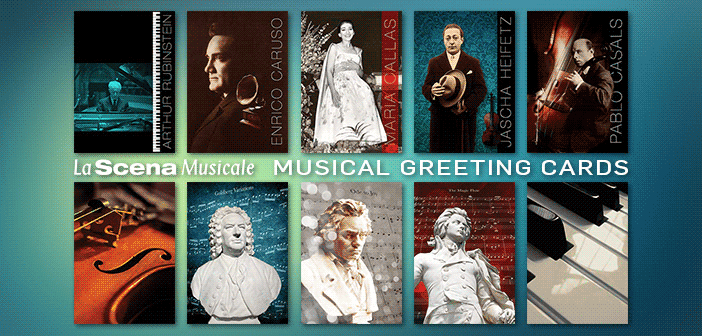 Reached in Cacouna, QC, where he watches the gentle ballet of ice on the river, Paul-André Fortier reflects on the 45 years of his career with sincerity and humility. "I discovered contemporary dance a bit by chance, as an adult, while I was a professor of literature at the Cégep in Granby," he says. "I taught a course called Poésie, roman, théâtre et essai." It was through a colleague that he applied for a three-week internship in Montreal in the summer of 1972, at the school of Groupe Nouvelle Aire, directed by Martine Époque, who immediately recognized in him the potential of a great performer and who eventually converted him. Since this revelation, the dancer and choreographer has never stopped sharing his art. "I did my first choreography six years later, in 1978 – a duet for Ginette Laurin for which I dared to ask a sculpture from Françoise Sullivan, who later became a friend." His artistic assertion was meteoric, and three years later, at the head of a brand-new company, Fortier Danse-Création, he was awarded the Jean A. Chalmers Prize, the highest distinction in choreography in Canada.
This was the first of a long list of honours, including the Governor General's Performing Arts Award, the titles of Knight of the Ordre des Arts et des Lettres de France, Officer of the Order of Canada, Officer of the National Order of Quebec, and, most recently, the 2019 Prix de la danse. However, the highest reward that dance has offered him is undoubtedly a large number of encounters as authentic as they are precious. "Meetings with others are extremely stimulating, they push us forward, enrich each other, change us," he says. Between 1980 and 2000 he took part in the most innovative projects in contemporary Quebec and Canadian dance, alongside Margie Gillis, Peggy Baker, Édouard Lock and Daniel Léveillé, as well as Les Grands Ballets Canadiens and Montréal Danse, which he co-founded in 1986. While engaged as a teacher in the dance department of UQAM, in 1989, Fortier made another decision that marked a significant turning point: "When I left Montréal Danse, I wanted to dance again.
Fortier Danse-Création was really created for my own enjoyment. I invited choreographer friends to create a solo program for me, a program which became very successful. I understood that the whole of my creative career was going to be built around collaborations." If the solo form characterizes Fortier's quest over the next quarter century, this merely suggests that he is the only one to dance, not that he dances or creates alone. Composer and writer Rober Racine and filmmaker Robert Morin (Cabane), visual artist and sculptor Betty Goodwin (La Tentation de la transparence and Bras de Plomb), choreographer and dancer Robin Poitras (She and Misfit Blues), violinist Malcolm Goldstein (Vertiges) and many other luminaries from different horizons collaborated with the dancer and choreographer. "Each of my collaborators is a person I want to discover," he says. "For me, the best way to get to know them is to lock myself up with them in a rehearsal studio." There are creative encounters, encounters of ideas, but also encounters with audiences, very diverse, from different cultures and different places.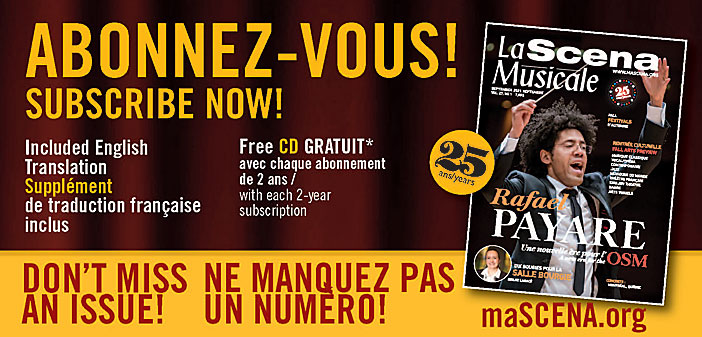 At the pinnacle of these unique experiences was the Solo 30×30 project, which led its creator to accomplish the feat of dancing a 30-minute outdoor solo performance 450 times, by way of 30 consecutive days in 15 cities on three continents. "What a landmark adventure, the most demanding of my entire career, but also the most satisfying," he remembers. "It was a kind of quest, a pilgrimage, a bit like my own Camino de Santiago." It was an adventure that pushed him to reach his limits. He talks about how this achievement put his dancer's body to the test. But nothing comes close to the very human side of performing in a public space, outside, day after day, and the audience's extraordinary attention. As a result of his deepening exploration of the solo form, Fortier cannot imagine a performance as anything other than a dialogue, a very real exchange between the artist and his audience. From the same concern for sharing recently emerged his book Masculin singulier, whose title is the author's shorthand for "a man who dances alone." "I wanted to testify to the magnificent deployment of the Solo 30×30, which occupies a third of the work, completed by three large solos [Les Males heures, La Tentation de la transparence and Bras de plomb]." The legacy of his colossal trajectory goes beyond choreographic repertoire and pedagogical teachings.
Since the BAnQ acquired the artist's archive fund in 2012, he has felt compelled to submit an "artistic will." He was supported in this task by Sophie Préfontaine, to whom he posed the question: "What would you say if we wrote a document for the community at the same time?" In 2015, this resulted in a guide titled Le testament artistique – l'art de tirer sa révérence, with the support of the Jean-Pierre Perreault Foundation. "It is in the order of things to share what I have had to do for myself with others," Fortier says, "because everyone will face these questions one day or another. It is essential to serve the environment that gives us life." For this "natural" dancer who announced his retirement last year, the bequest is a logical extension of his work, in which true generosity has always been expressed. So, if it is unusual, especially for a man, to dance until his seventies, Fortier has chosen to say goodbye to the stage with a show, Solo 70, prepared in 2018 with the energy of new collaborators: Étienne Lepage as director, actor Étienne Pilon and rock musician Jackie Gallant. "It was really a family encompassing the old, the young, the very young, and each learned from the others in an atmosphere of respect," he says. When he started out, amazing women from contemporary dance showed him the way, but male role models who waltzed with such impressive careers were rare, except for Merce Cunningham in the United States and Kazuo Ohno in Japan.
Then came other peers in the Quebec landscape that he cites as influences, including Benoît Lachambre, José Navas and, more recently, Frédérick Gravel, who rubbed against the solo form. Somehow, Fortier cleared a path and encouraged others to follow it. As he hangs up his gloves, he does not hesitate to make his longevity a subject of reflection on the "aging body" on the occasion of an eminently humble and instructive testimony published in the journal Liberté titled Faire le deuil du corps grandiose. "I will have danced 45 years of my life," he says. "It is not nothing, it is perhaps too much. I will have danced much more often between ages 58 and 70 than in the years before. I will have danced more often with a declining body than with a body in full possession of its means." The next decade opens with several projects which are currently on the drawing board, where movement and writing converse in new ways.
He says for example that a painting by painter, novelist and filmmaker Marc Séguin, which he had coveted for Solo 70, will ultimately be the source of a textual performance whose form he is still exploring. Another intriguing collaboration is research undertaken with Étienne Pilon and for which they have invited Tristan Malavoy to write the text. "Etienne is not a dancer, I am not a director, Tristan is not a playwright," he says. "So we are three artists who are stretched a little bit out of balance!" And this other small writing project, secluded on the banks of the St. Lawrence, and about which we know little for the moment… "Since I come from a literary background, I have always seen dance as a way of thinking, a mode of expression like writing, in which movement is as powerful as words," Fortier says. "But whatever work I do, I seek to surprise myself with the result, and that is what is exciting." One thing is certain: even after so many years of artistic achievement, the audiences of Paul-André Fortier will never cease to be surprised. Translation by Margaret Britt