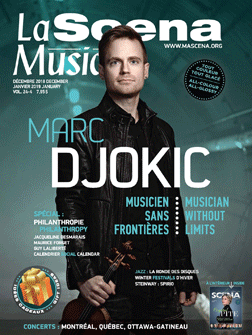 This page is also available in / Cette page est également disponible en:

Francais (French)
Zab Maboungou has devoted herself selflessly to dance for 30 years. She speaks with precision and directness, and her movement is enthusiastically driven by a tradition that looks to the future.
Looking around her original studio on St. Laurent Blvd., acquired in 1987, she reflects on three decades as part of the Quebec artistic landscape. "It was a battle on all fronts," she says. In 2003, the Compagnie Danse Nyata Nyata acquired space on the second floor. "The next step is to own the building," she says. A new dance program was born, which trains six to eight students over two years. The program quickly became a model of multicultural progress for other communities in Toronto and Vancouver.
A philosophy professor, Maboungou recognizes that the mere existence of her company is political. However, her concerns are more profound. "I am engaged," she says. "I was raised in an Africa that was declaring itself independent. My father was a revolutionary.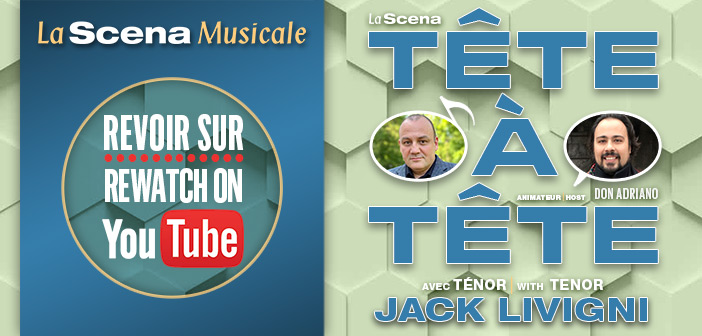 "But you will never see that political angle in my program notes. I am not running a social commentary." She insists on her priorities: "I work on the plane of time. The horizon of politics is much narrower than our presence in the world."
If the school, a true "living laboratory," is not authorized to issue diplomas, its teachings are sought after by practitioners of all manner of disciplines, from visual arts to singing, who have been introduced to the Lokéto technique developed by its artistic director.
"I created the term rhythmicultures to show Africa to the world, and it has been transformed, its rhythms traveling everywhere, from Mexico to Nicaragua." This literal awakening of afro-descendant aesthetics gives rise to courses of varied repertoires – from Haiti, Guinea, Cuba – in addition to courses in theory, dance and music.
Insightfully, Maboungou emphasizes the cultural importance of the drum: "Drums are at the heart of most societies; they articulate community life. Oddly, we forgot this because the West sought to ban it and impose Judeo-Christian modernity, which relies more on a dominance relationship than on a connection to nature." Her personal starting point is the musicality of the body, its flow, at once ancestral and in tune with its surroundings.
The creator explains her attachment to a circular experience of sound, as opposed to a frontal projection. Rhythm shapes the space in all its dimensions.
"My set design is rhythmic. When the drum is playing, it explores the performance space, and its sounds create an architectural image. They expand, retract, weave through each other, reverberate, bounce back and forth, become dilute, and scatter."
She points to a horizontal barre on one side of the room, then to an arrangement of drums on the other. "The ballet dancers rely on a barre. My barre is created by the sound of drums, my verticality, my inscription in time. I negotiate my presence within the space among the sounds."
Alternately choreographer and anthropologist, she elaborates on these notions of verticality and movement.
"Africa is the continent of origins. There is an obvious sense of the body, a consciousness of one's bearing. Culturally, we hold ourselves upright like the drum, rooted like trees. Breath places us on the ground and soul lifts us up.
"We are not alone but inhabited by many generations past. When we think about this force, we slouch a little less, we remember to straighten up our lines! Tradition is not locked away in the past; it is this conscience of a continuity that propels us forward into the future."
Several times Maboungou asserts: "What we do is make noise." The charge goes beyond a simple sound analysis. She evokes the contemporary milieu's reticence to see anything other than regression in her use of traditions, and the widespread opinion that movement based in rhythm (dancing "on" music) is vulgar.
"I know, and I especially feel in Quebec, that my drums disturb the Western aesthetic. Contemporary dance looks at the body and the environment through a plastic artist's eyes. As for me, I focus on what we hear instead."
She tells of a recent solo work premiered by Montréal, arts interculturels, and the prominence of the three musicians. "On stage, the percussionists are just as important as I am," she says. "We are together and Wamunzo is a false solo. It is a whole new performance. I have to train them to be seen for themselves, rather than hidden behind the instrument. I reassign them to the physical and visible space." If the body is music, then music is body.
"I always work by alternating solos (questions) and group pieces (responses), adhering to an inherited African musical structure (call and response). In Lingala [the Bantu language spoken in Congo], Wa- means that which, -mu is from, -nzo the home. Internal affairs, events that happen inside, concern all of us. We do not have individualist psychology, but rather larger social values."
Alas, prejudice is tenacious! "Lots of people are shocked by the meticulousness of my choreographic composition. Because, of course, coming from Africa, we cannot possibly be precise, we do not think, we only have bodies! Drums equal beats equal primitivism; we exist in emotion, in improvisation, but certainly not in constructive thought…"
Speaking of the separation of body and spirit and of the Cartesian cult that hides spirituality, the professor specifies the premises of her mission. "[Thinking about concerts] ethics and aesthetics are Nyata Nyata's raison-d'être, with respect to the training programs and the cultural and artistic education that we offer, but with equal respect to the creative process." A rich reflection that is the lifeblood of her practice.
Translated by Janessa Culliford
This page is also available in / Cette page est également disponible en:

Francais (French)