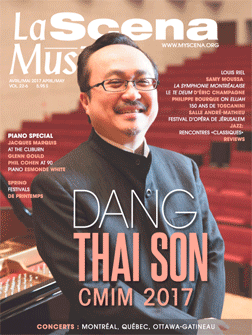 This page is also available in / Cette page est également disponible en:

Francais (French)
The arrival of spring coincides with an abundance of dance shows, a true artistic flowering encouraging hybridity and pollination. At the WILDER, the Agora de la danse and Tangente now flourish in the Quartier des spectacles. The first hosts a repertoire of Quebec figures while the second is home to experiments and disciplinary crossings that evoke future artistic landscapes.
At the Agora, see Sylvain Émard (in a solo performance after 15 years directing Continental), Isabelle Van Grimde (with Symphony 5.1), Paul-André Fortier (Place des Festivals with 15 x la nuit played by virtuoso Naishi Want), Marc Béland (in his rendition of the Bailarinas solo inherited from Sònia Gómez) and Dominique Porte (inspired by Prévert and Magritte). www.agoradanse.com
Facing the Agora, Tangente remains a laboratory for new writing and impromptu collaboration, bringing together artists and collaborators in triple program with audacious titles: Uncommon Spaces (April 6 to 9), Virtually, In the Flesh (April 27 to 30) and Fractured Narratives (May 4 to 7). www.tangentedanse.ca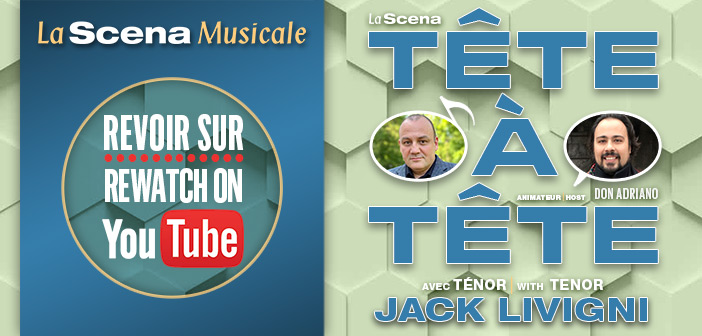 Already sailing toward 2018, Danse Danse receives the renowned Anne Teresa De Keersmaeker. A contemporary ballet composed in 2001, Rain is one of the major works of the company Rosas for which the choreographer has returned to the music of Steve Reich. The multiple and insatiable pulse of Music for 18 Musicians calls for a dance of an undeviating, metronomic regularity. May 4, 5, and 6 at Théâtre Maisonneuve. www.dansedanse.ca
A few blocks away from the throbbing heart of the city, toward the breathtaking views of the Mont Royal, the MAI (Montréal – arts interculturels) gazes toward the horizon. In April, it will welcome the Aglomérat cycle with Andrew Tay, Stephen Thompson, and Simon Portigal, along with Doris Uhlich and Fernando Belfiore, in his Montréal debut. www.m-a-i.qc.ca
A month away from the launch of the FTA (May 25 to June 8), two choreographers and performers — who were present during the last edition of the festival — will offer three representations of their recent creation at Usine C. Out of Season features Ame Henderson (what we are saying, Room with Sticks and HENDERSON/CASTLE…) from Toronto and Matija Ferlin (SAD SAM) from Pula, Croatia. Eight years after The Most Together We've Ever Been, the duet is back with a collaboration that draws on intimacy, in search of a reciprocal and absolute presence. www.usine-c.com
Afterwards, dance will play a key role in the first rendezvous of a series of festivals, such as the OFFTA (May 30 to June 8) and Saint-Ambroise's FRINGE Festival (May 30 to June 19), along with theatre, circus, performance, humour, and music.
This page is also available in / Cette page est également disponible en:

Francais (French)