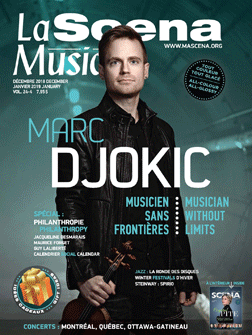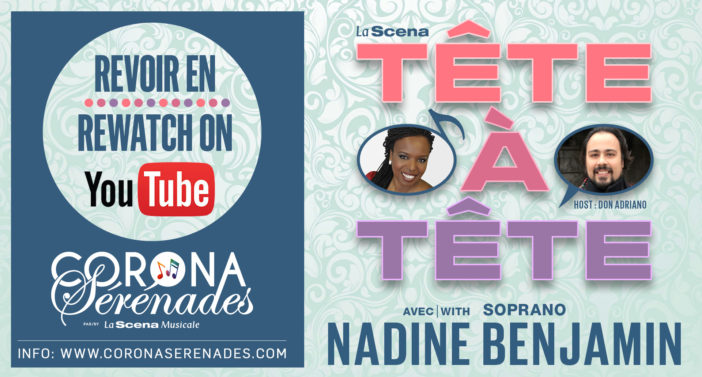 This page is also available in / Cette page est également disponible en:

Francais (French)
Helen Simard is not only insatiable in her artistic pursuits, she engages in the creative process of choreography with boundless energy. With NO FUN in 2015, she inaugurated a trilogy of works dedicated to the iconic punker Iggy Pop. The second instalment, IDIOT, followed in 2017. The finale, REQUIEM POP, will premiere next spring. What follows are a few of her insights.
Iggy Pop is like the godfather of punk, if not its grandfather. Never having met him, I just let my imagination go. After hearing his voice, it was like I was getting close to him and that got me into writing imagined monologues.
You address different styles and periods in his life. How did you integrate these in the trilogy?
NO FUN captures the irreverence and over-the-top energy of his teen group The Stooges. Its music was raw and played by instinct, long before the birth of punk. It faded quickly, victim of mental strife, conflicting attitudes and drugs. Hearing them makes me uneasy, because they seem on the edge of collapse.
IDIOT is much darker, more delirious and out of control. In the 1970s, Iggy Pop was at the midpoint of his career and very ambitious. Like David Bowie, he was in Berlin, where he produced two amazing records that he banked on for all their worth. It was a creative high, but a very dark one.
Four decades later, this one-time star of no-holds-barred blowout shows is in his seventies, basking quietly in the sun around Miami Beach. True, there has been a Stooges reunion, some late-career hits and an obsession for chanson française. But he's a millionaire now, alive and well unlike most of his associates. He now bears full responsibility for his life's story, but he is free to tell it as he pleases. REQUIEM POP deals with an issue I am obsessed with, namely, the legend an artist builds for himself
What do you draw from his life story for your own work?
Iggy is a kind of impetus to me, a starting point. I deal with the issues of aging, grieving and becoming a legend. It has to do with letting go of the person we once were and aspiring to be somebody else. I see connections there with the themes of death and rebirth.
Singers are like dancers, because the art is produced directly from the body, so my idea was to transpose the singer's sounds into dance steps. Professional dance is a young person's activity, no question, but you have performers still active in their fifties and sixties. This relation between a career and the aging process fascinates me.
I am not that old, you know, but chronic pains have forced me to change my practice routines and body movements. But that youthful drive still burns in me. That said, I wonder if I should bring dancers not as physically able to that level. I ask myself how certain movements can be appropriated by those with differing physical capabilities. The dancers in my cast are at different stages of their careers, their ages ranging from 30 to 55.
There is more to this than physical abilities or different generations, but a way of bringing together a range of performative practices and interpretive approaches.
The cast is composed of six dancers and three musicians. In IDIOT, the dancers were Stacey Désilier, joined in by Sarah Williams, Angélique Willkie and Justin Gionet, whereas Sébastien Provencher and Stéphanie Fromentin had been on board since NO FUN. Musicians Roger White and Ted Yates were there from the onset, with Jackie Gallant added in IDIOT. This mix and match of mainstays and newcomers has enabled us to explore new directions. In that way, we can use the knowledge of those familiar with the process and get the rest to ask us the right questions.
From my experience in street dance, I use improvisation to induce body movement. Our vocabulary differs from contemporary dance, we go in so many more directions. At first we improvise, but we document everything and study it closely with the performers. It turns out to be very notated in the end, yet with no loss spontaneity. Dancers can then work with these materials and interpret them in their own way.
What about the music?
I have been lucky to work with open-minded musicians who understand my ways of working with composition. NO FUN consisted of Stooges covers; IDIOT bears the dual influences of Iggy and Bowie with doses of Krautrock, German expressionism, industrial and techno music; REQUIEM POP further abstracts the music. Both playwright Mathieu Leroux and myself have established compositional guidelines from certain themes addressed in his interviews. Our first residency focused on the music alone. The musicians spent four days improvising but were given new sets of directions every 20 minutes. I used improvisational structures of dance to guide them, as if they were dancers themselves.
You claim that the time you spend for research purposes is five times greater than for actual rehearsals.
At university, my projects were always anchored in theoretical considerations. I would carefully collect data and sift through them as if looking for gold. This allowed me to associate themes I had uncovered. I am just as rigorous in developing an artistic concept, an area where questions of methodology are often neglected. I pick out bits from interviews, music recordings, pictures, video clips, file them all into a kind of catalogue for the purpose of my work. The theoretical and artistic processes are quite similar, save for one thing: the latter is much more fun to do than a scholarly thesis.
Now that we have a legend, what next?
Iggy Pop is still around, but time has changed him. Some would like to see him turn the clock back to the music he spun out 20 or 30 years ago. Even now, late in life, the dream of him embodying youthful rebellion still persists. Society need icons, artists of mythical stature whose paths draw our attention, if not geniuses blessed with a Midas touch. Iggy Pop holds our imagination for all of those reasons. To me, he is a storyteller, and one with a yen to embellish.
But the question remains as to why we elevate some on pedestals and think of them as being so exceptional. My work, however, is not a requiem for Iggy Pop, but more a way for me to take leave of him.
REQUIEM POP: Agora de la danse, Apr. 10 to 13, 2019.
Go to: www.agoradanse.com
This page is also available in / Cette page est également disponible en:

Francais (French)