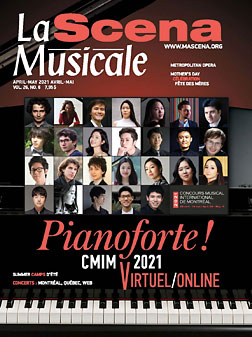 This page is also available in / Cette page est également disponible en:

Francais (French)
In the last column, we explained the purpose of a Digital to Analog Converter (DAC). A network player, also known as a streamer, usually has a built-in DAC and can decode high-resolution file formats (FLAC, DSD, MQA, etc.) while offering additional functionality.
It allows, among other things, to play music saved on any computer, network hard drive or in NAS network storage, whether with a wired ­connection to your router (ideal, ­because there will be no disconnection or interruption) or Wi-Fi (sometimes more complex to configure). One can also access music streaming services such as Spotify, Tidal, Deezer, etc., as well as thousands of internet radio stations.
In addition, you can connect a USB key or a hard drive. Some models have an ­internal hard drive and a built-in CD player, which allows you to listen to them or ­transfer them to it. Other models offer one-way Bluetooth connectivity, for listening to music from a tablet or smartphone, or ­two-way, for listening to music with Bluetooth headphones, for example.
Several have USB, Ethernet, fiber optic, coaxial, HDMI inputs and/or outputs, ­headphone jack, subwoofer, RCA and XLR.
Some amplifiers and even some speakers have a built-in network player, which has the advantage of being more compact and using fewer cables. But in case of failure, they are more expensive to ­repair and you will be deprived of music. If you have separate devices to which, for example, a CD player or a radio are connected, you will be able to listen to them.
Some require the use their own ­application (Windows, MAC OS, IOS or Android) using a smartphone, iPod touch, tablet or computer to choose music and configure them, others have a series of commands directly on the device, a touch screen or a remote ­control. As with DACs, the quality of their ­analog section (power supply with toroidal transformer and other electronic parts) is just as important as the digital section.
Prices range from a few hundred to tens of thousands of dollars. The best way to choose a network drive is to find a good advisor who will help you indentify your needs based on your budget and aspirations.
This page is also available in / Cette page est également disponible en:

Francais (French)