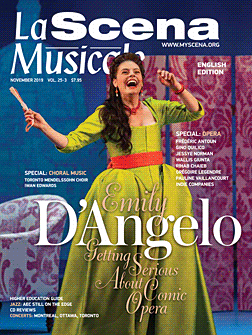 This page is also available in / Cette page est également disponible en:

Francais (French)
Led by conductor and founder Lisette Canton, the Ottawa Bach Choir presents A Bach Christmas in Toronto on Nov. 30 and in Ottawa on Dec. 1. Now in its 18th year, the ensemble will perform three Bach cantatas for Epiphany: Meinem Jesus lass ich nicht BWV 124, Ach Gott, vie manches Herzeleid BWV 3, and Was mein Gott will, das g'scheh allzeit BWV 111.
"In 1725, these cantatas would have been sung during Epiphany Sundays," said Canton. "Bachfest Leipzig requested these cantatas. We wanted our Canadian public to discover them." The choir will perform them as part of the prestigious Leipzig festival in June. The Ottawa Bach Choir is one of the few choirs, and the only Canadian one, to take part in this festival featuring the complete Bach chorale cantatas.
This vocal ensemble of about 20 professionals will be joined by four internationally acclaimed baroque soloists: soprano Meredith Hall, countertenor Nicholas Burns, tenor Philippe Gagné, and bass Andrew Mahon. "To stay as true to tradition as possible, soloists will join the choir when the movements call for choirs, all the while alternating with their own solos," added Canton. "Organist Jonathan Oldengarm will present a prelude before each cantata, followed by the choir singing the chorale and the audience singing with us. The choir will then sing the complete cantata before the audience joins us for the final chorale. This was standard practice in Bach's time, giving the concert a livelier feel."
Ensemble Caprice, a faithful Ottawa Bach Choir collaborator conducted by Matthias Maute, will provide the accompaniment. "In 2016, Caprice performed with us in China. That was a wonderful experience," said Canton. "What's more, our recent album was recorded with Caprice. The album received rave reviews. We couldn't be any happier!" In February 2019, ATMA Classique launched Handel: Dixit Dominus; Bach & Schütz: Motets. "Maute and I have a similar approach to music, creating complicity between us," Canton added.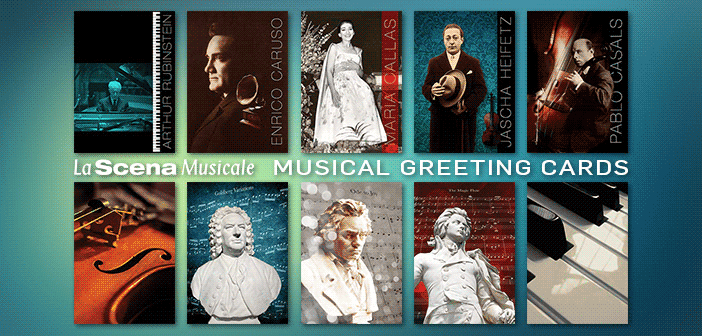 "We have a great passion for this magnificent music," Canton stated. "The choir has put together an educational program in the Ottawa area. It is crucial for our ensemble to open another generation's eyes to classical music – a generation that would have otherwise not known of its existence." The Ottawa Bach Choir has visited close to 50 schools in the Ottawa area since the program began.
The last word goes to Canton: "I like saying that Bach is the Alpha and the Omega – the beginning and the end. We underpin this with A Bach Christmas."
Translated by Dwain Richardson
The Ottawa Bach Choir presents A Bach Christmas on Nov. 30 at 7:30 p.m. at Toronto's Grace Church on-the-Hill; Dec. 1 at 7:30 p.m. at Ottawa's Knox Presbyterian Church. Information: www.ottawabachchoir.ca
This page is also available in / Cette page est également disponible en:

Francais (French)