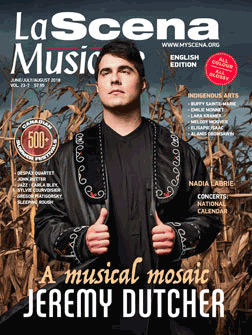 Advertisement / Publicité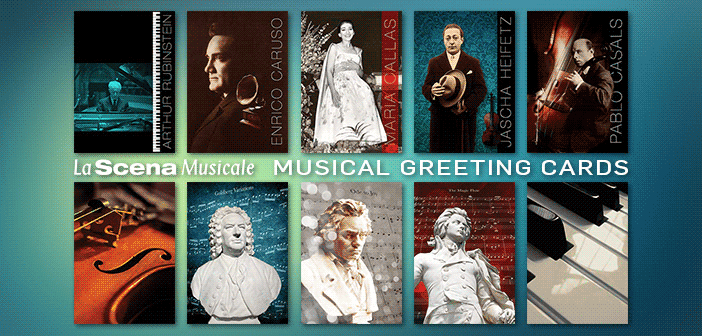 This page is also available in / Cette page est également disponible en:

Francais (French)
Giorgia Fumanti is a unique artist with a unique story. Born in Tuscany, the diva was not predestined to build a career as a singer. She was timid and introverted. But at age 16, she discovered her voice – and the joy of sharing it with the public – while singing with the choir of her local church. Three months later, she was soloist at the Christmas concert.
"I was a very shy little girl who did not want to be at the front," Fumanti remembers. "It was a little weird."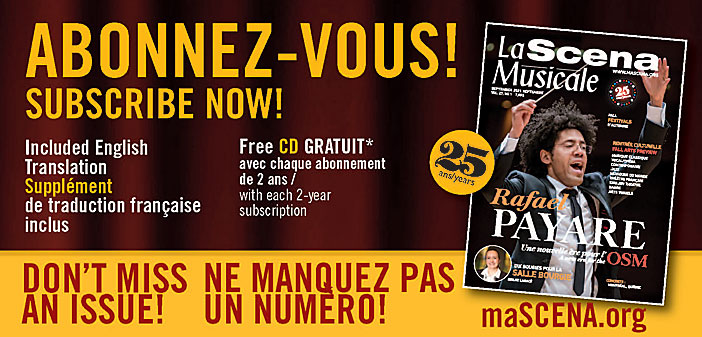 Then, to secure her future and make her parents happy, she left her music studies in university to study law instead. "I come from a family who always worked very hard. There was not much space for arts."
Years passed, but Fumanti could not ignore the flame that was burning inside. She decided to pursue her dream by entering, at age 26, the prestigious Conservatorio di Musica Arrigo Boito of Parma, with the intention of perfecting her vocal technique. She soon realized that she did not want to dedicate herself to opera, but instead wanted to touch people by singing popular music with a lyrical approach.
Fumanti met Maurice Velenosi, who became her artistic agent and husband, by chance. He discovered her through a recording that she had sent to a common friend, Italian composer Zucchero Fornaciari. After this meeting, her career took off. In 2004, she left Italy to live in Quebec and released her first album, which was a hit in Asia. In 2005, Fumanti signed with EMI in New York and released a second album that allowed her to travel around the globe.
To keep her cool, Fumanti practices yoga regularly. "In this superficial world, where there is a lot of pressure concerning age and appearance, especially on women, yoga helps me stay close to my values and not loose myself in this world of illusions," she explains.
Fumanti trusts her instincts when choosing repertoire. Amour is no exception. "With experience, maturity and self-confidence, I go directly towards what touches my heart," she says. "I want to share the most beautiful songs with my public, regardless of their commercial success.
"At the beginning, it was hard to impose my ideas, as I was always helped and protected by Maurice, my manager and husband."
Fumanti talks about her most recent album: "It was about time! Even if the album was released elsewhere in the world, it was to my public from here [in Quebec], people I adore, that I want to dedicate it. I chose songs that I love and that I have heard since I arrived. For instance, Si Dieu existe, Une chance qu'on s'a or l'Hymne à l'amour. They have been covered many times, but I wanted to do them my way." In order to create a bridge between Italy and Quebec, Fumanti added three Italian songs translated for the first time in French.
It was with humility and happiness that Fumanti had the privilege of meeting Pope Francis and give him a recording of the song Un grand amour. "The album has a lot of love songs – love in all its meanings. It reflects well where I am in my life today."
Amour includes Hallelujah by Leonard Cohen. The videoclip has been seen over a million times on YouTube. Very modest, Fumanti says: "I remember where I am from and who I am. I just wanted to share the happiness I feel when I sing.
"I encountered many barriers at the beginning of my career. Some people said my style was not commercial, that it would never work. I fought and I believed. My public is loyal and respectful. It touches me very much to see that the album has been on the charts for four weeks in a row. Even if the radio stations do not play it, the halls are full wherever I go!"
Proud of her success, Fumanti does not plan to relax. She will give promotional concerts based on Amour in Saint-Jérôme, Saint-Lambert and Montreal. Then she will embark on a tour that takes her to China and Mexico. "My goal is to sing for millions of people. I did realize this dream during the Olympics in Beijing, but there are still many who don't know me! I would love to continue to sing, continue to share my soul through the magic of music and to have peace and love in my private life."
Translated by An-Laurence Higgins
Giorgia Fumanti performs:
June 2 at 3 p.m. for the Festival Classica in Saint-Lambert. www.festivalclassica.com.
June 3 at 3 p.m. at the Théâtre Gilles-Vigneault in Saint-Jérôme. www.theatregillesvigneault.com
August 11 at 8 p.m. on the Mastro and San Daniele stage for the Semaine italienne in Montreal.
www.italcongresso.qc.ca
This page is also available in / Cette page est également disponible en:

Francais (French)