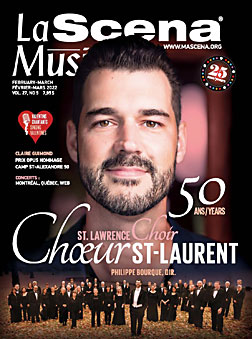 This page is also available in / Cette page est également disponible en:

Francais (French)
There are basically two meanings to the term "mezzo" in music, the first designating a midrange somewhere between soprano and tenor, the second a dynamic marking neither too loud nor too soft. In jazz, the former applies to lower female voices, think of Sarah Vaughan, whereas the latter is not the one the music is best known for. The stereotype of horns blaring and drums pummeling away have shaped the public's perception of the music over time, to the point of turning off more than one music lover in the process.
But for all of its boisterousness, there are plenty of jazzmen and women who never felt compelled to crank up the volume at all costs. Among them, one identifies a lineage of piano stylists who tickled the ivories but conspicuously avoided pounding on their keyboards. Figures like Teddy Wilson, Count Basie or John Lewis come to mind, none of whom would have ever detuned an instrument in performance.
In today's jazz scene, Marc Copland is definitely one whose style rests on a gentler touch. Born in 1948, this native Philadelphian has charted a somewhat unusual path in that he started on piano as a youngster before switching to alto sax in his teens, only to come around full circle to his musical beginnings at the onset of his professional career.
Piano-Sax-Piano 
Copland explained his decision during a conversation that took place before one of two shows he gave last October during the Off Jazz Festival.in Montreal. "I was hearing more and more colours and textures in my head, so I needed more notes than what I could play on the saxophone, which is monophonic by nature. My peers, however, were puzzled by this switch of mine, but I realized I had finally found a home for myself. First, I had to do the necessary work to get to what I was hearing, but there was a certain comfort zone for me to do that, as I had already taken piano lessons."
In high school, Copland befriended and played alongside a number of up and comers, two of whom would hit the big times, trumpeter Randy Brecker and his younger sibling, saxophonist Michael. Early in his alto apprenticeship, Copland tagged along one evening with a fellow music student to catch a Dave Brubeck gig.
"When I walked in and heard four notes from Paul Desmond," recalls Copland, "that was it: I was totally smitten. By the time I was 17, I started hanging out with Michael and through him and his saxophone teacher, I was getting to know plenty of other young guys like me I would not have met otherwise. One thing leading to the next, we were moving away from Brubeck and getting into Miles Davis."
As an aside, Copland was not his birth name. "Around 1970," recalls the pianist born Marc Cohen, "Mark Cohen was a pop singer making the rounds back then. Suddenly, I'd get calls for his shows. To avoid the confusion, I created the one I go under now. At first it was just a stage name, but later I had it legally changed. And why Copland, you ask? Simply in deference to my favourite composer."
Bill & Paul 
Anyone familiar with his playing will surely hear a connection to Bill Evans, undoubtedly the most influential role model for jazz pianists over the last half century. To Copland's regret, he never met his elder, save for one occasion where he could have. "I spent about 10 years in DC, working as a house pianist in local clubs, backing whoever came through, an opportunity like no other to meet so many name players. One of them was Art Farmer, and Evans was working a few doors away at another place. Between sets, a journalist told me Art called Bill to come down and check me out. I froze on the spot. He came and sat right behind me. I did not play that well, — so I thought, — but I remember at the end of one tune, Art sort of looked behind me, like he was saying: I told you! Being so young then, I did not dare approach him. Had I been older and more experienced, like now, I surely would have."
Also high in Copland's esteem is Paul Bley, although not for musical reasons alone. "I knew him personally. He was a real character. To do what he did, and as far back as the 1950s, took a lot of courage. Take his All the Things You Are solo on the 1963 album Sonny Meets Hawk: to play bi-tonally was a pretty gutsy thing to do in jazz at that time. Mind you, I did not really check him out that much at first, until, one day, his one-time bassist Gary Peacock told me he heard something of him in my playing. So I started listening to him. By the 1980s, we knew each other, and there was one occasion where we were both playing in New York, and he came over looking for a lift, so I offered. On the way we stopped at this truckers' diner till the wee hours. Basically, he had nothing to say on the music, but from a business point of view he nailed it: he told me how to handle myself better, showing what I was doing wrong, and putting me back together."
Fruitful Associations 
On record, Copland's name appears on close to 40 albums, both on domestic labels (currently his own Inner/Voice/Jazz) and others abroad. Of the latter, his relationship to the Swiss imprint Hat Art has been beneficial, allowing him the best exposure to date on the international market. As he recounts, it started almost by a fluke, in that he stepped in for a colleague, Bill Carrothers, chosen to participate in a planned series of piano albums for the label that, in the end, never materialized. But it opened a door for Copland, who turned out five recordings for the label early in the 2000s.
In an age when self-production has taken over much of the recording business, Copland has joined the fray. For him the New Year bodes well, in that he has two trio projects in the offing, the first with his Montreal sidemen, bassist Adrian Vedady and drummer Jim Doxas, the other with his stalwart compatriots, bassist Drew Gress and drummer Joey Baron (pictured above).
Those who missed Copland last Fall with his Montreal unit and saxman Chet Doxas added will have another opportunity to catch them live on Feb. 10 at Salle Bourgie, albeit at 50% capacity, or online and on demand from Feb. 17 to March 3.
Also in this issue: Off the Record (Reviews of Canadian new releases from Montreal and Toronto).
This page is also available in / Cette page est également disponible en:

Francais (French)