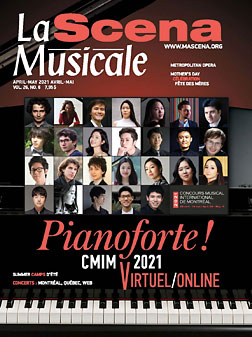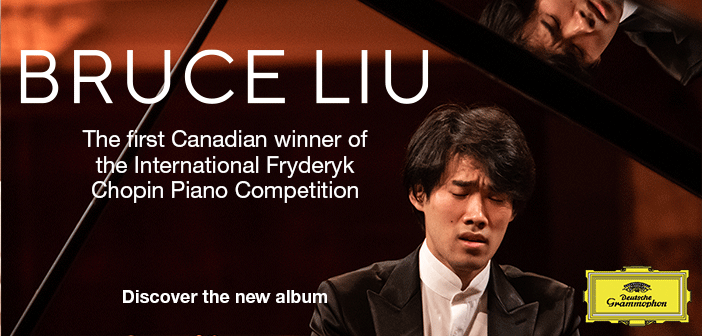 Montreal, Apr. 8, 2021 / Salle Bourgie, Montreal Museum of Fine Arts
It was a long time in coming. Actually more than a year. How much more is hard to say, because this reviewer cannot even recall the last time he attended a show in person. But on one early April evening this year (6 p.m. in fact, the reason being a province-wide 9:30 curfew, which shortly thereafter was rolled back by a full 90 minutes), I was there, sitting almost by myself in a row of the pristine Bourgie concert hall, the Montreal Museum of Fine Arts performance venue. (For those who may not know it, it was once a church on Sherbrooke Street West, known as the Erskine American, that the neighbouring museum took over a décade or so ago.)
While the bulk of this hall's programming is devoted to classical music of the chamber variety, it slips in an occasional jazz show, like the one witnessed on a most pleasant early Spring evening. On the bill was a quintet lead by the New Zeland native trumpeter Lex French, who was given a second crack at a show originally slated six months earlier, on October 1, but nixed in the last minute by a governmental lockdown starting on that day. Not only was French luckier this time around, but this writer too, and the opportunity to finally see live music outweighed whatever apprehension he had of being in a closed room with other people, even masked and appropriately distanced from other spectators. An added incentive was to see this musician, first featured in this publication's jazz section last September, written then as a preview of sorts to that originally scheduled concert.
Sharing front line duties with the leader is tenorman Frank Lozano, surely one of the city's most dependable and adaptable sidemen. As wind players, they, of course, were the only ones allowed to play maskless, unlike the rhythm section of Steve Regale (gtr.), Adrian Vedady (b.) and Jim Doxas (drs.), all seasoned pros on the local front.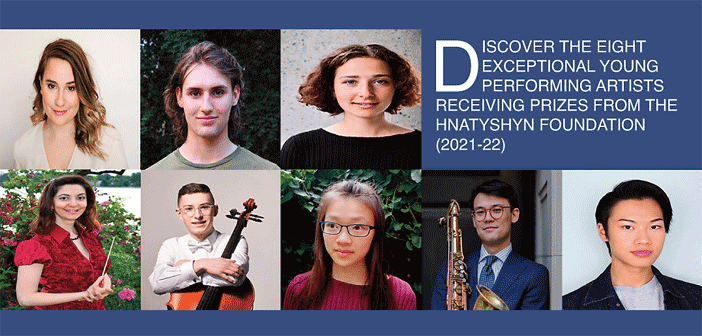 Between two of the seven numbers on the program, French announced that the show was purposely not recorded, filmed or whatever means one cares to think to document it, simply because he wanted it to be a unique experience shared with the hundred or so people on hand, intentionally reduced to a quarter of its normal seating capacity.
Rather than going the usual route of presenting an all-original program (he had but one tune of his), he picked out a number of folk and hymnal melodies of various cultures, ll of which served as improvising vehicles. There is nothing strikingly new with lifting materials out of the folk bag – classical composers thrived on that ploy for centuries – but there are few things to consider here from a jazz perspective. For one, this music is notorious in drawing on every genre under the sun, from low to high brow, exotic, even the most mundane. When it comes to folk tunes, jazzmen generally deal with them in two ways: 1) by dressing them up with some sophisticated harmonic garb or turning them into very involved arrangements that go far beyond the basic tune; 2) to take the tunes as mere jump off points, quickly disposed of to let the guys blow. By and large, French and his men chose the latter route over the former. This, however, does not mean that he just payed mere lip service to the melodies, there was some work put into give some depth, and everyone had parts written out for them. Still, improvising was name of the game, with all of its twists and turns, with a bit of raggedness along the way. The band's delivery was more rough and tumble than tuned like a well oiled machine, and French himself noted in his intro that he expected mistakes here and there, but was ready to live with that.
In some instances, this carefree attitude might be a drawback, but not here, as there was an honesty, and certainly an eagerness of the musicians to flex their chops after such a long hiatus. Yet, if there was one downside to this performance, it was the venue itself. With its high ceiling and reverberant acoustics, this hall is tailored-made for chamber ensembles, where the slightest murmur is heard throughout the room. In a jazz context, where the volume level is basically higher because of the almost indispensable drum kit, sound balance became a major issue. That last instrument and all of its components produce such a wide array of frequencies as to intefere with those emitted by other instruments. Both stringed instruments (guitar and bass) were smothered in the opening moments, but adjustments were made at the soundboard in the back in order for them to be heard a little better through the amplification system. Eventually, some sort of balance was found, but there was still some mudiness to the overall sound. All things considered, here was a good band with some unconventional musical choices, trying its best in less than an appropriate setting. As for the repertoire, two items stemmed from French's homeland, one Maori, the other of the British colonizers, one from Peru, another from Spain (via Manuel de Falla), his own tune and, as a jaunty closer, the Québécois folk V'la le bon vent. While we all yearn for more live music in the months to come (weeks might be foolhardy to hope for at this point), this show was certainly a welcome alternative to the dire regime of online performances that have become the central outlet of live musical performance in these most trying times.
Lex French will be heard on the debut album of the collective Code Quartet with Christine Jensen, Adrian Vedady and Jim Doxas, released on Apr. 23 on Justin Time Records.