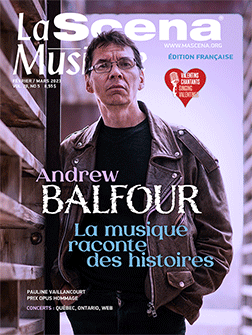 This page is also available in / Cette page est également disponible en:

Francais (French)
This section is an advertising supplement. To announce here, contact : [email protected]
I and Thou
VC2
Leaf Music LM255
Release: Feb. 10, 2023

   VC2's second full-length album, I and Thou, is a reflection on the role relationships play, whether fleeting or lasting, in how human beings construct meaning in the world. The title of the record, and the philosophy to which it refers, comes from philosopher Martin Buber. This idea became particularly salient during the COVID-19 pandemic, when the relationships we enjoyed with our family, friends, and community weathered a strain never seen in modern times. In the spirit of the album's context, VC2 invited some of the colleagues with whom they enjoy the closest of relationships. Together, they form the record I and Thou. A pensive, deliberate rumination on the power of relationships to undergird a pillar of a person's well-being—the need for meaning.
Theme : Variation
David Rogosin, piano
Leaf Music LM251
Release: March 3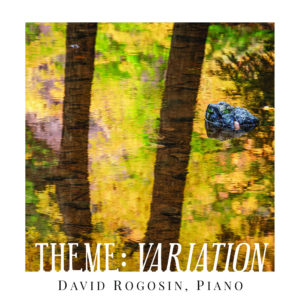 Celebrated pianist and educator David Rogosin is thrilled to release his third full-length album, Theme : Variation, on March 3, 2023. Born out of one of Rogosin's favourite musical activities, this album centres on the idea of varying, whether gradually or violently, musical ideas and expressions. Theme : Variation is a chronological survey of keyboard works spanning 400 years of music, culminating in an original piece Rogosin commissioned from his friend and colleague, Kevin Morse. The album is a fascinating exploration of one of the foundational pillars of musical expression.
Night Light
Lara Deutsch, flute; Phil Chiu, piano
Leaf Music
Release: March 10

Lara Deutsch and Phil Chiu are thrilled to announce the release of the visual accompaniment to their acclaimed album, Night Light. Recorded at Isabel Bader Centre for the Performing Arts in Kingston, Ont., in August 2021, this visual album provides another dimension of experience in which to immerse yourself. Deutsch and Chiu's telepathy can readily be appreciated as they navigate the album's dreamscapes and knotty compositions.
Sambamar
Derek Charke, flute; Eugene Cormier, guitar; Celso Machado, guitar
Leaf Music
Release: May 5
To support the release of their recently released album, The Equation of Time, the Charke-Cormier Duo, alongside special guest Celso Machado, present Sambamar. On this visual album, the trio performs Machado's composition, Sambamar, in full. A complex and fluid movement, it gracefully tethers Machado's influences together into a dynamic and exciting work, aided in large part by the skill and natural chemistry between Charke and Cormier. The trio is in perfect harmony on this intimate recording.
This page is also available in / Cette page est également disponible en:

Francais (French)