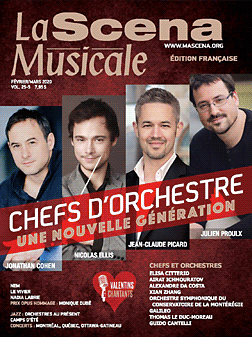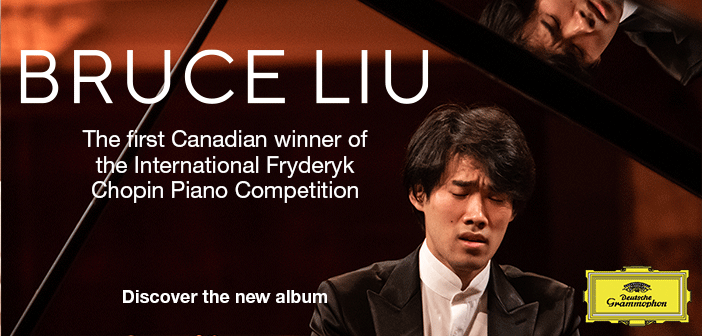 This page is also available in / Cette page est également disponible en:

Francais (French)
by Adrian Rodriguez and Andréanne Venne
It's a homecoming for conductor Jean-Claude Picard, who has studied and worked in Europe for the past 12 years (including three years as associate conductor with the Scottish National Orchestra). "One ends up feeling homesick, feeling that our roots are elsewhere,' he admits. "So much so that sometimes I started to listen to traditional Quebec music."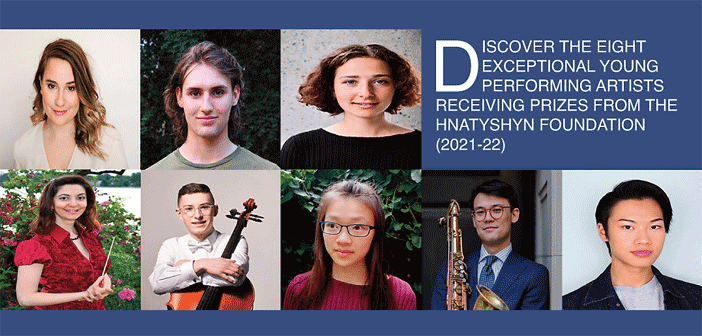 Currently principal conductor of the Scottish Ballet, the national dance company of Scotland, he also maintains close contact with Europe, but his position as conductor of the Orchestre symphonique de Trois-Rivières (OSTR) is for him an opportunity to contribute artistically to the culture of Quebec.
Picard, who took up his duties as official chief of the OSTR last fall, takes over from Jacques Lacombe, who led the orchestra for 13 years. "For a young conductor, it's a delight to be able to follow a conductor like Jacques Lacombe and to conduct an orchestra which is in excellent condition," he says. "This is a virtuoso orchestra, with a very beautiful sound, so for me it is an immense pleasure."

THREE TURNING POINTS
Initially trained as a flutist from age 14 with the Orchestre des jeunes de Laval, Picard quickly turned to conducting. "I was overwhelmed by this role and asked to take lessons with the conductor. It became clear from there. The flute was a means of gaining access to the podium."
Picard took care not to rush things. "What is important to me is the experience," he says. "I did not take the competition route because I wanted to gain real experience with the orchestra with which I was associated." He identifies three pivotal moments in his professional development. "The first was to study with my mentor, Laurent Gay, for four years at the Conservatoire de musique supérieur in Geneva. The second turning point was being named assistant conductor of the Royal Scottish Orchestra, an important moment. This was an international competition bringing together 175 candidates. The position was an extraordinary springboard. The third defining moment was being offered two important positions: chief conductor of the Scottish Ballet and artistic director and chief conductor at OSTR."

CONDUCTING AND DANCE
For this conductor of the Scottish Ballet, leading an orchestra is similar, "because we translate into movement what music inspires in us." Picard understood this dynamic from his first experience with ballet. "The first time I conducted a ballet, Tchaikovsky's Nutcracker, was a revelation. Luciano Berio said that 'music is inseparable from movement' and I believe it more and more. The ballet that means the most to him? "The Rite of Spring by Stravinsky. When you listen to it in concert, you understand that it is very great music, but in movement, it is even more profound as an artistic experience." Might choreography be integrated into a future concert performance? "We cannot yet announce this," he replies, "but yes, we are examining whether it is technically and financially feasible."

Picard, who has an aptitude for French impressionism, is attached above all to Russian and Scandinavian repertoire. These repertoires are not the most accessible for those who know little about classical music, but the two concerts he has given so far in Trois-Rivières have been well received by the public. Trifluvians, he believes, are a match in sophistication for their orchestra. "It is a knowledgeable audience with high expectations, and one that knows the orchestra is excellent. This proves that we can strive for greater things and explore more Russian repertoire with the Trois-Rivières public."

A HUMANIZING APPROACH
The experience of an orchestral musician informs this repatriated conductor's approach to his craft. "We learn a lot as orchestral musicians about the best habits to develop, because we see a lot of conductors, one after the other. This also puts me in an excellent position because I know what it is to be an orchestral musician, and I understand what conductors expect." Above all, a good conductor is a good leader. "A conductor must be perfectly prepared and absolutely convinced by the music. A good conductor invites musicians to follow a vision of the work, but also knows how to let them breathe."
Picard also wants to turn the spotlight on the musicians. "Our musicians are remarkable," he says. "We have excellent schools and orchestras and my wish is to draw attention to these musicians, to humanize them. Often, the audience of a symphony concert has a good time, but the musicians remain inaccessible figures, so I try to bring the audience closer to the musicians of their orchestra." It is with this in mind that Picard will program more instrumental than vocal repertoire, making the orchestra the center of attention.
The complete program of the Orchestre symphonique de Trois-Rivières, under the direction of Jean-Claude Picard, is available at www.ostr.ca.
This page is also available in / Cette page est également disponible en:

Francais (French)