By L.H. Tiffany Hsieh
Yo Yo Ma danced off the stage and back, played two encores, gave two thumbs up for Koerner Hall and at last made his mark in Toronto's new one-year-old concert hall Oct. 14.
The world-famous cellist drew a full house to Koerner Hall's opening gala in a one-night only solo recital with longtime recital partner, the talented British pianist Kathryn Stott.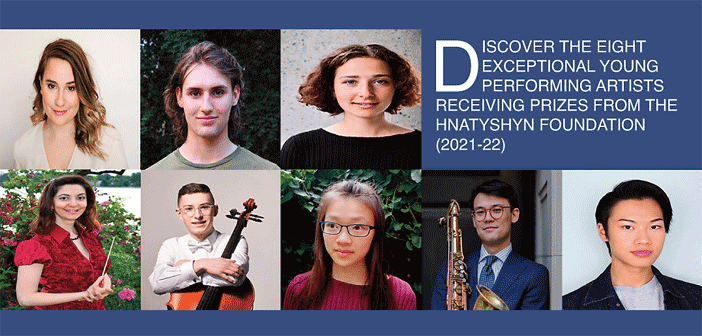 On the duo's hefty and gorgeous program were Franz Schubert's Arpeggione Sonata, Dmitri Shostakovich's D-minor cello sonata, Astor Piazzolla's Le Grand Tango, Brazilian composer Egberto Gismonti's arrangement of Bodas de Prata and Quatro Cantos, and Cesar Franck's A-major sonata.
Ma, who turned 55 last week, dished out the Arpeggione Sonata with sweet tenderness and classy eloquence, at times taking extra liberty to let the music disperse up and back the hall. His eyes were closed, his head tilted back.
Ma's cello was positioned dead centre stage with the piano behind and slightly off to the right. It sounded gloriously rich. A multitude of texture, colours and dynamics ranged from wee pinches to whopping blows. Every note was played to such clarity none were unidentifiable in the larger scheme of things. This was especially evident in the whirlwind and hostile rhythmic pulse of Shostakovich.
The two South American compositions were a delight to hear and showcased Ma's versatility and eclectic tastes in music. In Ma's hands, Piazzolla's impulsive Argentine tango was at times sexy, at times free and easy, and ended with a fireball of upward glissando that got the crowd jumping to their feet.
In the arranged medley of Bodas de Prata and Quatro Cantos, which Ma and Stott recorded for Ma's Obrigado Brazil: Live in Concert album, the audience was once again treated to a wonderful rendition of exotic lyricism.
The formidable Franck sonata saw Ma and Stott at the height of their musical wisdom as two of the most well-matched recital partners on concert stages. Playing with the lid fully erect throughout the program, Stott was the perfect pianist for Ma. She is a big arm and wrist player who doesn't accompany but plays as an equal partner on stage. She was with Ma 120 per cent, but she didn't steal the thunder.
It's concerts like this that will make musicians want to either pack it in or go home and practise like mad.
As a listener, I'm tempted to cancel upcoming concerts for the next little while just so I can relish in the sheer quality of this concert for a little longer.
Ma and Stott will repeat the same recital program at Carnegie Hall Oct. 27.