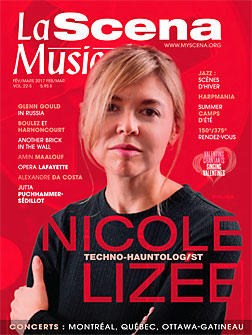 Ehnes Quartet: James Ehnes & Amy Schwartz Moretti, violins; Richard O'Neill, viola; Robert deMaine, cello
Franz Schubert: String Quartet No. 14 in D minor "Death and the Maiden" D810; Jean Sibelius: String Quartet in D minor, "Intimate Voices" Op. 56
Onyx 2016. 4163. 74 min 3 s.
You rarely get a ­pairing of Schubert and Sibelius. The ­latter gets the ­"nationalist composer" ­treatment, often found paired with other Scandinavians like Grieg, sometimes even with a Slav or two thrown in for good measure. And Schubert? Well, you can find him wherever you find good, wholesome ­German music.
This new release by the Ehnes Quartet feels much more natural than that. Not only ­sharing the same key centre of D minor, Schubert's "Death and the Maiden" and Sibelius's ­"Intimate Voices" both deal with the topic of death and human suffering, composed 85 years apart. As the story goes, during a period of sickness in 1924, Schubert was aware that death was imminent. He composed the quartet based on a lied of the same name he had ­composed some years earlier. For Sibelius, a throat tumour meant a series of operations leading to a troubled time in the composer's life. In addition to this colourful and lyrical five-movement string quartet, he also ­published his Fourth Symphony, a tonally ­ambiguous and foreboding psychoanalytical work.
The Ehnes Quartet, made up of founder and namesake James Ehnes, second violinist Amy Schwartz Moretti, violist Richard O'Neill, and cellist Robert deMaine (who was succeeded by Edward Arron in July 2016), have beautifully-balanced interpretations of both works – precise, but never clinical. I have to admit, the opening measures of "Death and the Maiden" sounded so clean, even in its abandon, that I thought it was doctored, but anyone who has seen James Ehnes in concert is familiar with his technical exactitude and ­fidelity to the score. The real treasure, ­however, is the rarely-performed Sibelius, which finally gets its due.