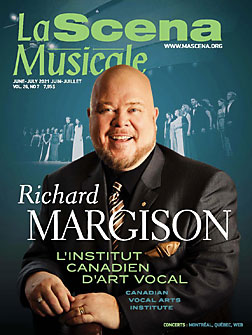 This page is also available in / Cette page est également disponible en:

Francais (French)
Name: Jaeyeon Kim

Voice type: soprano

From: South Korea

Teachers: Joan Patenaude-Yarnell, Mignon Dunn

Education: Ewha Woman's University, Manhattan School of Music
Jaeyeon Kim has already accomplished quite a bit in her young career. She won the Outstanding Performance Award in the 8th Metropolitan International Competition and the second prize in the New Jersey Sinfonietta Competition as well as the grand prize in the East Coast International Competition and the Best Vocal Technique Award in the Forte International Competition.
Jaeyeon, 31, performed as a soloist in major works such as Mahler's Symphony No. 4, Brahms's German Requiem, Vivaldi's Gloria and Handel's Messiah. As for her engagements in opera, this Korean lyric soprano sang the role of Pamina in Mozart's Die Zauberflöte, Susanna in Mozart's Le nozze di Figaro, Desdemona in Rossini's Otello and Mimì in Puccini's La bohème. It was the last work that introduced her to the opera genre. Before that, it was far from certain that she would pursue an operatic career.
Jaeyeon doesn't come from a musical background. Her mother is an elementary school teacher and her father, a businessman. "I started singing when I was 15," she says. "I wanted to become a musical theatre actress. I danced well but didn't sing as well. So I took voice lessons."
Jaeyeon is currently studying the role of Nedda from Leoncavallo's Pagliacci and still benefits from American mezzo-soprano Mignon Dunn's teaching (born in 1928). Not only did she have to overcome the troubles of the pandemic, which affected everyone at different levels; Jaeyeon was also diagnosed with a cancer that kept her from singing for a long time. Fortunately, she has now fully recovered and feels more enthusiastic than ever. "I definitely want to make a comeback to the stage," she says. The Canadian Vocal Arts Institute gives her a wonderful opportunity to do so.
Which are your best qualities as a singer?
I have a beautiful warm color and rich low notes.
Do you follow a specific routine before going on stage? 
I always do some stretching.
What do you think is the connection between being healthy and being a good singer?
Health is so important to becoming a singer. I lost my health and I couldn't sing at all for a while. So I try my best to keep my health well to become a good singer.
How do you see your voice evolving in the next 10 years?
I have a lyric voice and I am looking forward to bigger arias in the future.
What are your thoughts on high notes? Which singer do you think as good high notes and why? 
High notes are not that difficult when I sing the preceding notes well, just before reaching the higher register. Lisette Oropesa's high notes are beautiful.
What makes a great singer ?
Communication with the audience.
What makes a good voice teacher?  
I think a good voice teacher is not just an instructor, but also a life mentor.
What are your hopes for the future?
I hope the opera industry becomes more popular and finds a way to survive in this ever-changing era.
This page is also available in / Cette page est également disponible en:

Francais (French)