This page is also available in / Cette page est également disponible en:

Francais (French)
"For them, music is not a luxury, but a necessity."
This line is taken from the book Musicophilia by the famous neurologist Oliver Sacks, demonstrating the benefits of music on our intellectual capacity and its powerful therapeutic properties.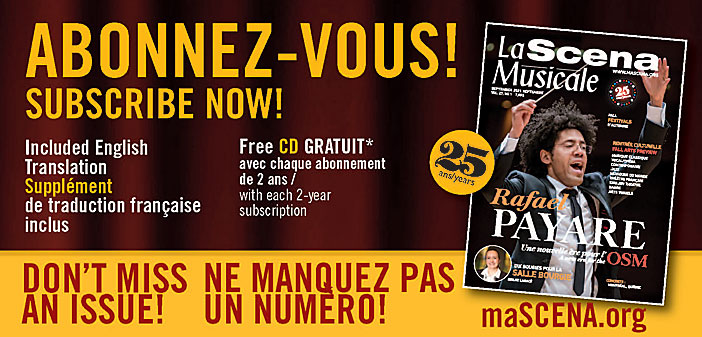 Nowadays the number of groups and organizations using music therapy is multiplying. Their aim is to treat various neurodegenerative diseases such as Alzheimer's disease but also stress, pain and even dyslexia.
According to Hervé Platel, a neuropsychology researcher, "Music engages the entire brain using parts of the brain that have much wider functions. Listening to a piece of music creates a kind of 'neuronal symphony' in the brain, involving other cerebral lobes, the cerebellum and even the hippocampus, best known for its role in memory"
The Federation of Quebec Alzheimer Societies recently launched its own Music & Memory™ program, thanks to generous financial support from law firm Fasken Martineau. The program aims to improve the quality of life of people suffering from Alzheimer's through the use of music. The principle is simple: in order to revive and recreate the memories of people suffering from cognitive issues and Alzheimer's disease, trained care profession put together personalized music playlists for them.
Lise Lalande, director general of the Alzheimer Society Laval, the first charity to have obtained a Music & Memory™ certification explains that "The results observed among sufferers [of Alzheimer's]who listened to pieces of music that are of significance to them are astonishing. The music worked wonders with memory and quality of life. It's a simple but effective approach, and one which makes interaction with sufferers of Alzheimer's easier."
Says Robert Girard of Fasken Martineau, "With the number of Canadians impacted by dementia steadily climbing, it's essential we have the capacity to meet their needs. We are very pleased to be able to make a real contribution to Music and Memory™ so that sufferers can benefit from the magic of music."
A few years ago you might have seen an extract from the documentary Alive Inside: A Story of Music and Memory™ on YouTube, which generated much enthusiasm online. In it we meet Henry, a patient suffering from Alzheimer's whose face lit up on hearing his favorite pieces of music. I recommend you go see it if you haven't already done so.
It was remarked that by listening to their favorite music or even to tunes that were familiar to them, the patients "woke up". Often after a month or even years without communicating verbally, patients slowly began to talk and become more sociable. When the first programs were put in place there was even a great reduction in the use of medication among patients. Some suddenly began to remember and recall names that they had forgotten a long time ago, and even more extraordinarily, some began to remember who they were themselves.
Dan Cohen, the founder of Music & Memory™,makes sure to train care assistants specializing in this field in order to provide patients with music playlists adapted to each individual. While waiting to find an effective remedy against damage caused by cerebellar degeneration, he seeks to improve the quality of life of people suffering from this illness.
From a scientific point of view, we know that music can develop very different parts of the brain, such as the part of the brain linked to pleasure or even those linked to memory or language. Indeed Platel is delighted to say that even at a stage of severe damage, the brain's musical memory resists because the brain continually "encodes" information.
Platel explains that despite the presence of severe amnesia in an individual, they will still be able to hum a tune several months later. These people appear to have severe damage to the hippocampus, part of the brain whose main role is to do with memory as stated earlier. However, musical memory takes a different route which allows the melody to persist in their head, as this route is less vulnerable to brain damage. We can therefore speak of a "dissociative effect".
Researchers are hoping that the stimulation generated by music therapy sessions will have an impact on networks of the brain that are still intact so that their structure may be altered and they develop a sort of cerebral plasticity in order to compensate for cognitive functions that have been deteriorated by disease. We don't expect to halt the disease, but simply to help people fight it using non-drug-based methods.
Some studies are being carried out in order to determine which parts of the brain remain intact in spite of illness. Music can cause hypertrophy of certain areas of the brain, that is to say an increase in the volume of these regions, which can prevent memory troubles. However, every brain is different.
Music can therefore play a fundamental role in the management of patients suffering from Alzheimer's disease, dementia and even those suffering from mental and physical challenges, and can make both their daily life and that of those around them easier. The Music & Memory™ program, now available in Quebec, offers an unparalleled level of extra support for patients and at the same time reduces their levels of agitation and anguish so they rediscover a feeling of calm.
---
To find out more:
In Musicophilia, the late doctor and neurologist Oliver Sacks, who died last year aged 82 presents a large number of very interesting examples, testimonies and anecdotes illustrating the extraordinary correlations between music and the brain.
To donate an iPod and support the Music & Memory™ organisation, or to find resources to help your family, visit musicandmemory.org for more information.
This page is also available in / Cette page est également disponible en:

Francais (French)