Advertisement / Publicité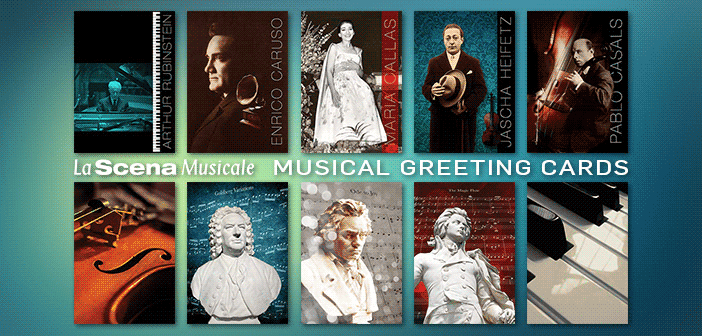 Semi-staged Mozart Requiem Brings Grieving and Loss to the Human Level
Mozart: Requiem
Lydia Teuscher, soprano / Allyson McHardy, mezzo / Frederic Antoun, tenor / Philippe Sly, bass-baritone
Amadeus Choir and Elmer Iseler Singers / Lydia Adams, conductor
Toronto Symphony Orchestra / Bernard Labadie, conductor
Joel Ivany, stage director
Roy Thomson Hall, Friday 7:30 p.m. January 22, 2016
Mozart's Requiem Mass, his last (and unfinished) creation, is arguably his greatest. No matter how many times I've heard this piece, I never get tired of it.  A ticket to this semi-staged version put on by the TSO wasn't so easy, as all three performances were sold out, a rare occurrence in Toronto. Thanks to the good graces of their press department, I was able to experience it – and what an experience it was.  I admit to being a bit of an 'old guard', a traditionalist at heart. But I'd like to think that I'm not so old as to reject all re-imaginings of the standard repertoire. When a new interpretation speaks to me, I do find that it can be a revelation.
(l. to r.) Lydia Adams, Joel Ivany, Bernard Labadie (Photo: Joseph So)
The stage director for this show is Against the Grain Theatre Artistic Director Joel Ivany, whose work I am familiar with, having seen most of his creations.  Whether one agrees with him or not, he always has something interesting to say. Given that the Latin text of the Requiem Mass doesn't really have a strong narrative structure, Ivany wisely chooses to focus on the emotional and  the personal.
His staging is simple – no costumes or props, only a little white card written with the name of a loved one whom the card carrier is mourning. It begins with an empty stage. When the choir, orchestra musicians and soloists stream onstage from the auditorium, they put their cards on a low platform on either sides of the stage.  I was fortunate to have a seat on the side up front so I could see all the details. At one point, I saw a choir member tenderly touched the name written on her card before putting it down. That seemingly insignificant yet powerful gesture moved me very deeply. It symbolizes for me what makes us human, our ability to grief, to mourn, and to remember. The relatively simple staging brings this divine piece of music down to the human and personal level.
Amadeus Choir and Elmer Iseler Singers; TSO Chamber Orchestra (Photo: Joseph So)
There were quite a lot of movements and gesturing by the choir during the performance, all meant to illuminate the text. There was a fly in the ointment – if we had all committed the text to memory, it would have made the movements and gestures more meaningful. That is obviously asking the impossible from the audience. Unfortunately, no text was printed in the program, but given the very low lighting, it wouldn't have helped. Projected titles would have been a compromised solution. But even without the text, one gets a general idea what Ivany is trying to say with his direction. His staging brings this work down to a human level for me. And I'd like to think also for each member of the audience and for the performers themselves. It makes us reflect on the personal losses in our lives. Loss and mourning are necessarily individual and private, yet it's also a collective experience. We share in our grief, we can empathize with each other. Empathy is one of the most precious qualities of being human.
(l. to r.) Jonathan Crow, Joel Ivany, Bernard Labadie (Photo: Joseph So)
I was struck by the total absence of religious symbolism in the staging. To me, this says that loss and the act of grieving are not tied to any organized religion. It is collective, but on the human level. Throughout the piece, I found myself more moved than I'd thought I would. No, not all the staging touches worked for me – perhaps if I had been more familiar with the liturgical text, the gesticulating of the choir members would have had more meaning for me.  Occasionally some movements or stage noises were distracting, but overall the experience resonated with me, much helped by the expert lighting of Kevin Lamotte.  A few times the ceiling was illuminated, giving it a quasi-religious feel. But it was a bit ironic that the ceiling structure resembled more a spaceship than any Judeo-Christian symbols!
(l. to r.) Lydia Teuscher, Allyson McHardy, Frederic Antoun, Philippe Sly (Photo: Joseph So)
Musically, it was a near-transcendent performance to my ears. With Bernard Labadie, his expansive, unhurried tempo brought out fully the inherent lyricism and spiritual depth, never heavy or leaden but fluid, with the right balance of urgency and repose.  The clarinet quintet that opened the performance was really wonderfully played. I am not a huge chamber fan, but I was thinking how lovely – and appropriate – the music was for the staging at that moment. The Amadeus Choir and Elmer Iseler Singers under Lydia Adams provided the fervent choral forces needed. In a few spots there were some sign of strain, lacking ideal blending in the voices, a situation where a larger number of voices would have helped. But over all I thought the Choir did remarkably well, especially from memory! The four soloists were superb. German soprano Lydia Teuscher was last in Toronto in a Messiah, if memory serves. Her pure, angelic soprano was an absolute joy. The three Canadians were equally amazing. Allyson McHardy's low mezzo lent solidity and depth to her music; tenor Frederic Antoun brought to his lines uncommon Mozartian grace. Bass-baritone Philippe Sly was awesome in the low notes in his first solo lines, and he sang magnificently. Overall, a wonderfully balanced group of soloists, in a performance that will stay in memory for a long time.