Advertisement / Publicité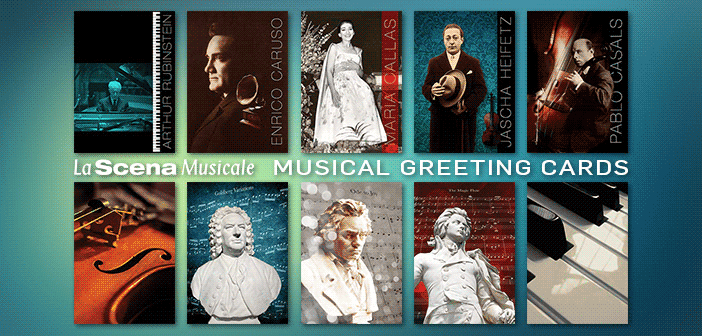 Editorial Note: Given the general decline of the recording industry, fewer and fewer musical ensembles' works are being documented for posterity. Many have taken to creating their own "in-house" label and marketing their products independently, for example the London and San Francisco Symphonies, as well as the TSO itself. The TS of course has had a number of contracts with prestigious labels in the past such as CBS and Finlandia labels. [Go to
http://www.thecanadianencyclopedia.ca/en/article/toronto-symphony-orchestra-emc/ for a complete list of TSO Discography]
This
morning comes the surprise press release that the Toronto Symphony has signed a recording contract with the respected British label Chandos Records. This is good news indeed, especially on the eve of TSO's European tour. The inaugural release is Rimsky Korsakov's Sheherazade, recorded live in June 2013. Purists may scoff that it is not a studio recording, but that's par for the course with the recording industry today; besides a live recording give it a greater sense of occasion and excitement. Let's hope this is the first of a very successful partnership between the TSO and Chandos.
– Joseph So
TSO signs recording contract with Chandos Records
Chandos releases the TSO's Sheherazade in August 2014
Toronto, July 15, 2014 – Chandos Records announced today that it has signed a new recording contract with the Toronto Symphony Orchestra (TSO). The first TSO recording released by Chandos will be Rimsky-Korsakov's Sheherazade, recorded live at Roy Thomson Hall in June 2013, led by TSO Music Director Peter Oundjian and featuring TSO Concertmaster Jonathan Crow. Two further TSO recordings are planned by Chandos.
"Chandos Records is delighted with this new collaboration with the Toronto Symphony Orchestra," said Ralph Couzens, Managing Director of Chandos Records. "TSO Conductor Laureate Sir Andrew Davis, and, more recently, TSO Music Director Peter Oundjian, have a distinguished history with both the orchestra and with Chandos Records. Chandos has produced many acclaimed recordings with both artists and looks forward to future projects with the superb Toronto Symphony Orchestra."
Based in the U.K., Chandos Records Ltd. is one of the world's premier independent classical music record labels. The company is renowned for its superb sound and has won many prestigious awards for its natural sound quality. The live TSO recording of Sheherazade will be released by Chandos in Canada on August 29 and in the United States on August 26. The worldwide digital release date is August 5.
"I am delighted that the TSO is working with Chandos, a company that has recorded rich and diverse repertoire with an extraordinary group of orchestras from around the world," said TSO Music Director Peter Oundjian. "We're particularly excited that this release coincides with our summer European tour."
The TSO has a long history of recording, dating back to 1942. The TSO recording library consists of over 145 releases. Most recently, the TSO released eight recordings on its self-produced label, TSO Live.
The TSO Season Presenting Sponsor is BMO Financial Group
The TSO Official Airline is Air Canada
Backgrounders:
About the TSO: Founded in 1922, the Toronto Symphony Orchestra is one of Canada's most important cultural institutions, recognized internationally as an outstanding orchestra. Currently celebrating his 10th season as Music Director, Peter Oundjian continues to lead the Orchestra with a commitment to innovative programming and audience development with performances that range from Masterworks to New Creations, Young People's Concerts to Pops, all showcasing the exceptional talents of the Orchestra along with a roster of distinguished guest artists and conductors. In addition to the concert season, the TSO serves the larger community with TSOUNDCHECK, the original under-35 ticket programme; the Toronto Symphony Youth Orchestra; and music education and outreach programmes that connect students with acclaimed curriculu
m-based programming.