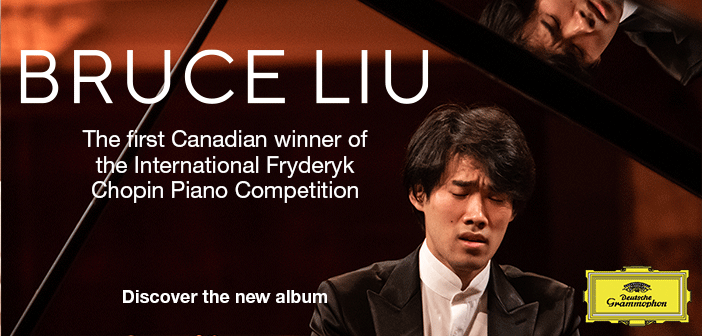 Tenor Salvatore Licitra in town for a Bel Canto Foundation Gala Concert (Photo credit: Olivier Wilkins)
Sondra Radvanovsky is COC's newest Aida
Photo: Nigel Dickson
There are lots of big events happening for opera fans this week. The biggest news is undoubtedly the opening of
Canadian Opera Company
's
Aida
. The last time COC staged this Verdi opera was April 1986 – that's twenty-four and a half years ago! Despite its huge popularity, Aida isn't staged all that often because of the difficulty of finding the great voices needed to do this piece justice. Torontonians have the great good fortune of engaging American-born Canadian soprano
Sondra Radvanovsky
in the title role. To my ears, she is the genuine article – the best Verdi soprano in front of the public today. The voice is huge, dark, gleaming, and gorgeous, with an easy top, and supported by a solid technique and used with exemplary musicality. She is married to a Canadian and has been making her home in Southern Ontario for quite some years, but this will be her first major engagement and her first complete opera in Toronto. And it is her role debut as well! She is sharing the role with another Canadian, soprano
Michele Capalbo
, who has made a name for herself in the Italian spinto repertoire. Capalbo is famous for her high pianissimos, so this run of twelve Aidas will be a real vocal showcase. In addition to the two prima donnas, this production also features fast-rising Australian tenor
Rosario La Spina
, a name new to Canadian audiences. However, La Spina has made a name for himself in his native Australia, including a very notable Pinkerton a few years ago in Sydney.
Jill Grove
, known for her contralto low register, is Amneris, while baritone
Scott Hendricks
, the Iago last season, is Amonasro. Canadian bass
Phillip Ens
is Ramfis. COC music director
Johannes Debus
conducts. Performances on Oct. 2, 6, 9, 12, 15, 18, 21, 24, 27, 30, Nov. 2, and 5. For more information and tickets, go to
http://coc.ca/PerformancesAndTickets/1011Season/Aida/CastAndCreativeTeam.aspx
Speaking of tenors, we also have in town Sicilian tenor Salvatore Licitra, one of the best known tenors today. Signor Licitra's star rose quickly when he jumped in at the last minute to replace an indisposed Luciano Pavarotti at a Met Tosca almost ten years ago. He has since established himself as a lirico spinto in great demand around the world, especially in the Italian verismo repertoire. His appearances in Canada include appearances in Toronto, Montreal, and Vancouver. This time, Licitra is brought to Toronto to headline the Bel Canto Foundation's 2010 Gala, with Conductor Kerry Stratton leading the Toronto Concert Orchestra in its debut. This event will take place this Wednesday, September 29 at the Le Parc Conference and Banquet Centre 8432 Leslie Street at Highway 7 in Thornhill. The event is a fundraiser and it includes a dinner and concert. I am not sure of the ticket situation at this late date, but for more information, go to www.BelCantoFoundation.ca or call 647-454-7664.
Last week, the
Toronto Symphony Orchestra
opened the new season with the monumental Mahler Second. It was a most impressive opening night, I must say. Kudos to Peter Oundjian for leading the massive forces in an exciting performance, drawing torrents of galvanizing sounds from the augmented orchestra. But don't interpret the comment as indicating a bombastic performance – there were moments of delicacy and poetry as well. If the opening movement was somewhat episodic, the performance continued to build and at the end, the audience was left emotionally drained but elated. The musicians were given a complete, unreserved standing ovation that lasted many minutes. The Toronto Mendelssohn Choir is one of Canada's treasures, and it was in fine form. Mezzo Susan Platts has a contralto-like low register, and her "Urlicht" was wonderful, while not erasing memories of the great Kathleen Ferrier or Canada's own Maureen Forrester. If memory serves, soprano Isabel Bayrakdarian has recorded this in a live performance with Michael Tilson Thomas and the San Francisco Symphony. Her voice has become richer the last two or three years, so she made a warm, full-bodied sound in her brief moments near the end, and it blended well with the choir. It was a performance to remember. This week, the TSO is busier than ever with two different programs. On Thursday and Saturday, we have Schumann and Chopin – Canadian
Louis Lortie
, a frequent visitor to TO, plays the Schumann
Piano Concerto
and Chopin's
Andante Spianato and Grand Polonaise
.
Peter Oundjian
conducts. The concert is at 8 pm in Roy Thomson Hall. On Monday, the peripatetic
Lang Lang
makes a return visit, playing Liszt No. 1. Also on the program is Brahms Symphony No. 3. This concert is repeated on Friday. For details and tickets, go to
http://www.tso.ca/Home.aspx
Elsewhere, the
COC's noon hour Free Concert Series
continues at the Richard Bradshaw Amphitheatre on Tuesday with pianist
Darrett Zusko
playing Mozart, Schumann and Chopin; and an intriguing program on Thursday called
Beyond Bellydance
, on traditional and contemporary Arabic dance. As usual, show up early if you want a seat! For more information and program details, go to
http://coc.ca/PerformancesAndTickets/FreeConcertSeries.aspx
On Sunday afternoon at 2 pm, the
Off Centre Music Salon
opens its season with
Tears and Laughter
, featuring works by Shostakovich and Dunayevski, among others. It features tenor
Ryan Harper
, baritone
Vasil Garvanliev
, soprano
Ilana Zarankin
, cellist
Winona Zelenka
, plus
Inna and Boris Zarankin
. The concert takes place at the Glenn Gould Studio. For more information, go to
http://offcentremusic.com/concerts.html