Advertisement / Publicité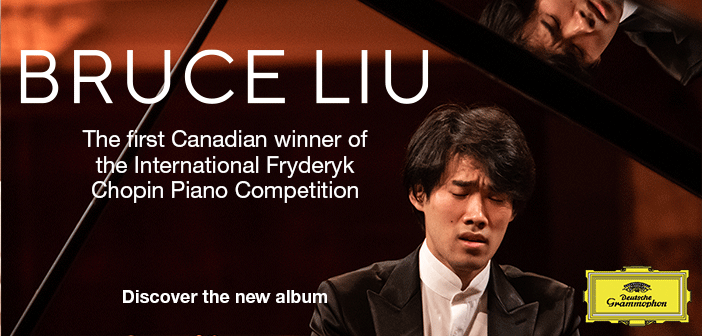 Late COC General Director Richard Bradshaw (Photo: Michael Cooper)
Can it really have been four years already? To be exact – four years, one month and eleven days, since the unexpected passing of former Canadian Opera Company General Director
Richard Bradshaw
on August 15, 2007? Toronto opera lovers will be forever indebted to him for his vision and faith in our fair city. While others failed, he persevered and was instrumental in the building of our first purpose-built opera house, the Four Seasons Centre. Tomorrow (Tuesday Sept. 27), there will be a
Tribute to Richard Bradshaw
, taking place appropriately at the Richard Bradshaw Amphitheatre at the Four Seasons Centre. His successor
Johannes Debus
, Music Director of the COC, will lead a program of chamber pieces beloved by Bradshaw, performed by members of the COC Orchestra. While poignant, this will be a celebration of his life and work.
http://www.coc.ca/ecms.ashx/pdfs/concert110927.pdf
Be sure to get there at least an hour early for a seat.
The second production of the COC fall season, the Verdi warhorse
Rigoletto
, opens on Thursday Sept. 29 7:30 p.m. for a total of twelve performances. All the principals are double-cast, with Russian soprano
Ekaterina Sadovnikova
making her COC debut as Gilda. She has previously sung the role at Covent Garden to great reviews. It's a very interesting and big voice with a brilliant top and a solid middle and lower registers. Here is a clip of Sadovnikova singing part of the Lucia Mad Scene from La Fenice –
http://www.youtube.com/watch?v=NwFVYCtrPA8&NR=1
Another clip features her Caro nome –
http://www.youtube.com/watch?v=k_HHI8daIg0
These videos are filmed from the audience and the conditions far from ideal, but you still get a sense of how striking her voice is. Alternating with her is Canadian soprano
Simone Osborne
in her first Gilda.
Dimitri Pittas
and
David Lomeli
alternate as the Duke.
Quinn Kelsey
and
Lester Lynch
share duties as Rigoletto. COC Music Director
Johannes Debu
s conducts. Performances this week on Sept. 29, 30, and Oct. 2. Meanwhile,
Iphigenia in Tauris
continues on Sept. 28 and Oct. 1. I saw opening night and it was a truly memorable performance, with great singing, imaginative stage direction, and incisive conducting.
http://www.coc.ca/Home.aspx
The
Toronto Symphony Orchestra
is in full swing this week, with three concerts featuring the great
Emanuel Ax
playing Brahms
Piano Concerto No. 1
. It's paired with Brahms' Symphony No. 1 conducted by
Peter Oundjian
. Very interesting is the appearance of the new TSO Concertmaster
Jonathan Crow
as soloist in Beethoven's
Romance No. 2 for Violin and Orchestra
. Some of you may have heard him briefly at the Toronto Summer Music Festival; now is the first opportunity to hear him in depth. Performances on Sept. 29, Oct. 1 and 2.
http://tso.ca/Home.aspx
The
Royal Conservatory of Music
is presenting a free concert at Koerner Hall on Friday Sept. 30 starring piano wunderkind
Jan Lisiecki
playing Chopin's Piano Concerto No. 2. The program also includes Wagner's
Overture to Flying Dutchman
and Mussorgsky's
Pictures at an Exhibition
.
Uri Mayer
conducts. I understand that all free tickets have been given away, alas! However do try for returns… you never know!
http://rcmusic.ca/
Opera in Concert
usually presents, as the name says, operas in concert format, mostly with piano and about once a year with orchestra. It is breaking with tradition this season by presenting
L'accordeonist's Latin Heat
. This group stars mezzo
Kimberly Barber
, pianist
Peter Tiefenbach,
l'accordionista
Mary-Lou Vetere
, and percussionist
Carol Baumann
. They are all superbly trained classical musicians who are doing something different. I attended their CD launch in May 2010 and can attest to the fact that they are wonderful. Sunday 2:30 p.m. at the Jane Mallett Theatre.
http://www.operainconcert.com/index.htm