Advertisement / Publicité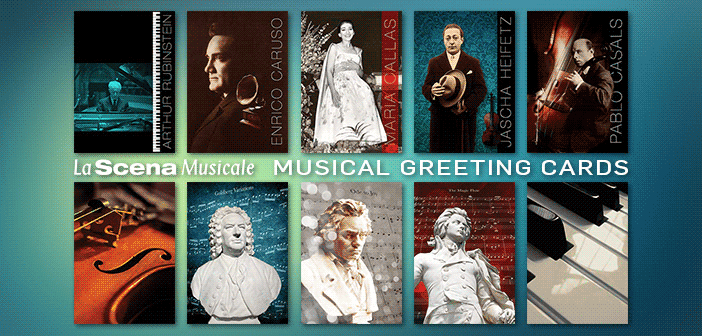 This Week in Toronto (Oct. 6 – 12)

– Joseph So
On the heels of a spectacular season opening Falstaff, the Canadian Opera Company unveils its second opera of the fall season this week, the tried and true Madama Butterfly production directed by Brian MacDonald first seen more than twenty years ago. The spartan yet poetic and evocative production has held up well, and it's probably the most revived production at the COC. The Puccini warhorse with its tragic, East meets West love story always sells well in multicultural Toronto. There will be a total of twelve performances for this run, with all the principal roles (except one) double cast, a necessity given the shows take place in quick succession. Voice aficionados will be pleased with the casting – all the principals have great voices. Sharing the title role will be Patricia Racette and Kelly Kaduce. Fresh from her triumph as the heroine in Carlisle Floyd's Susannah at the San Francisco Opera last month, Racette brings her justly famous Butterfly to TO, a role she has sung in many of the great opera houses. I attended her Met in HD and found her Butterfly one of the most moving I've seen. Here's the death scene courtesy of Youtube – https://www.youtube.com/watch?v=Eyw6qPKJiwU She won't leave you dry-eyed! The alternate Cio Cio San is Kelly Kaduce, whose luminous soprano is lovely. I've had the pleasure of seeing her Butterfly a few summers ago in Santa Fe, and it was quite unforgettable. Here is a short video clip from the Santa Fe production – https://www.youtube.com/watch?v=cnkvkxxYSuU
American soprano Patricia Racette (Photo: Devon Cass)
The two sopranos are partnered by Stefano Secco and Andrea Care respectively. I heard Secco in San Francisco as Pinkerton and his clarion tones were thrilling. Here's Secco singing "Che gelida manina" from Bilbao, Spain. I think the Mimi here is Albanian Inva Mula, who sang Violetta in Toronto some years ago – https://www.youtube.com/watch?v=-_r2NOwfRi0 The alternate Pinkerton is the fast-rising spinto Andrea Care, a great voice that I look forward to hearing in person. Here's Care singing very beautifully the Flower Song from Carmen https://www.youtube.com/watch?v=FlaYVQ9jSyg
Tenor Andrea Care (Photo: www.askonasholt.co.uk )
American baritone Dwayne Croft shared Sharpless with Canadian baritone Gregory Dahl. Suzuki is mezzo Elizabeth DeShong, our Cenerentola a couple of seasons back. German conductor Patrick Lange makes his COC debut. The show opens on Friday Oct. 10 7:30 pm with Racette and Secco, and the second performance is Saturday Oct. 11 at the unusual start time of 4:30 pm, with Kaduce and Care. Meanwhile, Falstaff continues with performances on Oct. 9 and 12 http://www.coc.ca/Home.aspx
Violinist Karen Gomyo (Photo: www.karengomyo.com )
The Toronto Symphony Orchestra is presenting a very popular program this week, pairing Sibelius Violin Concerto played by Karen Gomyo with the beloved New World Symphony No. 9 by Antonin Dvorak. Czech conductor Jakub Hrusa is at the helm. If memory serves, Maestro Hrusa deputized for the indisposed Jiri Belahavek a couple of seasons back. Three performances, including the Wednesday show at 6:30 pm. This is part of the Afterworks Series, with no intermission. On Thursday Oct 9 at 8 pm only, there is an additional piece, the Carnival overture by the late Czech-Canadian composer Oskar Morawetz. The third performance on Saturday Oct. 11 has a start time of 7:30 pm. http://www.tso.ca/
Violinist Davide Monti
For baroque fans, Tafelmusik is presenting The Canals of Venice this week, with violinist Davide Monti as guest director and soloist. On the program are concertos by Albinoni and Vivaldi, among others. Five performances, from Oct. 9 to 12 at the St. Paul Trinity Centre, and Oct. 14 at the George Weston Recital Hall in North York. Details at http://www.tafelmusik.org/
Opera Canada Awards recipient soprano Adrianne Pieczonka (Photo: www.adriannepieczonka.com)
Canadian soprano Adrianne Pieczonka is one of four recipients of the Opera Canada Awards ("The Rubies") this evening (Monday Oct. 6). This award was established in 2000 to honour Canadians who have made significant contributions to opera. The other recipients this year are soprano/coach Rosemarie Landry, and philanthropists Father Edward Jackman and the Honourable Hal Jackman. Bass-baritone Gerald Finley, currently singing Falstaff at the COC, is the master of ceremony. There will be several singers performing, plus the Canadian Children's Opera Chorus. This event is sold out! I will be giving a full report tomorrow on the La Scena Musicale Blog.
For song recital enthusiasts, there are two free noon hour recitals this week at the Richard Bradshaw Amphitheatre. On Tuesday, tenor Colin Ainsworth sings works by Derek Holman, with collaborative pianist Stephen Ralls. Details at http://files.coc.ca/pdfs/concert141007.pdf The other recit
al features two new COC Ensemble Studio members, tenor Jean-Philippe Fortier-Lazure and baritone Iain MacNeil. The very well known Butterworth song cycle A Shropshire Lad will be sung by MacNeil. Fortier-Lazure is the soloist in the less familiar cycle, Ludlow and Teme by Ivor Gurney. http://files.coc.ca/pdfs/concert141009.pdf Ensemble Studio member Jennifer Szeto is at the piano. Be sure to show up early to secure a seat.
Tenor Colin Ainsworth (Photo: www.colinainsworth.com)