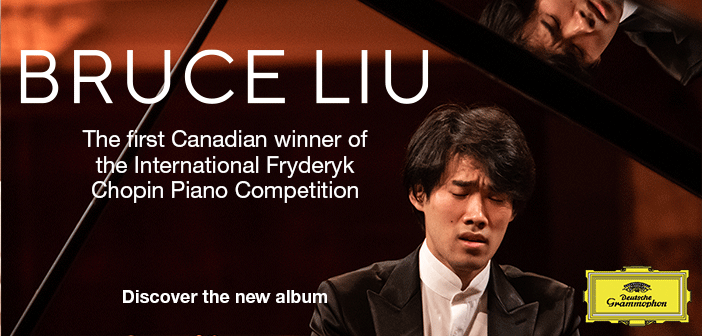 Conductor Valery Gergiev
The big news for classical music fans this week is the return of Russian conductor
Valery Gergiev
and his
Mariinsky Orchestra
to Toronto's Roy Thomson Hall on Oct. 21. Gergiev will conduct Stravinsky's
Firebird Suite
, Prokofiev's
Piano Concerto No. 3
with the great
Alexander Toradze
, and the Shostakovich
Symphony No. 1
– what a great program! This is definitely one of the premiere events of fall season.
http://www.roythomson.com/
The Toronto Symphony Orchestra is presenting two evenings of Rachmaninoff's Symphony No. 2, conducted by frequent guest Stephane Deneve. Pianist Lars Vogt returns to play Mozart Piano Concerto No. 16 K. 451. Rounding out the program is Stravinsky's neoclassical Concerto for Chamber Orchestra "Dumbarton Oaks" Performances on Wed. Oct. 19 and Thurs. Oct. 20 at 8 p.m. Deneve is also conducting two performances of Peter and the Wolf, as part of TSO's Young Peoples' Concert series on Saturday, Oct. 22, at 1:30 and 3:30 p.m.
The
Canadian Opera Company
is wrapping up its fall season this week with the last four performances of
Rigoletto
, on Oct. 17, 18, 20 and 22. The last show is given by the first cast of
Ekaterina Sadovnikova
,
Quinn Kelsey
and
Dimitri Pittas
. I attended a second time last week (on Oct. 13) to catch the second cast, particularly Canadian soprano
Simone Osborne
as Gilda. She is certainly one of the rising stars in the Canadian operatic firmament. She is a lovely Gilda, beautifully sung, child-like, vulnerable, and totally believable.
Lester Lynch
, the second cast Rigoletto has been a bit overshadowed by the spectacular Quinn Kelsey, which is unfortunate. Lynch was absolutely up to the task and gave a riveting vocal and dramatic performance. The second cast Duke,
David Lomeli
, was fabulous on Oct. 13, singing with terrific ringing tone and a resplendent top, complete with high Cs and I believe one high D! Also very interesting on Thursday Oct. 20 is the noon hour concert at the Richard Bradshaw Amphitheatre given by Canadian bass
Robert Pomakov
with the
Gryphon Trio
, in a newly arranged version (by Canadian composer
Gary Kulesha
) of Moussorgsky's
Songs and Dances of Death.
This piece fits Pomakov's sonorous bass perfectly. Be sure to show up an hour ahead to ensure a seat.
http://www.coc.ca/Home.aspx
Royal Conservatory of Music's Koerner Hall
features
Russell Braun
, fresh from a sensational run of
Iphigenia in Tauris
at the COC. Braun is on an artistic high – singing better than ever in all the important venues like Covent Garden, the Met and the COC. Just recently he was honoured with the Opera Canada Awards for his excellence as creative artist. This is your chance to catch him in a very interesting program – the chamber version of Mahler's
Das Lied von der Erde
, with baritone instead of a low mezzo! I came very close to hearing Russell and the
Smithsonian Chamber Players
in this piece a few years ago at the Santa Fe Chamber Music Festival. Unfortunately I had opera that evening – so close yet so far! If you like
Das Lied
and have never experienced the chamber version and/or a baritone instead of a mezzo, this is your chance! Saturday, Oct. 22 at 8 p.m. And, if you were like me – totally blown blown away by COC's
Orfeo
last season under the magical baton of conductor
Harry Bicket
, we have another chance to see him conduct this week, on Friday 8 p.m. at Koerner Hall, leading the visiting baroque orchestra
The English Concert
, in a program of Purcell, Telemann and Vivaldi. On the program is the Vivaldi Concerto for Two Trumpets, a wonderful piece for anyone fond of brass! Bicket will be directing from the harpsichord. He is to my ears the best of the best in baroque.
http://performance.rcmusic.ca/venues/koerner-hall
Now for something very different – The
Amici Chamber Ensemble
is presenting
La bonne cuisine: Exploring Taste and Sound.
The event takes place on Sunday Oct. 23 at 3 p.m. at the Glenn Gould Studio. What better way to spend a fall afternoon with music and culinary delights?! Coloratura soprano
Aline Kutan
will provide the vocal fireworks, joining Amici regulars
Joaquin Valdepenas, David Hetherington, Serouj Kradjian
plus guests
Marie Berard, Michael Sweeney
and
Andrew McCandless
in an afternoon of delightful music-making.
La bonne cuisine
is in collaboration with
James Chatto
and chef
Alex Feswick
(chef of Brockton General, voted #10 new restaurant of 2011 by
Toronto Life
. Ms. Feswick will be preparing 4 or 5 hors d'oeuvres "which complement sounds, themes and overall feelings projected by the musical offerings of the Amici Chamber Ensemble." Chatto is hosting the concert.
http://www.amiciensemble.com/