Advertisement / Publicité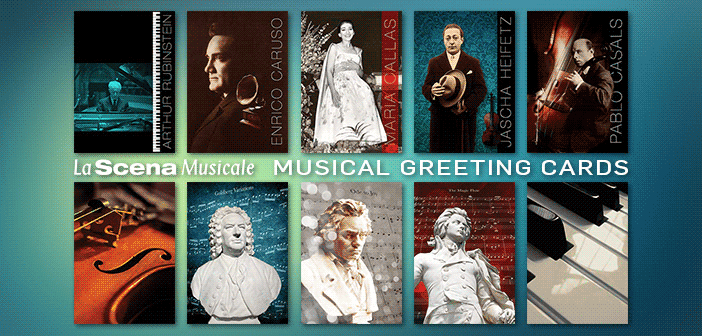 Sir Andrew Davis (Photo: Dario Acosta)
The
Toronto Symphony Orchestra
welcomes its Conductor Laureate
Sir Andrew Davis
back this week in four "heart of the repertoire" concerts. At Roy Thomson Hall on Wednesday Oct. 12 8 p.m. and Thursday Oct. 13 2 p.m., Sir Andrew is conducting Beethoven Symphony No. 3 "Eroica"; plus Mozart's
Piano Concert no. 25, K 503
with Canadian pianist
Louis Lortie
. An item of special interest in these performances is Bach's
Passacaglia & Fugue, BWV 582
orchestrated by Sir Andrew himself. It'll be interesting to hear this familiar organ work played with a full orchestra! There's a pre-concert chat in the lobby for the Oct. 12 performance, likely including information on Sir Andrew's orchestration. On Saturday Oct. 15 at 7:30 p.m. and repeated on Sunday Oct. 16 at 3 p.m., Sir Andrew will be on the podium again leading the TSO forces in
Best of Baroque
, an all-Bach program, with
Nora Shulman
flute,
Sarah Jeffrey
oboe, and concertmaster
Jonathan Crow
on the violin. The program includes the
Brandenburg Concerto No. 5
and
Concerto for Oboe and Violin BWV 1060
.
http://tso.ca/Home.aspx
The Canadian Opera Company's fall season continues in earnest this week, with its two productions of Iphigenia in Tauris and Rigoletto. This Thursday Oct. 13's performance of Rigoletto stars Canadian soprano Simone Osborne in the title role. Her Duke will be Mexican tenor sensation David Lomeli and American baritone Lester Lynch is Rigoletto. Additional Rigoletto performances are on Friday Oct. 14 and Sunday Oct. 16, both shows with the alternate cast of Quinn Kelsey, Ekaterina Sadovnikova and Dimitri Pittas. You'll have one more chance to hear American mezzo Susan Graham who wowed Toronto audiences in the title role of Iphigenia in Tauris on Wednesday, Oct 12 at 7:30 p.m. The last show of the run will star Canadian soprano Katherine Whyte in the title role. (Whyte sang a very impressive dress rehearsal when Graham was under the weather two weeks ago) The other principals are Canadian baritone Russell Braun (Orestes), Canadian tenor Joseph Kaiser (Pylades), and American bass-Toronto resident Mark Doss (Thoas).
Ekaterina Sadovnikova
who blew everyone away as Gilda will give a noon-hour recital, Russian Romances, with songs by Rimsky-Korsakov and Rachmaninoff, including the famous
Vocalise
– click on the link for full program
http://coc.ca/ecms.ashx/pdfs/concert111011.PDF
At the piano is
Christopher Mkorzewski.
Sadovnikova is a wonderful singer and this free concert is not to be missed. It takes place at the Richard Bradshaw Amphitheatre on Tuesday Oct. 11 at noon. This event unfortunately clashes with a
masterclass
given by the legendary American Verdi soprano
Aprile Millo
, at Walter Hall, Faculty of Music, University of Toronto. Millo in her prime had a voice that sounded remarkably like the great Renata Tebaldi. Throughout the 1980's, Millo was one of my very favourite singers. It's so sad that the two events are at the same time – If only I could clone myself!
http://www.music.utoronto.ca/home.htm
The other important free vocal concert this week is Serbian composer
Ana Sokolovic
's
Svadba-Wedding
, presented by
Queen of Puddings Music Theatre
under the co-direction of
Dairine Ni Mheadhra
and
John Hess
. This work recently premiered to rave reviews and now is your chance to hear/see it for free! The six women singers are, in alphabetical order,
Laura Albino, Shannon Mercer, Carla Huhtanen, Andrea Ludwig, Krisztina Szabo,
and
Jacqueline Woodley
. This show is on Wednesday Oct. 12, noon. Be sure to show up an hour early for a seat.
http://coc.ca/ecms.ashx/pdfs/concert111012.PDF
RCM's Koerner Hall
is very busy this week. On Friday Oct. 14 at 8 p.m., the
Gidon Kremer Trio
(Kremer on the violin, pianist
Andris Zlabys
and cellist
Giedre Dirvanauskaite
) presents a program celebrating the 80th birthday of composer
Sofia Gubaidulina
. On Sunday Oct. 16 2 p.m., Canadian pianist
Louis Lortie
, busy this week at Roy Thomson Hall, moves to Koerner Hall for a concert celebrating the 200th anniversary of Franz Liszt's birth, in an infrequently performed (and daunting)
Annees de pelerinage
(Years of Pilgrimage) S.160, S.161, S.163. There is a talk by
Dr. Alan Walker
on Liszt at 11:30 a.m. before the concert, free to ticket holders.
http://rcmusic.ca/