The Toronto Symphony Orchestra is presenting an evening called Arabian Nights, with the centerpiece being Rimsky-Korsakov's Scheherazade, based of course on a story from Thousand and One Nights. If memory serves, it was programmed not long ago with TSO concertmaster Jonathan Crow as the soloist. It's brought back now and will go on tour with the TSO to Florida later this season. Also on the program is Weber's Clarinet Concerto No.1 with the TSO long-time clarinetist Joaquin Valdepenas. Rounding out the evening is Canadian composer's John Estacio's Wondrous Light, which is the short, second movement of his work Borealis, inspired by the Aurora borealis he saw one night in Edmonton. The composes speaks about the genesis of this work in this short Youtube video clip – https://www.youtube.com/watch?v=0pOIfWuOcTE   John Estacio's musical idiom is tonal and accessible, likely why he's one of the most frequently performed Canadian composers today. His exciting piece, Frenergy, was recently programmed by the TSO, and of course in additional to orchestral works, he's well known for his operas Filumena and Frobisher. TSO Music Director Peter Oundjian is at the helm. November 18 and 19 at Roy Thomson Hall.
Canadian composer John Estacio
The current TSO season must be setting some sort of record in the amount of pop music programming. This fall alone, we've had the music of Frank Sinatra, followed by live soundtracks of Back to the Future and Psycho. Now we have James Bond: The Music!  By the way, this is merely an observation, not a criticism – if these concerts can get bums in the seats, all the power to the TSO. On the program are music from Goldfinger, Thunderball, Live and Let Die, Nobody Does it Better, and Skyfall.  On the podium is John Morris Russell, conductor of the Cincinnati Pops Orchestra. He was appointed after the passing of Erich Kunzel, who was a frequent guest conductor at the TSO. Also appearing are vocalists Capathia Jenkins and Ron Bohmer. Nov. 20 & 21 7:30 pm. http://tso.ca/
American mezzo Isabel Leonard (Photo: Jared Slater)
American mezzo Isabel Leonard thrilled Toronto audiences when she sang Sesto in La clemenza di Tito with the COC several seasons ago. It's great to have her back in town, this time under the auspices of the Women's Musical Club of Toronto.   WMCT's concerts are almost always at 1:30 pm. on a weekday. This time it's Nov. 19 1:30 pm at its usual venue of Walter Hall, Edward Johnson Building. Reflecting Ms. Leonard's dual North American and Latin American heritages – her mother is of Argentinean ancestry – her program consists of songs by Montsalvatge, de Falla,Charles Ives, Jennifer Higdon and others. I am unable to find the name of her pianist on the WMCT website. Update:  The original pianist, Vlad Iftinca, is unable to come due to European engagements. In his place is pianist John Arida. Also I have more details about her program. First half consists of songs by Sanjuan, de Falla, Granados, and Montsalvatge. Second half – works of William Schuman, Ernest Charles, John Alden Carpenter, Charles Ives, Richard Hageman, Ned Rorem, plus the de Falla song cycle Siet canciones populares espanolas.  https://www.wmct.on.ca/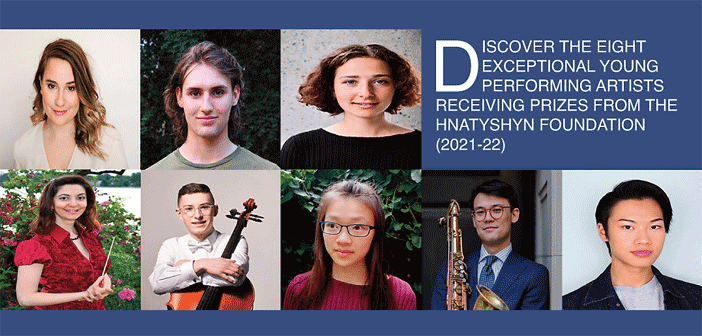 Canadian mezzo Lucia Cervoni (Photo: Tom Wolf)
Canadian Stage in association with Soundstreams is presenting the Canadian premiere of Philippe Boesmans' Julie. Premiered in 2005, it's based on the August Strindberg's play Miss Julie (1888). It was considered quite a sordid story in its day, but not so much now, in our shock-proof 21st century! This play has served as an attractive subject for opera composers. There have be two previous operatic creations – American Ned Rorem composed Miss Julie back in 1965, and British composer William Alwyn penned one in 1977. The title character is sung by Canadian mezzo-soprano Lucia Cervoni. A native of London, Ontario, the American-trained, Germany-based Cervoni has not sung in Toronto to the best of my knowledge, in fact this may be her Canadian debut. (If I find out anything, I will update this blog.)  Update:  In an interview Cervoni gave and posted on the Soundstreams website, she conforms that this run of Julie is indeed her Canadian debut. http://www.soundstreams.ca/Sound-Stories/November-2015/Q-A-Lucia-Cervoni  Playing the cad Jean who seduces Julie is baritone Clarence Frazer, a former member of the COC Ensemble Studio. Singing Jean's wife Christine is Canadian coloratura soprano Sharleen Joynt. Leslie Dala leads a chamber orchestra, in a production directed by Matthew Jocelyn. The libretto by Luc Bondy is originally in German, but it will be performed in an English translation. Eight performances (Nov. 17 to 29) at the Bluma Appel Theatre, St. Lawrence Centre. It's a 75 minute opera, performed without an intermission. This is an adventurous undertaking by Can Stage and Soundstreams, staging a challenging contemporary work. For those curious about the piece, go to Youtube for snippets of the music, and a commercial DVD of the Aix en Provence production is available. http://issuu.com/canadianstage/docs/julie_program_web
http://www.soundstreams.ca/Julie
For something different, there's the contemporary piece put on by Tapestry Opera,  Tap: Ex Metallurgy featuring "Members of Fucked Up." I have to admit I am ignorant when it comes to punk rock, so here's the intriguing description of this presentation taken directly from the Tapestry website –
"Punk and operatic virtuosity collide in Tapestry Opera's latest exploration of opera evolution. Members of the Polaris Prize-winning art-rock punk band FUCKED UP join two of Canada's most masterful and versatile opera singers, mezzo-soprano Krisztina Szabó and tenor David Pomeroy, for TAP:EX METALLURGY. This venture is the latest installment in TAP:EX, a production series committed to radically redefining the future of opera. Directed and conceived by Tapestry's Artistic Director Michael Hidetoshi Mori, the provocative series is now in its third year." 
Four performances, on Nov. 19, 20, and 21 at the Ernest Balmer Studio, 9 Trinity Street, in the Distillary District of downtown Toronto.  https://tapestryopera.com/tapex-metallurgy/
Bass-baritone Geoffrey Sirett
Finally,
Voicebox: Opera in Concert
is presenting
Prince Igor
by Alexander Borodin, his only opera, on Sunday, Nov. 22  2:30 pm at the
Jane Mallett Theatre
. This opera is rarely performed here in the west given its size and complexity. But if you are lucky enough to have seen it at the Met a couple of years ago, you can appreciate that it's an amazing and monumental work. OIC is doing it in Russian with English surtitles, and with piano accompaniment by
Narmina Afandiyeva. Robert Cooper
is the choral director. Bass-baritone
Geoffrey Sirett
sings the title role. Others in the cast include baritone
Andrey Andreychik
(Galitsky), tenor
Adam Fisher
(Prince Igor's son, Vladimir Igorevich), soprano
Natalya Matyusheva
(Igor's wife Yaroslavna), bass
Giles Tomkins
(Konchak), and mezzo
Deanna Pauletto
(his daughter Konchakovna). This opera requires massive choral forces, and it's over three hours long with one intermission. I imagine it will be performed slightly cut. Given it's most unlikely that Toronto will see a fully staged production of this opera any time soon, this is a good chance to catch it.  
http://www.operainconcert.com/PrinceIgor_syn.html