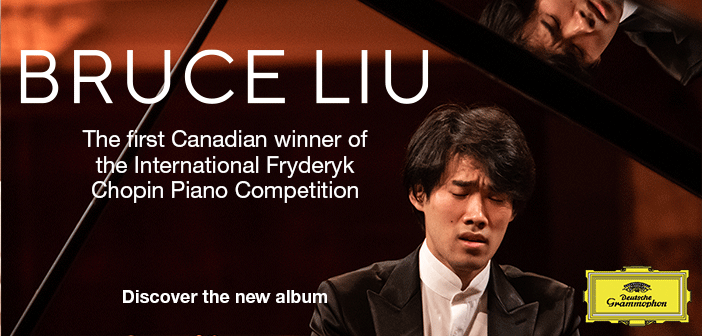 Esprit Orchestra gives the Finale concert of its 30th anniversary season (Photo: http://www.espritorchestra.com/index.html )
This being Easter and Passover Week, there are actually fewer "core" musical events, if you don't count the large number of Easter-associated concerts, made up mostly of Baroque and oratorio repertoires. The Toronto Symphony Orchestra, for example, is dark. However, there are still enough interesting events to keep music lovers occupied. One concert of note is the finale of the Esprit Orchestra's 30th anniversary season, on March 28 8 pm at Koerner Hall. This orchestra under the direction of Alex Pauk is a champion of new music in Canada. On the program will be pieces by Denis Gougeon, Erik Ross, Zosha di Castri, Marius Constant, and Jimi Hendrix. The Gougeon and Ross pieces are Esprit Commissions and World Premieres. The concert features Wallace Hallady on the saxophone and Ryan Scott on percussion. For more information, go to the Esprit website at http://www.espritorchestra.com/index.html or the Koerner Hall website at http://performance.rcmusic.ca/venues/koerner-hall
Composer Benjamin Britten
This being a special commemorative year for British composer Benjamin Britten, his music is liberally featured on many occasions. On Tuesday March 26 noon at the
Richard Bradshaw Amphitheatre, Four Seasons Centre
, artists from the
University of Toronto Faculty of Music
under the musical direction of
Steven Philcox
will present, as part of the noon hour Vocal Series,
Songs of Enchantment: A Britten Celebration
. Voice and Collaborative Piano students will celebrate the 100th anniversary of the birth of Britten with his songs. The complete recital program can be found at http://the-coc.s3.amazonaws.com/pdfs/concert130326.pdfound On Thursday noon, 14-year old
Tony Yike Yang
, one of a seemingly endless line of phenomenal piano wunderkinder, will get to strut his stuff in
Feux d'artifice
, a program of Beethoven, Chopin, Schubert and Ginastera. Yang is a winner of the Bosendorfer International Piano competition, as well as the RCM Piano Concerto Competition. Here is a sample of Yang's playing the Mozart piano concerto No. 20 available on Youtube http://www.youtube.com/watch?v=HSdda8zN2fI His program at RBA can be found at http://the-coc.s3.amazonaws.com/pdfs/concert130328.pdf
Composer Christos Hatzis (Photo: http://homes.chass.utoronto.ca/~chatzis/)
The music of U of T Composition faculty member Christos Hatzis will be performed by the Gryphon Trio and the Penderecki String Quartet, including works from Constantinople and String Quartet No. 2 (The Gathering). Also included on the program is the premiere of On a Whim by Laura Silberberg. Monday 7 pm at Walter Hall, Edward Johnson Building on the campus of University of Toronto. http://www.utoronto.ca/
Countertenor Daniel Taylor leads the U of T Schola Cantorum
Countertenor Daniel Taylor, now on the U of T music faculty since last fall, will be directing the U of T Schola Cantorum and Theatre of Early Music in Jesu meines lebens leben, a concert featuring works by Buxtehude, Nicolaus Bruhns, and Johann Kuhnau. The concert takes place Sunday at the Trinity College Chapel, 6 Hoskin Avenue at 7:30 pm.