Advertisement / Publicité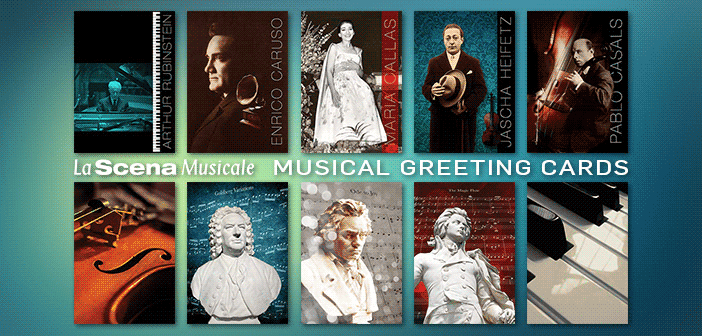 Given that this week is March Break, there are fewer musical happenings than usual. Typically the Toronto Symphony Orchestra is dark, perhaps to give the musicians some family time? The Canadian Opera Company is in rehearsals for its upcoming production of Carmen. That said, there are still a number of concerts well worth attending.
High on my list is a recital by the British pianist Paul Lewis.  Currently on a North American tour, Lewis is playing in Atlanta and Philadelphia before coming to Koerner Hall in Toronto on Sunday March 20th 3 p.m. On the program are works by Brahms, Schubert, and Liszt. Lewis first played in TO under the auspices of the Women's Musical Club of Toronto back in 2012. It's great to have him back in town again. Incidentally I recall reading a strange bit of news last summer, when Mr. Lewis had to cancel a concert after falling and suffering a hand injury dodging an attacking seagull! That shows you artists are human and freak accidents do happen. I wish Mr. Lewis a safe and uneventful – if well applauded – engagement in Toronto.  https://performance.rcmusic.ca/event/lewis2016
Another high profile artist in town is Chinese pianist Yundi, previously known as Yundi Li. He won the Chopin International Piano Competition back in 2000 at the age of 18, the youngest laureate ever. He has enjoyed a fabulous career since, with high profiles recording contracts with DG and EMI. Without going into details, it should be said that he has received very mixed reviews for his performances in the last couple of seasons. Why not go and hear him and decide for yourself if the criticisms are justified? I have to say he has always been an audience favourite here in Toronto. The pianist is currently on tour to promote his new Chopin CD. Saturday March 19th 8 p.m at Roy Thomson Hall.  On the program are the 24 Preludes and Ballades No. 1 to 4.  http://www.roythomson.com/eventdetail/Yundi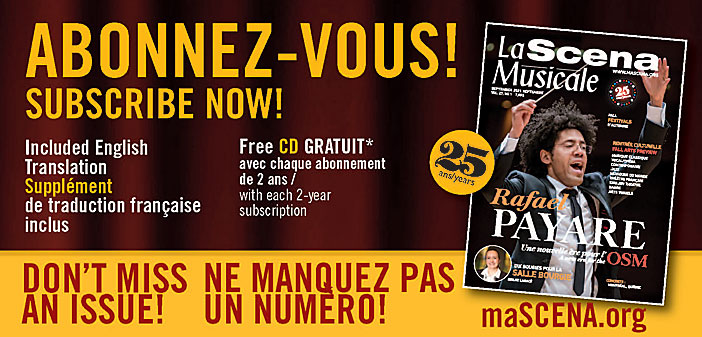 The Grammy Award winning Orpheus Chamber Orchestra is in town for a concert of Bach, Mozart, Beethoven and Ravel, plus the premiere of Meltzer's Vision Machine. The soloist in the Mozart Violin Concerto No. 3 is Pinchas Zukerman. Concert on Sunday March 20th 3 p.m.at Roy Thomson Hall. http://www.roythomson.com/eventdetail/OrpheusChamberOrchestra
The annual spring opera production by the Glenn Gould School of the Royal Conservatory of Music is Handel's Alcina. Quite a daunting piece for a school to be sure, but the Glenn Gould School has the voices to do it justice. Ivars Taurins conducts, and the stage director is the highly respected veteran Leon Major. Only two performances, on Wednesday March 16 and Friday March 18th 7:30 p.m. at Koerner Hall.  http://performance.rcmusic.ca/event/1516/spring_opera_1
Music Toronto is bringing to Toronto the French string quartet Quatuor Ebene in recital on Thursday March 17th at the Jane Mallett Theatre. On the program are works by Mozart, Debussy and Beethoven. Unfamiliar with this group, I went straight to Youtube and found a wealth of videos! This is first-rate playing – go and experience this marvelous quartet playing Beethoven – https://www.youtube.com/watch?v=yB556rRO0AE For details of the show, go to http://music-toronto.com/quartets/Ebene.htm
While the COC is dark this week, there are two interesting noon hour concerts at the Richard Bradshaw Amphitheatre. On Tuesday March 15th at noon, soprano/educator Kyra Millan returns for another one of her Opera Interactive sessions. This show is designed for young people during March break, although it's suitable for all ages, featuring opera arias and sing-along choruses. Participating will be (as yet unspecified) members of the COC Ensemble, plus pianist Christina Faye.
On Thursday March 17th noon at the RBA is Choral Journeys: Then and Now.  It features the Cawthra Park Chamber Choir under the direction of conductor Bob Anderson. The show explores various choral traditions and styles from the Renaissance to the 21st century. COC Ensemble tenor Charles Sy reunites with his high school alma mater in this performance.  Both shows are free, so be sure to show up an hour ahead to ensure a spot. http://www.coc.ca/PerformancesAndTickets/FreeConcertSeries/March.aspx
To commemorate the 400th anniversary of William Shakespeare, the Musicians in Ordinary  is presenting Shakespeare's Saints and Sinners, on March 19th 8 p.m. Heliconian Hall in Yorkville. Lutenist John Edwards and soprano Hallie Fishel will be presenting anthems, motets with strings by Gibbons, and songs by Campion and Dowland. There is going to be readings from Macbeth, Hamlet and Romeo and Juliette by Prof. David Klausner. http://www.musiciansinordinary.ca/concerts/