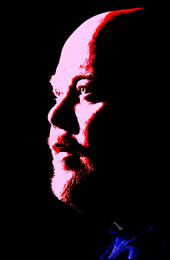 Richard Margison takes over the role of Florestan at the COC
Photo: Henry Grossman
(Courtesy of Moira Johnson Consulting)
By Joseph So
The Canadian Opera Company is in full swing this week, with performances of Fidelio and Rusalka at the Four Seasons Centre. The major news is the cast change on Feb. 12, when Canadian tenor Richard Margison takes over from Icelandic tenor Jon Ketilsson as Florestan. Readers may remember the eleventh hour withdrawal of American Jon Villars from the production. Fortunately the COC was able to secure the services of not one, but two Florestans, no mean feat as heldentenors sure don't grow on trees!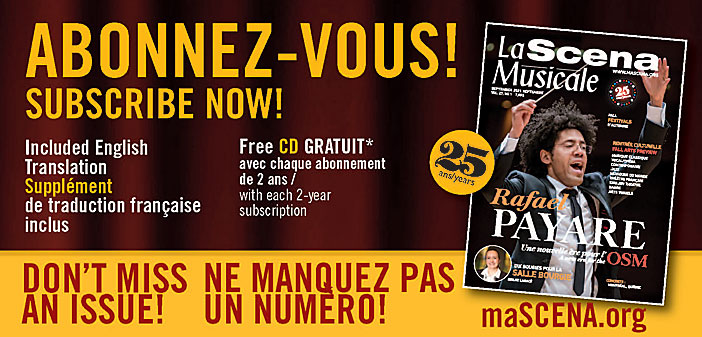 I attended the performance on Feb. 4. and found Mr. Ketilsson to be a fine Florestan, much better than his reviews on opening would indicate. Although the media is always invited to attend opening night, there is something to be said about attending a later performance, when all the first night jitters have subsided and any potential problem ironed out. It could not have been easy for Mr. Ketilsson to step in at the last minute and without adequate rehearsal. By Feb. 4, he had had three performances under his belt and was able to relax and sang up to his potential. His compact tenor has a pleasant timbre with a strong top register. Many tenors have come to grief in the final minutes of the Dungeon Aria with its impossibly high tessitura, but Mr. Ketilsson sang it very well. I find his Florestan altogether satisfying. On Feb. 12, Richard Margison takes over the role for five performances. The Canadian tenor has been branching out into the Germanic repertoire in recent years, in roles such as Bacchus, Aegisth and Florestan, the latter he sang to critical and audience acclaim at the Vancouver Opera. He has not sung at the COC for some years now, so it is good to have him back. This will be his Four Seasons Centre debut.
Although not exclusively a Toronto event, a highlight this week is the Met in HD showing of Lucia di Lammermoor on Saturday Feb. 7, with Anna Netrebko and Rolando Villazon. It was announced two days ago that the wildly popular Mexican tenor Villazon has cancelled due to illness – best laid plans of mice and men, as they say! This comes as a blow to his legions of fans, but perhaps it was not totally unexpected. On opening night last week, Villazon ran into heavy weather, sounding strained and cracking on several occasions. The audience was in shock when Villazon came to a complete stop during the ensemble before the Mad Scene. The conductor halted the orchestra and there were several seconds of tense silence, until Villazon cleared his throat and resumed. Clearly he was not in good voice, and Peter Gelb came out at the intermission to make an announcement. Villazon regrouped and finished the performance without incident. He was replaced in the second performance by Italian tenor Giuseppe Filanoti. On the telecast, it will be Polish tenor Piotr Beczala. I saw Beczala as Werther last July in Munich, and he will be a worthy replacement. He has an ingratiating voice and looks fine onstage, but without the same measure of energy and magnetism as Villazon. So don't expect the high voltage charisma a la Villazon, nor the special chemistry between Villazon and Netrebko tomorrow. And let's hope the setback of the beloved Mexican tenor is only temporary.