Advertisement / Publicité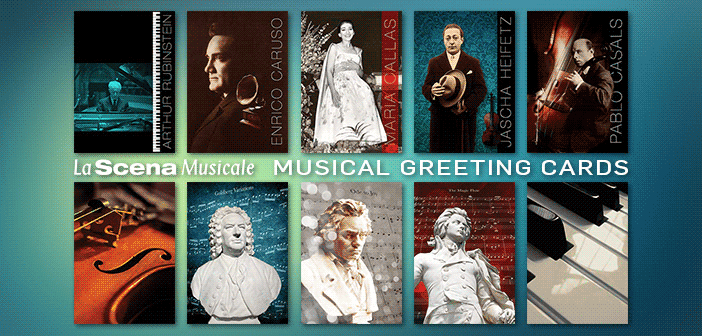 The big news for Toronto opera fans this week is the opening of the second production of the Canadian Opera Company's winter season, Marriage of Figaro.  We are getting the 2006 Salzburg production staged at the time to celebrate Mozart's 250th anniversary. Directed by Claus Guth, this intriguing re-imagining of the Mozart opera downplays the comedic elements. Instead, the austere set and Guth's dark vision give this piece an Ingmar Bergman feel. I've only seen part of a working rehearsal, and the final dress is happening Monday evening. There is however a 2006 commercial DVD starring a luminous Anna Netrebko as Susanna that's well worth watching. The COC has assembled a very fine cast, led by Austrian bass-baritone Josef Wagner in the title role. I've interviewed Mr. Wagner for an article which will appear very soon in Musical Toronto,
Austrian bass-baritone Josef Wagner (Photo: Joseph So)
Opposite him as Susanna is Canadian soprano Jane Archibald. Erin Wall and Russell Braun play the upstairs couple. The rest of the stellar cast include Emily Fons (Cherubino), Helene Schneiderman (Marcellina), Robert Pomakov (Bartolo), Michael Colvin (Basilio), Sasha Djihanian (Barbarina), and Doug McNaughton (Antonio). COC Music Director Johannes Debus is doing the superhuman assignment of conducting both Siegfried and Marriage of Figaro. He's probably spending more time at the opera house than at home! It opens on Feb. 4th 7:30 p.m. at the Four Seasons Centre, with the second performance a Sunday matinee at 2 p.m. http://www.coc.ca/PerformancesAndTickets/1516Season/TheMarriageofFigaro.aspx
Meanwhile, the critically acclaimed Siegfried continues with performances on Feb. 2 and 5, both at 6:30 p.m. This revival is receiving uniformly rave reviews – a show not to be missed! In addition, there are three noon hour recitals this week at the Richard Bradshaw Amphitheatre. The one that caught my eye features the Gryphon Trio (violinist Annalee Patipatanakoon, cellist Roman Borys, and pianist Jamie Parker) with guest soloist bass Robert Pomakov. The interesting program, Classics Reimagined, juxtaposes Mozart with Heather Schmidt's Lunar Reflections. I confess I am not familiar with the Schmidt work, and the program has no annotation. Concert on Tuesday Feb. 2 noon at the Richard Bradshaw Amphitheatre.  The program details can be found at http://files.coc.ca/pdfs/concert160202.pdf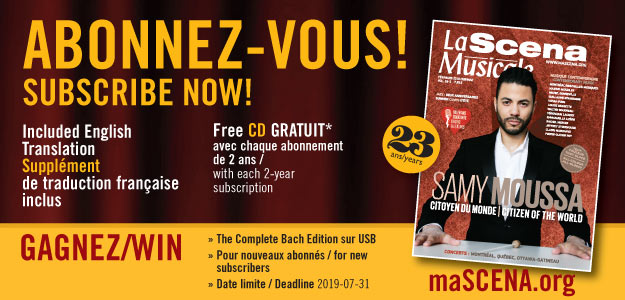 The Gryphon Trio (Photo: John Beebe)
If you can't make the Gryphon Trio's noon hour concert at the opera house, they are also performing on Monday Feb. 1st 7:30 p.m. at Walter Hall in the basement of the Edward Johnson Building on the campus of University of Toronto, as part of the New Music Festival. On the program are pieces by students of Allan Gordon Bell, including Candle Ice by Carmen Braden, Lunar Reflections by Heather Schmidt, In a World of Distance and Motion by Kelly Marie Murphy, and a new work by Vincent Ho. The Schmidt work is performed without the Mozart pairing. http://www.rcmusic.ca/event/u-t-music-presentsbrgryphon-trio-new-music-festival
The Toronto Symphony Orchestra is relatively quiet this week with only one event, Science @ the Symphony. The TSO and the Ontario Science Centre join forces "to present an exploration of sound, technology, space and mind-blowing science experiments."  It's part of TSO's Young People's Concert Series. Evan Mitchell conducts. Two performances on Feb. 6th 2 p.m. and 4 p.m. For details, go to http://tso.ca/en-ca/concerts-and-tickets/2015-2016-Season/EventDetails/Science-at-the-Symphony.aspx


Conductor Bruno Weil makes a welcome return to the Tafelmusik Baroque Orchestra and Chamber Choir to conduct Beethoven's Ninth Symphony.  This ambitious project is selling very well – 95% according to the Tafelmusik website. Soloists are soprano Ruby Hughes, mezzo Mary Ellen Nesi, tenor Colin Balzer and bass-baritone Simon Tischler. There is currently a crowd-funding campaign going on to raise money for the recording of the Beethoven 9th drawn from this series of performances. To participate, go to  https://fwyc.ca/campaigns/fund-9th  The first half of the program features the Tafelmusik Chamber Choir in Rheinberger's Abendlied, Brahms' Warum ist das Licht gegeben, and Valediction, a new Tafelmusik commision, directed by Ivars Taurins. Four performances, on Feb. 4, 5, 6 and 7 at Koerner Hall.  Times vary, with the Sunday matinee already sold out. Go to Tafelmusik website for details. http://www.tafelmusik.org/concert-calendar/concert/beethoven-9th-symphony
Pianist/composer Adam Sherkin
Pianist and composer
Adam Sherkin
is giving a free noon hour concert on Feb. 4th at the
Lower Bluma Lobby of the St. Lawrence Centre
, in partnership with
Steinway Piano Gallery
. Sherkin is not only a fine pianist, he's known for his very thoughtful and intriguing programming. This one focuses on music that the young Liszt composed on a trip through Switzerland, Italy and Austria in the 1830's. A decade later, the composer revised these pieces and published it as the
Annees de pelerinage: Premiere annee
. In this recital, Sherkin pairs it with his own composition,
German Promises
of 2011.  
http://adamsherkin.com/?page_id=830
Music Toronto is presenting the Toronto-based Annex Quartet in a recital on Thursday Feb. 4 8 p.m. at the Jane Mallett Theatre. On the program are works by Mendelssohn, Janacek and R. Murray Schafer. http://music-toronto.com/discovery/Annex.htm
Tenor Colin Ainsworth
On Sunday Feb. 7 2:30 p.m. at the Jane Mallett Theatre, Opera in Concert, otherwise known as Voice Box, is presenting a rarity, Salieri's Falstaff. Sung in Italian with English surtitles. Larry Beckwith conducts the Aradia Ensemble, with featured soloists tenor Colin Ainsworth (Ford), Allison Angelo (Mistress Ford) and Dion Mazerolle (Sir John Falstaff). Unlike the Verdi piece, there are two characters called Slender (Justin Welsh) and Mistress Slender (Michele Bogdanowicz)! Details at –  http://www.operainconcert.com/Falstaff.html