Advertisement / Publicité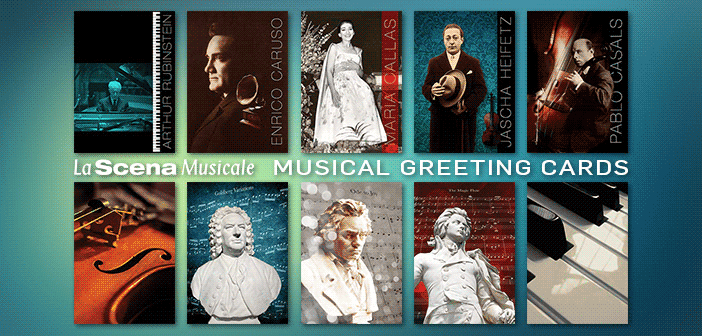 Tenor Lawrence Wiliford (photo: Malcolm Taylor)
Singing From the Heart: Lawrence Wiliford
Tenor Wiliford and pianist Steven Philcox spearhead Canadian Art Song Project
by Joseph K. So
For voice lovers, one of the most significant developments this winter is the launching of the Canadian Art Song Project CASP). This initiative is spearheaded by tenor Lawrence Wiliford and pianist Steven Philcox, two very well known artists in the Canadian musical community. Wiliford is a former member of the COC Ensemble Studio and has since gone on to a highly regarded career in opera, oratorio and the recital stage. His sweet, clear, plangent lyric tenor is ideal in Mozart and the baroque repertoire, as well as on the recital stage. Wiliford also supplied the voice for Pierre Elliot Trudeau in
Mulroney, The Opera
, a very funny take on the life and career of the former Prime Minister. Steven Philcox is a collaborative pianist who has worked at the Canadian Opera Company and is now Assistant Professor in collaborative piano at the University of Toronto Faculty of Music.
In the mission statement of CASP, its aim is to
"
foster the creation and performance of Canadian art song repertoire by commissioning Canadian composers to write for Canadian singers; to facilitate a collaborative process between the composer and the performer; and to promote artistic excellence and the Canadian experience in the living art song." As a lover of classical music and voice in particular, I feel that this initiative cannot come at a more crucial time. Canadians haven't fully recovered from the last recession, and attendance at concerts has dropped the last couple of years. The song recital is particularly hard hit. With a few exceptions , great artists engaged to appear in the Roy Thomson Hall International Vocal Series played to half empty houses, leading to the demise of this august recital series last season. Its modest replacement, Canadian Voices, is designed to feature young Canadian singers at the threshold of major careers. This series was moved to the more intimate Glenn Gould Studio, but attendance has so far been disappointing. At a recent tribute to retiring CBC Classical Music Producer Neil Crory at the Arts and Letters Club, Crory expressed trepidation about the future of the art song.
Sadly, all signs point to a contraction of the visibility of art song in Canada, so an initiative to revitalize this important genre is to be applauded. Their project is not just to foster the love of art songs, but also promote the compositions of Canadian art songs. I was hoping to interview Wiliford and Philcox for this article, but both of them were busy with out of town engagements etc. We finally did it by email, through a series of questions I sent to Wiliford. What I got back were very thoughtful and intelligent answers which I am happy to post below:
LSM: What attracts you to the art song genre?
LW: I believe that art song is the most intimate form of musical story telling. As a singing artist, communication through text is what connects me to my audience. Making beautiful sounds is of course important, but if I am only concerned with making beautiful sound and not communicating text then I am just an instrument. I also think that the basis of vocal repertoire – Concert, Opera, etc – is song. If an artist loses a connection to singing songs how can they sing symphonic vocal works, sacred works with chorus or opera arias?
LSM:
Can you tell us a bit about your first exposure to the art song?
LW: My first in depth exposure to art song goes back to my undergraduate education at St. Olaf College in Minnesota. While pursuing my music degree I neglected opera entirely and focused on Oratorio and song repertoire because I was drawn to the texts. Britten, Finzi, and Vaughn Williams were my favourite English song composers with Schubert, Mozart and Faure expanding my interests into the German and French repertoire. Since St. Olaf has strong Norwegian Lutheran roots many Scandinavian composers were also often represented on student recitals, especially the songs of Grieg.


LSM: Can you tell our readers why you've taken on this initiative of CASP?
LW: I became interested in the Canadian song repertoire for a number of reasons. As I mentioned, I did my undergraduate degree in the States and am an American by birth (I very happily am a Canadian now and have been since 2009). In the States every vocal student works on American song and American composers are as well known as European composers – if not more so.
This is not the case in Canada – at least in my experience. I have been to a number of concerts of world class Canadian singers at Roy Thompson and Koerner Halls and have never heard them perform Canadian song. They sing American, English, French and German – which all singers should, but why not sing music from their own country? What is it about the song repertoire that has been written in Canada that causes our most prolific singers not to perform Canadian works – because they used to. Maureen Forester, Jon Vickers and others performed song by Canadian composers that were written for them to sing. This also has implications in the new vocal works that are written on larger scales. Composers and singers don't seem to have strong collaborative relationships in Canada and that has an effect on new compositions.
I realized that a couple of things needed to be addressed in Canada to reestablish the conditions for art song to be a viable contemporary art form. I came to believe that we need an organizational advocate for Canadian song. Something that can facilitate collaborative relationships between composers and singers so a composer can learn what the
passaggio
is and the singers don't look at a vocal line and say "Do you REALLY want this word sung on that note?". An organizational advocate that can help ensure that commissions for a solo voice and piano have an audience and will be heard on more than one recital program. An organizational advocate that will help ensure that funding can be secured for new art song commissions. An organizational advocate that will encourage students of music to become more familiar with the repertoire of their own country so that Canadian Content isn't a novelty in a recital program. An organizational advocate that believes Canadian art song should be recorded and documented so that generations of Canadians can hear the works of their own composers. We started CASP to be this advocate and build relationships between established singers, composers and writers so this most intimate of vocal art forms has relevance and an opportunity to flourish again in Canada.
LSM: From reading the mission statement and the prospectus, it seems that your focus is on commissioning new works. Does that mean your concerts won't feature existing Canadian art songs?
LW:
In my opinion, the most important aspect of CASP's mission is to focus on commissioning new works because if song is going to continue to be a relevant and living art form in Canada, works need to be created with contemporary singers and audiences in mind. Our first concert, which takes place on March 6
th
, features two existing cycles (Srul Irving Glick's
Two Landscapes
and David Passmore's
Seven Dark Lady Sonnets
) and a new commission by Composer Brian Harman and writer David Brock entitled
Sewing the Earthworm
. There is a great deal of quality repertoire that already exists but more often it lives on library shelves and not in recital halls. Much of this repertoire has also not been recorded, documented or listed on a comprehensive database. It is an ambitious goal, but we hope to tackle all of these issues in the future.
LSM:
Does CASP hope to evolve into something like The Art of Song at Wigmore Hall? With concerts, workshops (for singers as well as audiences) and maybe even competitions in the future?
LW: There are similarities between Canadian Art Song Project and Graham Johnson's TheSongwriters' Almanac and the Wigmore Hall series. We are interested in beginning our own series at some point, but we are also very interested in co-produced concerts with established organizations and solo artists. We would also like to establish a songwriting competition for emerging composers at some point. We are excited to see where the future takes us!
LSM: It's sometimes said that the art of the song is in decline. Song recitals are notoriously a tough sell. Do you agree? If so, why do you think that is?
LW: It is true that many people say that art song is in decline, though I am not one of them. I guess this is said because it is hard to sell a large hall for recitals even with big name singers. But song is an intimate art, not a grand spectacle. Art song is about connecting with the audience and storytelling. It is terribly difficult to connect like that in 2000 seat halls. I think song recitals are returning to their roots – salons and smaller venues. Of course the difficulty is in the financial part. One has to string together several concerts to make this model work and the amount of time it takes for artists to prepare a recital is significantly more than other types of performance and it is the most exposed. So the stakes are high for an artist to put on a recital, but the rewards are great for both artist and audience.
LSM: From what I can tell in your prospectus, your focus is on English Canadian art songs. Do you foresee involving French Canadian composers and commissions in the future?
LW:
Yes, so far the works on our program are in English, but this isn't because we don't want to pursue French language repertoire. CASP is based in Toronto and Toronto is primarily an English speaking culture. In order to make art song work our audience MUST understand the text and engage with the singer immediately. This is why we have so far pursued the English rep. However, We have plans to pursue French and aboriginal language and culture in the future. It should be noted that our first CASP commission is from Montréal composer Brian Harman. We want CASP to be a Canadian institution, not just representing Toronto.
******************************
Here is a summary of the current and upcoming activities of the Canadian Art Song Project:
Canadian Art Song Project was formed to promote its mission through:
Commissioning new works by Canadian composers for Canadian singers
Educate students, performers composers and audiences through workshops master classes lectures and performances
Producing concerts and recitals that highlight works by Canadian composers
Promoting the Canadian song repertoire through performance and publication
Collaborate with other organizations that advocate for art song and recital repertoire
Recent Commissions:
2012: Sewing the Earthworm for Soprano and Piano by Brian Harman, text by David Brock.
2013: TBA for Tenor and Piano by Norbert Palej.
2014: TBA for Baritone and Piano by James Rolfe, text by Andre Alexis.
Performances:
March 6th 2012, A Celebration of Canadian Art Song, Richard Bradshaw Amphitheatre
Carla Huhtanen, Soprano
Krisztina Szabó, Mezzo
Lawrence Wiliford, Tenor
Steven Philcox & Christopher Mokrzewski, Piano
Spring 2013, A Celebration of Canadian Art Song, Richard Bradshaw Amphitheatre
Shannon Mercer, Soprano
Peter McGillivray, Baritone
Lawrence Wiliford, Tenor
Liz Upchurch & Steven Philcox, Piano
Future goals:
Produce a multiple concert season of Canadian song repertoire featuring established artists.
Make available a searchable web database of Canadian song repertoire and provide recordings of this repertoire.
Produce commercial recordings of Canadian song repertoire featuring established artists.
Current Government and Institutional support:
Toronto Arts Council, Institute for Canadian Music, & Canadian Opera Company