Advertisement / Publicité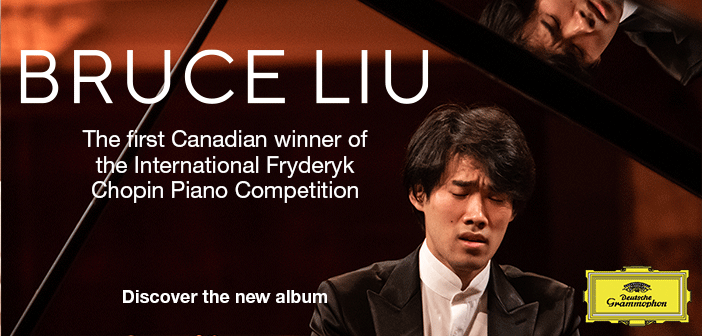 Vive l'amour!
COC Ensemble Studio / OdeM Atelier lyrique Joint Valentine Day Concert
Richard Bradshaw Amphitheatre, 12 p.m.
Feb. 14th 2013
by Joseph So
Questa o quella (Rigoletto) Jean-Michel Richer, tenor
O luce di quest'anima (Linda di Chamounix) Frederique Drolet, soprano
Porgi amor (Nozze) Karine Boucher, soprano
Voi che sapete (Nozze) Rihab Chaieb, mezzo
Sull'aria (Nozze) Karine Boucher, soprano; Sasha Djihanian, soprano
Deh viene non tardar (Nozze) Sasha Djihanian, soprano
Donne mie, la fate a tanti (Cosi) Cameron McPhail, baritone
Ah! leve-toi soleil (Romeo et Juliette) Jean-Michel Richer, tenor
Flower Duet (Lakme) Frederique Drolet, soprano; Rihab Chaieb, mezzo
O Mimi, tu piu non torni (Boheme) Jean-Michel Richer, tenor; Cam McPhail, baritone
Marietta's Lied (Die tote Stadt) Karine Boucher, soprano
Je suis Titania (Mignon) Frederique Drolet, soprano
Lippen Schweigen (Die lustige Witwe) Sasha Djihanian, soprano; Jean-Michel Richer, tenor
Timothy Cheung / Jennifer Szeto, piano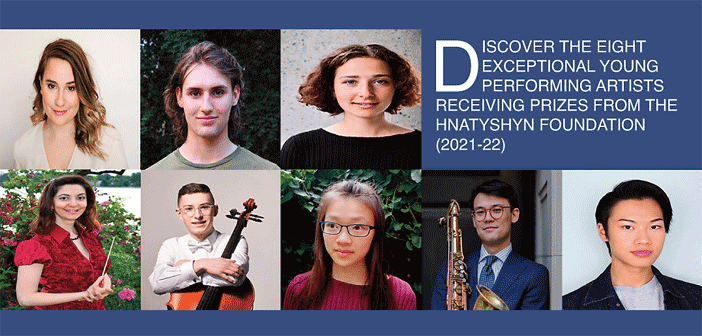 (l. to r.) Jennifer Szeto, Timothy Cheung, Cameron McPhail, Rihab Chaieb, Sasha Djihanian, Jean-Michel Richer, Karine Boucher, Frederique Drolet (photo: Karen Reeves)
For voice fans, an eagerly anticipated annual event is the joint recital given by the young artists of the Canadian Opera Company Ensemble Studio and the Opera de Montreal's Atelier lyrique. Thanks to the collaboration between the two opera companies, the artists from the OdeM were in town for a week of classes and coaching. This concert was the end result, a showcase for both the visitors and our Ensemble artists. What we heard was a well designed and attractive program, substantial in content for a 60 minute recital. Given operas are mostly (or so it seems!) about love in all its guises, what's more appropriate than a few arias and duets to celebrate Valentine's Day? A total of six singers and two pianists entertained the packed Amphitheatre with their art. They are all well schooled, with attractive voices and stage presence; all are either the finished product ready to step on any stage or well on their way. Pianists Timothy Cheung and Jennifer Szeto, also members of the Ensemble, did a nice job with the diverse repertoire.
Tenor Jean-Michel Richer in Questa o quella (Photo: Karen Reeves)
There was quite a lot of fine singing. Kicking off the proceedings was OdeM tenor Jean-Michel Richer, in his second year at the Atelier lyrique. He told the audience that he recently made the transition from baritone. Well, he could have fooled me, as the voice was that of a true tenor, without any trace of baritonal timbre. With four pieces, he was well represented in this one-hour concert. His "Questa o quella" was sung with attractive, buoyant tone and not backing off any of the high notes. He returned with an impressive "Ah! leve-toi soleil" showing off his pliant and beautiful lyric tenor, complete with a nice mezza voce. He's clearly a Des Grieux in the making. He teamed up with COC baritone Cameron McPhail in a lively rendition of the Rodolfo-Marcello duet from Act 4 La boheme. Possessing a robust, virile baritone and great stage presence, McPhail would make an excellent Marcello.
Mezzo Rihab Chaieb entertains the audience as the love-lorn teenager in Voi che sapete (Photo: Karen Reeves)
To my ears, soprano Frederique Drolet is a "soubrette on steroids" – a very light lyric with excellent flexibility, and judging by her "O luce quest-anima" from
Linda di Chamounix
. she's also fearless. She sang the daunting aria with bright tone and fine agility, a couple of glitches in the very treacherous cabaletta notwithstanding. She returned and did beautifully in the Lakme duet with COC mezzo Rihab Chaieb. Drolet's last selection was another high soprano aria, "Je suis Titania" from Mignon, sung with sparkling tone, nice trills and a winning stage presence, a few tiny glitches aside.
Of the COC Ensemble women past and present, I count Chaieb to be among the best actors, and she continues to develop. Her Sesto is no cardboard figure but a young man of flesh and blood – I was moved by her in the Ensemble performance. Here, her voice, a high mezzo, blended well with the high soprano of Drolet. As Cherubino in "Voi che sapete," besides singing with youthful tone, Chaieb was perfect as the love-lorn teenager.
Baritone Cameron McPhail (Photo: Karen Reeves)
Hanna (Sasha Djihanian) and Danilo (Jean-Michel Richer) hamming it up in Die lustige Witwe (Photo: Karen Reeves)
Continuing with the Nozze theme, Karine Boucher and Sasha Djihanian offered the lovely Letter Duet. With two sopranos, their timbres are quite similar, and they blended beautifully. Boucher has a full-lyric soprano of attractive quality. Given that "Porgi amor" opens Act 1 scene 2 and the soprano has to launch into this cold without the benefit of recitativo, it's not an easy piece to get right. On this occasion Boucher had some fleeting pitch issues, but the lovely quality of her voice came through. Later she also sang the famous Marietta's Lied from Die tote Stadt. Her beautiful timbre is right in this ethereal aria, although one would wish more colours, espe
cially a high pianissimo. The concert ended with the "Lippen schweigen" from Die lustige Witwe (sung in English!), with Sasha Djihanian (Hanna) and Jean-Michel Boucher (a tenor Danilo) at their schmaltzy best. They had great chemistry together and captivated the audience. The other artists joined them as the "chorus." It was a sweet ending to a beautiful Valentine concert.