Advertisement / Publicité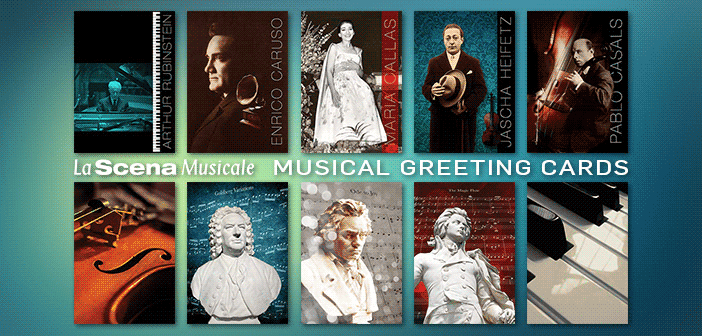 Letters from Munich I : Pavol Breslik Liederabend, Yannick Nezet-Seguin and the Bavarian Radio Symphony Orchestra, Falstaff
~ Joseph So
A great joy of my summer music travels is the annual trip to Munich, that mecca of classical music and opera. Having been to other centers such as Salzburg, Bayreuth, and Aix-en-Provence, it is Munich that beckons every July. The starry lineup is particularly bright this summer. In a matter of a week in late June/early July, one could catch Munich natives Jonas Kaufmann and Anja Harteros in their first-ever Il Trovatore at the Bavarian State Opera, a Robert Carsen Ariadne auf Naxos with Dutch diva Eva Maria Westbroek, Italian dynamite coloratura Daniela Fally, and brilliant American tenor Brandon Jovanovich. And it is not limited to Bavarian State Opera – just a few days ago the great Maltese tenor Joseph Calleja and German coloratura Diana Damrau were in a Gasteig Lucia di Lammermoor, in concert form conducted by veteran Jesus Lopez-Cobos. A friend who arrived a few days earlier caught a bel canto aria concert with Russian coloratura Olga Peretyatko, who was a lovely Nightingale in Stravinsky's double bill for the Canadian Opera Company three seasons ago. And one mustn't forget the huge array of outdoor concerts, including Canadian superstar conductor Yannick Nezet-Seguin leading the Bavarian Radio Symphony Orchestra and soloists Rolando Villazon and Thomas Hampson in a concert of Wagner, Verdi and Massenet. If only one could clone oneself in order to attend every event!
My Munich sojourn started with two concerts in a single evening. It began with Slovak tenor Pavol Breslik's Liederabend at the Prinzregententheater. Die Schoene Mullerin is a young man's cycle – it takes the fresh sound of youth and an ardently expressive voice to make it convincing for the audience. Looking ruggedly handsome with a five o'clock shadow and a very stylish form-fitting concert attire, Breslik used his sweet, soft-grained tenor as convincingly as one is likely to hear in this cycle. A versatile singer although best known for his Mozart, Breslik began somewhat tentatively, with the first song sung at breakneck speed, possibly due to nerves. It was so fast that even his pianist Amir Katz played without the requisite clarity. But Breslik soon relaxed and gave an engaging performance of the great Schubert cycle. There were a few unexpected pauses, when the singer went off stage to get water, mopped his brow etc. In fact he was sweating profusely throughout the concert, his shirt drenched at the end (see attached photo). Still his concentration was admirable, with no memory lapses over a long 20-song cycle that lasted about an hour. The mezza voce that wasn't there in the beginning started to appear after about 10 minutes, and his sincerity and attention to textual nuance were much in evidence. Katz proved to be a wonderfully sympathetic colleague and offered solid support for the singer. The tumultuous ovation at the end seemed to have caught the singer by surprise, as he looked touched, perhaps even shocked, at one point covering his face with his hands. He was brought back again and again. Given that a cycle like Die schone Mullerin or Winterreise areis such a big sing that there is never any encore. Well, Mr. Breslik proved me wrong. He sang a gorgeous Dies Bildnis, Tamino's aria from Die Zauberfloete – perhaps one would have preferred a bit more head voice in the high register, but this is mere quibble. The enthusiastic response from the audience continued unabated, and Breslik decided to give a second encore, a short aria by a Slovakian composer, the name I unfortunately didn't catch. More ovations followed and the audience went home happy.
(l. to r.) Pavol Breslik and Amir Katz at the end of a Liederabend (Photo: Pierre Couture)
Rolando Villazon sharing a lighter moment with Thomas Hampson and Yannick Nezet-Seguin after the Carlo-Rodrigo duet (Photo: Joseph So)
My evening wasn't finished yet. As the Prinzregententheater is just three subway stops from the Odeonsplatz, I rushed to the open air venue and caught the last hour of the dress rehearsal of the concert with Canadian conductor Yannick Nezet-Seguin leading the BRSO forces and tenor Rolando Villazon and baritone Thomas Hampson in a concert of Wagner, Verdi and Massenet. Since seeing his Rodolfo at the New York City Opera La boheme a dozen years ago, Villazon was my favourite tenor. I love him for his timbre that recalls a young Domingo, and for his unbridled joy of music-making. From 2008 to 2011, Villazon encountered a couple of vocal setbacks that resulted in surgery to remove a cyst on one of his vocal cord, surely a frightening episode in a singer's life. The last two and a half years, a shift in repertoire away from some of the heavy roles he was singing meant he has for the large part recovered. It's great to hear him sing again. Given this is a Verdi concert, he sang the Don Carlo-Rodrigo duet, which has always been a bit too heavy for his lyric tenor. He threw caution to the wind and gave his all in the duet with Hampson, another local favourite. And the American baritone was in great voice. Villazon also sang O Souverain from Massenet's Le Cid, and Hampson sang Wolfram's aria from Tannhauser, a true "calling card" piece for a lyric baritone. I caught the encore, Va, pensiero, from Verdi's Nabucco, with the marvelous BRSO chorus. Unfortunately I couldn't attend the actual performance because of Falstaff the next evening, but the dress was compensation enough – especially when it's free! Here is a photo of the maestro coaxing lovely sounds from the chorus during 'Va, pensiero.' This photo was taken off the huge projection TV on the side of the stage – look at that priceless expression, talk about "feeling the music"!
Yannick Nezet-Seguin (Photo: Joseph So)
Rolando Villazon in a heart-on-sleeve moment (Photo: Joseph So)
Thomas Hampson in the company of Lions (Photo: Joseph So)
This being a Verdi centennial year, many companies are rushing to present his operas, with Falstaff being at or near the top of choices. Especially if an opera house manages to snare the greatest Falstaff of our day, the Italian buffo Ambrogio Maestri. I do agree that American John Del Carlo is a great Knight as well, but I think for most European companies, Maestri has the edge. And he did not disappoint, singing with a robust and beautiful baritone, more so than one normally expect from a buffo singer. His top is absolutely glorious, and he acted the role to the hilt – no wonder he is the most celebrated Falstaff today. This revival also benefited from several other big names. Of main interest to me was Polish contralto Ewa Podles. She was a favourite of the COC's Richard Bradshaw, and Toronto audiences got to hear her in some of her greatest roles, Giulio Cesare, Tancredi, Klytemnestra (Elektra), Jocasta (Oedipus Rex) are a few of them. She has not been back to Toronto since Bradshaw's untimely passing in 2007, so it was great to have the opportunity to hear her again, in one of her signature roles of Dame Quickly. Time has taken away a bit of her volume, but she is still formidable, especially her huge lower register, and she can still summon her powerful top when necessary. She is also a very funny Dame Quickly – this role is tailor-made for her. Also fabulous was the Nannetta of Elena Tsallagova, an audience favourite here in Munich. She looked enchanting on stage and sang with crystalline tones. Partnering her is tenor Javier Camarena, who may not be the most romantic looking Fenton but he made up for it with his wonderful tenore di grazia. Also very enjoyable was the Alice of French soprano Veronique Gens. Saw her last year as Donna Elvira, but I must say that Alice is more her role. She was in excellent voice and her high C – held for its full time value – at the end of the Finale was the best I've heard from her.
The inimitable Falstaff of Ambrogio Maestri, flanked by the lovelies – Elena Tsallagova (Nannetta) and Veronique Gens (Alice) (Photo: Joseph So)
As Regieoper productions go, this one is very mild, with nothing really controversial. A rotating disc dominates the stage, surrounded by an enveloping curtain. This sort of non-descript set could be used for just about anything, from Tristan to 21st century opera. I have to admit I found it somewhat boring. And the men are wearing kilts, in Shakespeare's Merry Wives of Windsor? Huh? Did the costume designer Gottfried Pilz do any research? In my view, the use of a curtain, with zero projections and devoid of anything of interest, seems a bit of a cop-out. At least do something interesting with it! However, at the final scene, when the curtain was drawn, the set became magical and the production was lifted to an altogether higher plane. Beautiful costumes – loved the shimmering costume of Alice in this final scene. All in all, it was enjoyable, despite flaws in the production.
My next installment of Letters from Munich in a few days will include Ariadne auf Naxos and Il Trovatore.
Ewa Podles (Dame Quickly), Javier Camarena (Fenton) and Elena Tsallagova (Nannetta) (Photo: Joseph So)