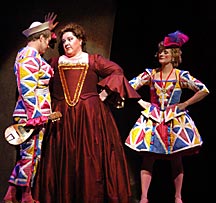 The saying "Have voice, will sing" could not be truer in the present Canadian opera scene. Over the last four years, at least seven new semi-professional opera companies have risen from grass roots in Toronto, Montreal and Calgary, presenting young singers and a fresh take on opera performance. What's more remarkable is that these companies are founded and run by young musicians and singers, giving experience to a new generation of performers.
The idea for Toronto's Opera by Request came about in 2007, when two singers, accompanied by veteran vocal coach and pianist William Shookhoff in a recital of excerpts from Verdi's La Traviata, told him they wished they could perform the entire opera. That first performance took place March 3, 2007, as an opera in concert, which in itself is nothing new. However, six and a half years, 65 operas and 150 singers later, the formula remains the same: singers get together and choose their own opera and cast other singers for the performance. Some opera choices have raised eyebrows, such as a recent Walküre.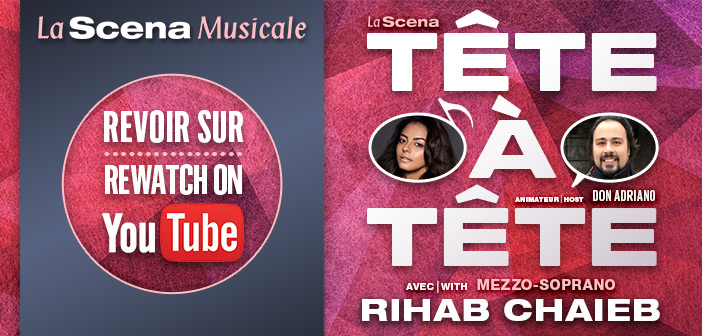 Shookhoof's idea of "providing opportunities for singers to develop repertoire and audiences to see both familiar and unusual works at rock-bottom prices" inspired mezzo Barbara King and her fiancé, pianist Chris Gieck, to create Calgary Concert Opera in January 2011. "We hold auditions and then select the opera based on the requests of those singers," said King. The group's six concerts and full operas, including Carmen and Werther, have played in churches and sanctuaries.
Meanwhile, in September 2009, Montreal soprano Sophie De Cruz created Opera immédiat as a platform for herself and her voice students. A graduate of the Montreal Conservatory and the University of Montreal voice programs and semi-finalist in competitions, De Cruz was developing a career as a voice teacher. Ever the entrepreneur, De Cruz had already created a DVD on voice instruction. "The market for sopranos in classical music was saturated," said De Cruz. Her first production of Donizetti's L'Elisir d'amor on March 6, 2010, played to 210, the capacity of Théatre Rouge. After three years of annual productions and changing venues to the larger Rialto Theatre, OI now runs a two-opera season, usually with De Cruz in the lead.
The need to "DO" opera and get hands-on experience outside of school motivated stage director Joel Ivany to start Against the Grain Theatre in 2010. "By pooling the talents of other artists, we realized that we could create those experiences for ourselves and do things a bit differently," said Caitlin Coull, communications director. After 10 productions (including four of complete operas), averaging three per year, AtG is known for its unconventional take on traditional opera. Its recent Figaro's Wedding, according to Joseph So in Opera Canada, was "a radical reimagining of Mozart's opera resituated to 2013 Toronto," and Ivany himself is headed to an international directing career. Founding member soprano Miriam Khalil, one of Canada's more promising young singers, has performed in several productions and will sing the lead in an upcoming Pelléas et Mélisande.
"As young artists exiting our academic journeys, we were faced with the common problem of competing for incredibly limited opportunities in young artist programs across the country," said soprano Kathrin Welte, co-founder of Opera da Camera. "One's only alternatives are to embark in expensive audition tours in Europe or join pay-to-perform programs, neither financially viable for all." In 2011, with fellow McGill graduates Benjamin Kwong and Meagan Zantingh, Welte first focused her efforts on evolving the recital format to lightly stage ensemble concerts that could be easily performed in small towns and theatres. Opera Canada found the group's first opera Le Nozze di Figaro "a thrilling new experience."
"We wanted to create opportunities for young, emerging artists to perform baroque music in Montreal, beyond small chamber groups that already exist here in abundance," said harpsichordist Susan Toman, who co-founded Compagnie baroque Mont-Royal with tenor David Menzies. Its first production, in April 2012, began with a splash: Jean-Philippe Rameau's rarely performed baroque opera Pygmalion. Rare oratorios are also in its offerings.
Contemporary opera in unconventional settings is the forte of Bicycle Opera, a touring company founded in 2012 by soprano Larissa Koniuk. "My co-founder, Nadia Chana, and I thought it would be great to attempt a car-free method of touring and to bring contemporary opera scenes to communities in Ontario," said Koniuk. "We wanted to reach audiences who had never heard opera, demythologize the opera singer and break down the idea of opera as elitist. We can change a flat tire, cycle and sweat; we get dirty too!" The group performs recent and newly commissioned works from young Canadian composers.
"The desire to present theatrical works rarely seen by Quebec audiences and in close proximity to the viewer is what motivated us," said Hubert Tanguay-Labrosse, co-founder of Ballet-Opéra-Pantomime, the newest organization on the block, whose first and only production of Britten's Curlew River at the Montreal Conservatory in spring 2013 was repeated in October, to favourable reviews. BOP grew out of a plan by graduates and students of the Montreal Conservatory and the Père-Lindsay Music Camp.
Doing opera on a modest budget often means piano accompaniment, as the case has been for Opera by Request, Calgary Concert Opera, Opera immédiat and many of Against the Grain's first productions. However, re-orchestration is attempted by Opera da Camera and Against the Grain to good success. Bicycle Opera often travels with flute and violin and sometimes a guitar. So far BOP has performed Curlew River in its original chamber instrumentation, while Baroque Mont-Royal uses a 7-9 piece baroque orchestra.
In addition to providing much-valued experience, the main musicians and participants all earn a modest pay cheque, an important principle supported by all these efforts. Opera by Request and Calgary Concert Opera take a cooperative approach with the singers responsible for promoting ticket sales and splitting the gate and sponsorships. "Opera immédiat's budget is $25,000 per opera, which pays for the pianist, stage director, choir director and 80% of the soloists," said De Cruz. "The majority of our ensemble concerts are financially successful for a budget of $900-$1200, while the fully staged and costumed production of Figaro in a major Montreal theatre was successfully done for under $40,000," said Welte. Only Bicycle Opera has received funding from the Ontario Arts Council, although Baroque Mont-Royal has won a Montreal Arts Council touring contract. All claim each project is self-sustaining.
None of the established opera companies in Montreal, Toronto or Calgary should be worried yet about audience cannibalization, as restricted promotional budgets have meant heavy reliance on social media and word of mouth, which has its limitations. Most companies report about 60 to 300 per performance depending on venue, which is probably on par with the early years of groups like Opera in Concert, Opera Atelier and Les Violons du Roy. "The choir members are our best ticket sellers, especially to their family and friends," said De Cruz.
In fact, these companies are reaching new audiences, which may have positive effects for the large companies. "We have attracted plenty of people, of all ages, who had nearly no experience with classical music; we are very pleased that almost half were in the under-35 age bracket," said Welte. "We've got a young core of ticket-buyers who are total newbies to the art form as well as pillars of the musical community," said Coull.  
Upcoming:
• Opera Immédiat: Donizetti's Lucia di Lammermoor, April 5, 6, 2014 www.opera-immediat.com
• Baroque Mont
Royal: Handel's Semele, April 5, 6, 2014 cbmroyal.wordpress.com
• Opera da Camera: Massenet's Cendrillon, Feb. 21, 22, 23, 28, 2014 www.operadacamera.ca
• BOP: www.bopbop.ca
• Opera By Request: Puccini's La Bohème, March 8, 2014 www.operabyrequest.ca
• Against the Grain: AtG's Messiah, Dec. 14, 15, 2013. Debussy's Pelléas et Mélisande with Etienne Dupuis, Miriam Khalil, Gregory Dahl, Alain Coulombe, June 2014. www.againstthegraintheatre.com
• Bicycle Opera: bicycleopera.com
• Calgary Concert Opera: Verdi's Rigoletto, June 2014 www.calgaryconcertopera.com