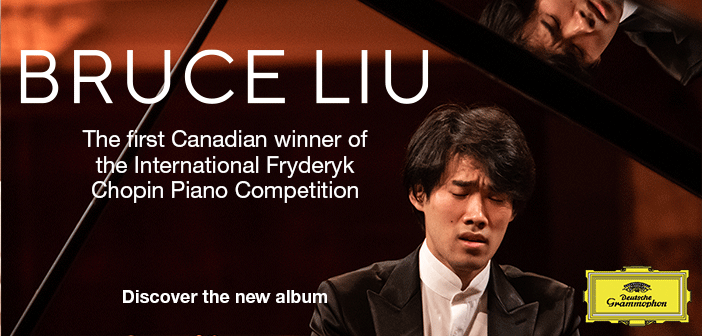 Production photos from the new COC production of Aida
(Photo credit: Michael Cooper)
The Canadian Opera Company's 2010-11 season opened Saturday with Verdi's AIDA. It is astonishing to think that this archetypal Italian opera has not been staged by the COC for a quarter century. The reason is quite simple – great Aidas, or should I say great Verdi sopranos, don't grow on trees. Even major houses like the Met and Covent Garden with their enormous resources have had difficulty in casting this opera. Since the retirement of Leontyne Price, the number of singers who can claim to have had a genuine success in this most exacting of Verdi soprano roles can be counted on the fingers of one hand. We are lucky to have Sondra Radvanovsky's first-ever Aida at the COC. She has already been highly acclaimed in several Verdi roles – Leonora (Trovatore), Elvira (Ernani), Elena, Amelia (Ballo), Elisabetta, even Violetta which I heard about 10 years ago in Santa Fe but it is no longer in her active repertoire. Given her huge, dark, gleaming sound, admirable flexibility, long breath-line, and a stunning high pianissimo, Aida would appear to be a natural fit. Tonight we got to find out that Radvanovsky is born to sing this role. Simply put, the voice is that of a true Verdi soprano, a focused, luscious sound that is even from top to bottom and at all dynamic levels from the softest pianissimos to galvanizing fortissimos, all backed by a rock solid technique and deployed with exemplary musicality. "Ritorna Vincitor" with its dramatic outbursts was dispatched with power and nuance. So many sopranos have crashed and burned in the very exacting "O patria mia" with it exposed high C – for Radvanovsky, it was as if it's child's play. The long, arching musical lines, lightly orchestrated, rising to the long-held high C before coming down to a diminuendo high A, simply took one's breath away. I haven't heard an Aida of this quality since the prime of Leontyne Price. I understand Radvanovsky and her Canadian husband have made the GTA their hometown for close to ten years, and it has taken this long for the Canadian Opera Company to wake up to the fact that we have a great singer in our midst. I spoke briefly with COC's Alexander Neef at the reception afterwards, and he assured me that La Rad will be back as soon as possible!
The rest of the cast, while not on quite the same level as Radvanovsky, was very fine. Australian-born Sicilian Rosario La Spina (Radames) has a beautiful tenor which he uses musically. He has the potential of becoming a dramatic tenor, but at this fairly early stage in his career he's essentially a lyric. So there were moments when he was heavily taxed by the demands of the role. The passaggio occasionally gave him trouble, such as in the recitative before "Celeste Aida" and in the extended duet in the Nile Scene. Overall one would have liked a bit more volume and bloom at the top – he was at his best in the lyrical Tomb Scene at the end. All in all, it was a most auspicious debut and I hope the COC will bring him back. American Jill Grove is a low mezzo bordering on contralto – she was excellent as Gaea in a Santa Fe Daphne I saw a few years back. Other than for one problematic high B flat in the very dramatic Act 4 duet with Radamas, she sang beautifully, revealing a rich and full bottom voice, but also a respectable high A in the Judgement Scene. American baritone Scott Hendricks has previously appeared as Rodrigo and Iago with the COC. An exciting singer who gives his all, Hendricks sang Amonasro with burnished tone and a strong sense of drama. The smaller roles were all well taken, particularly the two Canadian basses – Alain Coulombe as a sonorous King and Phillip Ens as Ramfis. Former Ensemble member Betty Allison contributed a mellifluous (but unseen) High Priestess. I would be remiss if I don't mention the excellent chorus under the direction of Sandra Horst. COC Music Director Johannes Debus impressed with a superb reading of the work – his authority and understanding of the score is remarkable given it was his first Aida. The orchestra responded well to him as usual and overall it was an entirely satisfying musical experience.
I have left comments on the production to the last. As a frequent visitor to European opera houses, I have seen plenty of radical re-imaginings of the standard repertoire by stage directors, the so-called Regietheater approach. I have seen some I loved – like the Munich Opera Die schweigsame Frau, and some I detested, like the Komischer Oper Berlin Madama Butterfly. The oft-heard argument in favour of these re-interpretations is that it frees one from rigid adherence to tradition – and all the external trappings (ie. pyramids, elephants, black-makeup) that go with it – and allow the audience a fresh look and to focus on a work's inner meanings. But often in the process of the jettisoning of tradition, it is merely replaced by another one, this time a director's straitjacket. From what I can tell, director Tim Albery has time-place-shifted this Aida to some present-day Latin American dictatorship. Everyone is in modern dress – men in suits or military uniforms and women in garishly opulent costumes, all except for poor Aida who looks like a frumpy cleaning woman. Fair enough – why should Aida, a slave girl, be glamorous, like Nina Stemme in the Zurich production? But the pageantry and the grandeur that are inherent in the music – the triumphal march or the ballet for example – are much diminished in this staging. In a director's Q&A available for viewing in the COC website, Albery states this production is a nightmare seen through Aida's eyes, and that "it's not everyone's cup of tea." Whether it is your cup of tea depends on how tolerant you are to re-interpretations. I observed a few people leaving at intermission, including my guest for the evening, and about four people in my vicinity left at various points during the second half. Personally I would never leave such a wonderfully sung performance – the glorious Verdi score alone is reward enough. More problematic for me is the disconnect between what one sees on stage and what's in the text – for example it's so ridiculous to see the chorus in modern dress singing "glory to Egypt"! At least at this point in operatic history, no director has yet dared to change the text or the music in any significant way, for which I am grateful. Albery has recycled some of his ideas in the COC Goetterdammerung into Aida – men in suits, long boardroom table, overhead florescent lights etc. The best part of the production is the Tomb Scene, where there is the least directorial tinkering, although Amneris, who has the last word in this opera, had to sing her line "Pace t'imploro" in pitch darkness. I half expected Jill Grove to whip out a cigarette lighter to illuminate herself! Rather than going any further into details of the staging, the only way to understand it is to experience it for yourself. There are eleven more performances of Aida, and this year for the first time, there are standing room tickets, so there is no excuse not to go – just the chance to hear today's finest Verdi soprano is worth it!