Johannes Debus Photo credit: Michael Cooper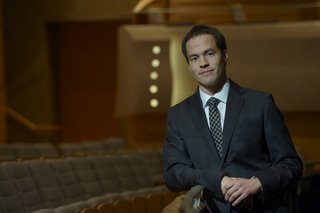 I just returned from the COC press conference at the Four Season's Centre, where its new intendant Alexander Neef announced the 2009-10 season.
The season opens with Madama Butterfly, a whopping 15 performances worth of this Puccini warhorse, double cast – Adina Nitescu and Yannick Muriel-Noah shares the title role; David Pomeroy shares Pinkerton with Bryan Hymel, a name new to me. James Westman and Brett Polegato (Sharpless) and Allyson McHardy/Anita Krause (Suzuki) round out the cast. This is followed by a Robert Lepage world premiere of The Nightingale and other Short Fables, which includes a Lepage cutting edge treatment of Stravinsky's Le Rossignol, plus a piece based on the animal fable The Fox, and the jazz inspired orchestral piece, Ragtime. This is a coproduction with Aix en Provence and Lyon. Soprano Olga Peretyatko, whom I heard in the recording sessions of Wuthering Heights in Valencia last September, will be the Nightingale.
The winter season begins with a revival of the Montreal Opera production of Carmen, with American mezzo Beth Clayton in the title role. I last heard Clayton in Santa Fe where she makes her home, as Olga in Onegin. She also sang in the COC Cunning Little Vixen some years ago if I remember correctly. Bryan Hymel is Jose. This Carmen is paired with Otello, marking the return of heldentenor Clifton Forbis. It will also mark the return of the popular Paolo Olmi as conductor.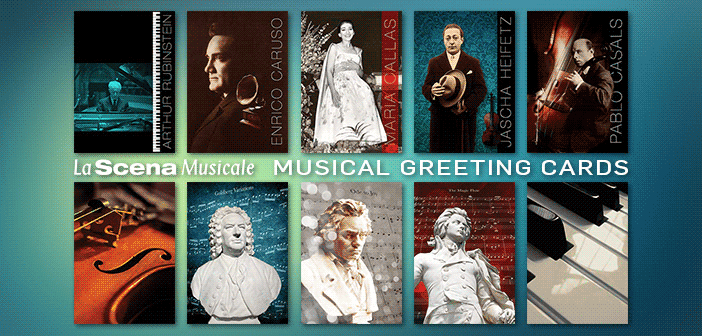 The Company continues with an expanded Spring season, opening with a revival of Dutchman, starring Russian Yvgeny Nikitin and American Julie Makerov. Mats Almgren returns as Daland, and Robert Kunzli returns to sing Erik. This show will be conducted by the new COC music director, Johannes Debus, who made a remarkable company debut last fall in War and Peace. This 34 year old conductor received excellent critical and audience acclaim and had great rapport with the orchestra. I heard his conducting of Elektra in Munich last July and he was extremely impressive. I was so taken by his work that I e-mailed him at the time, and I received a gracious reply. Little did I know 6 months later he would be the COC music director! His is an inspired choice.
Dutchman will be followed by a rare foray into bel canto by the COC, in Donizetti's Maria Stuarda. It stars one of my favorite Italian sopranos, Serena Farnocchia in the title role, opposite the Elisabetta of Alexandrina Pendatchanska, a terrific Bulgarian soprano whom I heard as Ermione and Vitellia previously. American tenor Eric Cutler sings Leicester and Patrick Carfizzi is Talbot – a great cast! The season closes with a new production of Idomeneo, with American tenor Paul Groves making his COC debut in the title role. Former COC Ensemble members Krisztina Szabo returns as Idamante and Michael Colvin as Arbace. Isabel Bayrakdarian is Ilia, a role tailormade for her. Early music specialist Harry Bicket conducts. One performance will feature the current crop of COC Ensemble artists.
In addition to the above shows – a great season, by the way – will be a Ben Heppner concert, celebrating the 60th anniversary of the COC. Neef mentions that Heppner is booked up for the next few seasons, so we are fortunate to have him back in a gala concert.
There you have it – a mixture of war horses and the unfamiliar, with some exciting casting. I was hoping for a Parsifal or Tristan, or an Ariadne, but that was not to be. Still, it promises to be an excellent season.