Puccini's last opera, Turandot, features several popular arias, but the Act III tenor aria "Nessun dorma" is undoubtedly the most memorable. After correctly answering Turandot's three riddles and winning her as his wife, our hero Calaf offers the ice princess a way out of marrying him if she can find out his name by morning. Turandot then commands that none of her subjects shall sleep that night until his name is discovered. If they fail, all will die.
That night, Act III begins while Beijing is in turmoil, with Calaf singing "Nessun dorma" (No one shall sleep), echoing Turandot's command.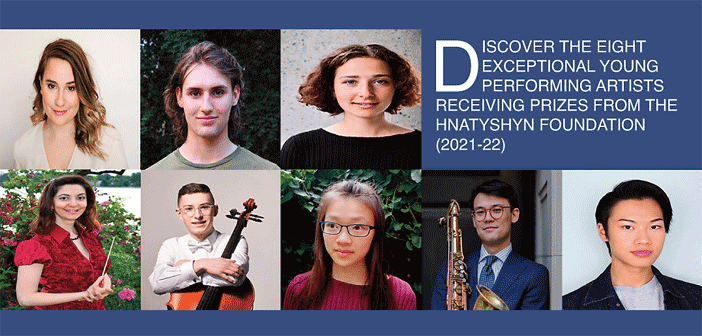 Nessun dorma, Nessun dorma!
Tu pure, o Principessa,
nella tua fredda stanza,
guardi le stelle
che tremano d'amore e di speranza.
Ma il mio mistero e chiuso in me,
il nome mio nessun sapra!
No, no, sulla tua bocca lo diro'
quando la luce splendera'!
Ed il mio bacio scioglierà il silenzio
che ti fa mia!

No one shall sleep, No one shall sleep!
You too, O Princess,
in your cold room,
are watching the stars
that tremble with love and hope!
But my secret is hidden within me,
my name no one shall know!
No, no, on your lips I will reveal it
when dawn rises
And my kiss will break the silence
that makes you mine!

(Il nome suo nessun saprà!
e noi dovrem, ahime, morir!)

(No one will know his name!
and we, alas, shall die!)

Dilegua, o notte!
Tramontate, stelle!
Tramontate, stele!
All'alba vincerò! Vincerò! Vincerò!

Vanish, o night!
Fade away, you stars!
Fade away, you stars!
At dawn, I will win! I will win!
There are two high points. The first comes in "sulla tua bocca lo diro" and is classic Puccini with a long vocal line that seems to never end. The second comes in the final stanza, "All'alba vincero." In performance, the final "Vincerò!" features a sustained high B, followed by an even longer sustained high A—although in Puccini's original score, the B is written as an eighth note while the A is a whole note. Part of the aria's difficulty is that the tessiture of the high points lie in the tenor's passaggio (transition point), making the high B difficult to sing without strain.
There have been many great performances of the aria over the years (see Critic's choice below). Luciano Pavarotti's 1972 recording of the aria was used as the theme to BBC's TV coverage of the 1990 FIFA World Cup in Italy, bringing it to worldwide pop status. The aria is often sung by many amateur reality TV contestants, such as Paul Potts in X Factor.
Turandot was composed between 1921 and 1924, when Puccini died of lung cancer, leaving the ending partially finished. Enrico Caruso, Puccini's tenor of choice, died in 1921 and never sang the aria.
Critics' Choice
JOSEPH SO
My feeling is, when it comes to Nessun dorma, it's always voice, voice, and more voice. Obviously, no vulgarity wanted, but high notes should be ringing and firm, and it doesn't matter if the singer holds it for eternity. It increases the excitement.
• First Choice: I prefer tenors of the past like Franco Corelli, whom I saw on stage and his voice was really thrilling and exciting – squillo for days! Corelli cuts a handsome figure on stage, and with that visceral excitement, he is the best.
• Second Choice: For pure beauty of tone, I love Jussi Björling! Elegant, refined singing.
• Third Choice: Mario Del Monaco – extremely "trumpetty" and exciting singing, and not very subtle.
RICHARD TURP
I wonder how I couldn't find a place for Corelli but here are my two choices (equal firsts): Francesco Merli – the Calaf on the first complete recording of Turandot with Gina Cigna and Magda Olivero. Here's the required vocal profile: a richly coloured dramatic tenor with both stunning top notes and a vast expressive palette. Fine style and superb musicality, singing the climax as written by Puccini without holding the high B. Also the neglected Antonio Salvarezza, who recorded the aria shortly after World War II. A radiant voice full of light and warmth, and with an imperial top. He sings the aria with an incredible freedom and vocal ease.
NORMAN LEBRECHT
I've never been more of a Puccini man than Richard Strauss was, which is to say not very much. As for Turandot, it's so condescending to Chinese culture that the only way I could take it was as total pastiche. So forget Big Lucy, forget Three Tenors, Corelli, Björling, anyone else. Forget above all Paul Potts, Amira Willighagen, and all the willing wannabes who sang it on X Factors and Talent contests around the world. The only "Nessun dorma" I want to hear is Aretha Franklin, stepping in for Pavarotti at a moment's notice at the 1998 Grammys. It's the eighth wonder of the world.
---
Puccini's Turandot. Opéra de Montréal. May 17, 20, 22, 24. www.operademontreal.com.
La Scena Musicale has tickets for sale as a fundraiser. Call 514-948-2520 or visit www.lascena.ca