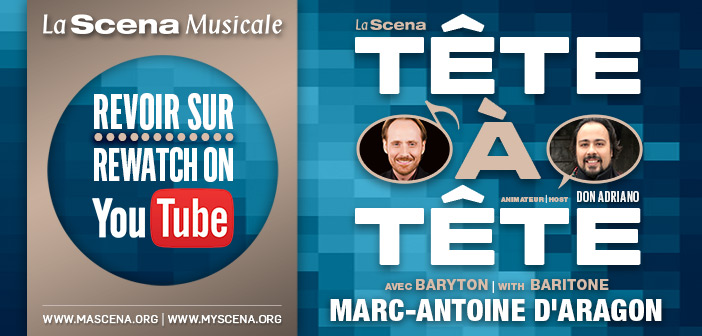 Against the Grain's Messiah Offers Fresh Look at a Beloved Classic
– Joseph So
Handel: Messiah
Jacqueline Woodley, soprano
Krisztina Szabo, mezzo
Isaiah Bell, tenor
Geoffrey Sirett, bass-baritone
Christopher Mokrzewski, conductor
Joel Ivany, stage director
Jennifer Nichols, choreographer
The Opera House, 735 Queen Street East, Toronto
December 14th 8 pm 2013
AtG Messiah curtain call (front l. to r.) Jacqueline Woodley, Krisztina Szabo, Christopher Mokrzewski, Joe Ivany, Jennifer Nichols, Isaiah Bell, Geoffrey Sirett (Photo: Joseph So)
In a few short years, Against the Grain Theatre has built an enviable reputation as an "alternative" classical vocal music/opera initiative that offers a fresh take on beloved works the likes of La boheme, Turn of the Screw, and Le nozze di Figaro, as well as introducing relatively unfamiliar pieces like Kurtag's Kafka's Fragments and Janacek's Diary of Someone Who Disappeared. With the current Handel's Messiah, AtG is pushing the envelop once again by taking on this most venerable of English oratorios. This show is advertised as AtG's instead of Handel's Messiah. The music is intact albeit with slight cuts – "Pastoral Symphony" in Part 1 and a few more in Parts 2 and 3 performed together. What makes this Messiah different is the staging. To be sure Messiah has received stagings in recent years, as has several other Handel's oratorios including the upcoming Hercules by the Canadian Opera Company. This one however is a little different, as AtG has engaged choreographer Jennifer Nichols to create a series of movements to complement the music and the text. This is in many ways an audacious undertaking by AtG given the scale of the work, involving four soloists, a chamber orchestra and a chorus.
The chosen venue is an old vaudeville theatre in South Riverdale improbably dubbed The Opera House. This smallish space probably sits not even a couple of hundred including the balcony. The stage is quite tiny, and with the orchestra in the front of the auditorium, there isn't a whole lot of room. While this theatre offers welcomed intimacy, the acoustics is not very lively, as far from a church acoustics as one could imagine. And from my location – a great seat in the second row of the middle raised section – there was inexplicably a low hum of some sort of motor noise. Was it the heating system? Unfortunately it was continuous and just loud enough to be bothersome. It also started 15 minutes late due to the inclement weather. A lot of us, I included, had trouble getting there – a futile wait of 30 minutes for a Queen streetcar was solved by a taxi. But, I think everyone sensed that they were going to witness something special, something well worth the effort, and everyone felt privileged to be there. So these minor annoyance didn't really matter in the end.
And refreshingly special it was. First of all, there was much to enjoy in the excellent quartet of soloists. Former COC Ensemble Studio soprano Jacqueline Woodley never sounded lovelier, with a sparkling "Rejoice Greatly" of crystalline tone and feminine warmth, complete with a beautiful diminuendo high A. Krisztina Szabo brought the proper pathos to "He was despised." After some tentativeness in the forte passages of "Comfort Ye", tenor Isaiah Bell warmed up quickly and sang "Every Valley" with beauty and warmth, and delivered a poised "Behold, and see." This is a singer to watch, not just for his attractive stage presence but for his elegant tenor. Bass-baritone Geoffrey Sirett was a good sport in playing a riotous lost sheep in "All we like sheep have gone astray" eliciting gales of laughter from the audience. He also brought plenty of gravitas to "Behold I tell you a mystery" followed by "The trumpet shall sound" ably accompanied by excellent trumpet obbligato. In truth all four soloists were in excellent voice and acted with commitment.
From what I can see, Nichols tailored her creative movements individually, based on each singer's physical limitations. I have to say as a group, opera singers are not known for being particularly free with their bodies on stage. This was particularly true in the past with outsized singers. Today, "park and bark" style is hopelessly out of style and singers are much more willing to accept adventurous choreography. Kudos to all four soloists for successfully navigating the labyrinth of choreographed movements while producing the sounds opera singers do. While I can't say I was able to make sense of all the choreography, the movements did not for the most part distract from the music and the text, and occasionally creating interesting tableaux that enhanced the audience's enjoyment of the work.
The talented Christopher Mokrzewski led the 18 musician chamber orchestra with a sure hand, offering well judged if generally brisk tempi. Kudos to the Robert Venables and Ted Clark for their all important trumpet contributions. And I must not forget the fabulous 14 person chorus that made such sounds of beauty and volume that one didn't think was possible given its modest numbers. At the end, the performers received well deserved, rousing ovations from the appreciative audience. For those of us who braved the season's first snow storm, we were amply rewarded by witnessing an immensely satisfying performance. I don't think I will experience Messiah quite the same way in the future again.