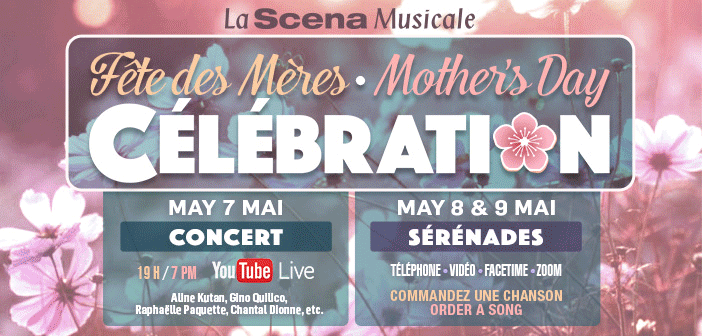 A Tale of Two Messiahs (Review)

Two contrasting yet complementary visions of the Handel Masterpiece enrich the Holiday Season
For Toronto classical music lovers, December is Messiah month. Given this is English Canada, the Handel masterpiece dominates the Holiday programming landscape, with a few other pieces (notably the Berlioz L'Enfance du Christ and Bach's Christmas Oratorio) sprinkled in between. When it comes to Messiah, for years the Toronto Symphony Orchestra was the main game in town, with its large orchestra playing on modern instruments, big-name soloists with volume to spare, and the terrific choral forces of the Toronto Mendelssohn Choir. When Tafelmusik presented its first Messiah 35 years ago with a baroque chamber orchestra on period instruments and reduced choral forces, it caught on immediately with those audience members yearning for a more intimate experience. Of course there are others which I've attended – and very much enjoyed – over the years, but for me, the TSO and Tafelmusik are the standards by which all other Messiahs are compared.
But now we have a third, a very interesting take, on this work. Against the Grain Theatre, under the direction of Joel Ivany, is just like its name suggests – an adventurous, iconoclastic, cutting edge company noted for re-imagining old standard repertoire. I've seen many shows from them the last few years, from Boheme to Marriage of Figaro to Uncle John (aka Don Giovanni). What they do is provocative and never dull – I wouldn't say everything works 100%, but when it does, it can really hit the bullseye.  AtG presented this very same Messiah two years ago. I attended the opening in the middle of a snowstorm, which was almost as memorable as the performance itself. Now it's been remounted at the more convenient Harbourfront Centre, with additional movement sequences by Jennifer Nichols. How do these shows compare?  Or is a comparison even possible?
Sir Andrew Davis and the TSO receiving audience accolades (Photo: Joseph So)
I admit I'm a bit of an old guard when it comes to this oratorio. For the last 40 years, rarely a year went by without my attending a TSO Messiah. There's something viscerally comforting to be enveloped and cushioned by that orchestral and choral sound. The line up this year is particularly fine, with the beloved Sir Andrew Davis back again to give us his personal stamp on this piece. His version is musically rich, with some surprising sounds made by extra instruments – Sleigh bells, anyone? – and of course the bleating of the trombones in "All we like Sheep." I recall it was great fun.
(l. to r.) John Relyea, Andrew Staples, Erin Wall, Elizabeth DeShong (Photo: Joseph So)
I attended opening night on Tuesday. Of the quartet of soloists, three are familiar to Toronto audiences – soprano Erin Wall is a resident of the GTA and has sung with distinction at the COC and TSO in the past. She returns for the Contessa in Le nozze di Figaro next month. Mezzo Elizabeth DeShong, previously seen as Angelina in La cenerentola and Hermia in A Midsummer Night's Dream, returns as Calbo in Rossini's rarely performed Maometto secondo in May. And of course John Relyea's stunning bass and patrician stage presence impressed everyone last season as Duke Bluebeard. Only British tenor Andrew Staples is new locally. He sang with a British choral tradition sound – clear-toned and ingratiating without a lot of vibrato. Unlike many choral tenors, he has the necessary volume to fill Roy Thomson Hall.  His "Comfort Ye" was lovely, with fine coloratura. Then it was the mezzo's turn to shine in "But who may abide."  DeShong, diminutive on stage, is a low mezzo and bel canto specialist, with excellent agility. Her "Behold! A virgin shall conceive" was a highlight, as was the duet with the soprano, "He shall feed His flock" – their voices blended beautifully.
It was good to have John Relyea back since he cancelled due to illness the last time he was in town for Messiah not long ago. Billed as a bass-baritone, Relyea is really a bass, especially now with maturity on his side. He brought the requisite gravitas to his music and sang an impressive "The Trumpet shall Sound." The soprano is the last of the four to take center stage in this piece, and Erin Wall sang with her customary pure, silvery tone, perhaps a touch more flutter at the top and more aspirated consonants than one normally hears from her.  I've noticed that the Toronto Mendelssohn Choir has a lot of new blood lately. I missed quite a few of the familiar faces of the past, but such is life! One constant however is the TMC's excellence with its trademark of smooth, homogenized choral sound, and Noel Edison, the choral conductor, sure knows how to coax it out of the 130 strong choir.  Sir Andrew's return to the TSO is always an occasion, and his version of Messiah, unveiled a couple of years back, remains enormously gratifying. He conducted with great affection and a firm hand. Roy Thomson Hall was close to sold out, and the appreciative audience gave the performers sustained ovations.
(l. to r.) Stephen Hegedus, Andrea Ludwig, Miriam Khalil, Owen McCausland (Photo: Joseph So)
After a satisfying Messiah like the TSO's, it's like a full and delicious meal – one needs some time afterwards to savour it. But I booked the opening night show of Against the Grain's version the very next day.  Well, it couldn't have been more different.  If the TSO is traditional to a 'T,' the AtG is very much a 21st Century take on a work that's 274 years old.  Yes, all my life I've liked my Messiah in the symphony hall or in a church, but now I found myself increasingly drawn to unconventional interpretations. One of these days, I would like to see a large-scale, fully staged version in the opera house! With the AtG's presentation of 16 choir members and a chamber orchestra of 18 players, it made a surprisingly powerful impression, given its smallish scale. Part of the reason is that human drama needs to be acted out physically. It's fine to stand and sing in a reverent manner, as in a church service, but the injection of movement packs an emotional wallop. The choreography by Jennifer Nichols makes a strong statement. The stylized movements and gestures took some time to get used to, but after several minutes, everything seemed quite natural. I was particularly impressed by the commitment and the overt joy from the chorus. They sounded and looked like they lived every note and every word. Mind you, they don't approach the smooth homogeneity of sound and the precision one has come to expect from TMC, but these AtG guys and gals don't take a back seat when it comes to heart-felt expression.
The Against the Grain Chorus (Photo: Joseph So)
All four soloists are well known to Canadian audiences. In this show, they are required to not just stand and sing but to act and move, often in unconventional ways. Also, the stage director Joel Ivany is not shy in injecting funny moments, eliciting laughter from the audience, unheard of in a Messiah even a few short years ago. Perhaps his staging of  "All we like Sheep" was a bit over-the-top, but the audience loved it. Of the soloists, I was most impressed by Owen McCausland's beautiful, clarion tenor. He also handled the coloratura well. I recall when he first joined the COC Ensemble, his stage manner was quite reserved, but look at him now, taking his clothes of (partially!) in "Ev'ry Valley"  Stephen Hegedus may not have the booming bass one has come to expect in his music, but there are plenty of compensation in other ways. He has a brilliant top which he put to good use.  His lithe body was put to good use by Ivany's staging, and kudos to him for the bravery of donning the gold lame body stocking at the end – it totally brought the house down. Andrea Ludwig's mezzo is on the small side and the lower register doesn't sufficiently project. However, in this small venue, she rightly refused to push and thus sang with much warmth and beauty. Soprano Miriam Khalil has a dark-hued, opulent-sounding soprano, sounding lovely, a few steely top notes notwithstanding. The soloists were ably supported by the fluent and confident conducting of Topher Mokrzewski, who drew beautiful sounds from the small orchestra. The large and enthusiastic audience, perhaps a bit younger than the usual oratorio crowd, gave the performers a rousing ovations at the end.
Joel Ivany and Creative Team (Photo: Joseph So)
Two different approaches, each vital, engaging, and memorable in its own way. I wouldn't want to do without either one.  Additional performances of TSO
Messiah
Dec. 18, 19, 20 at Roy Thomson Hall. 
http://tso.ca/
 Additional performances of AtG
Messiah
Dec. 17, 18, 19 at Harbourfront Centre.
http://againstthegraintheatre.com/