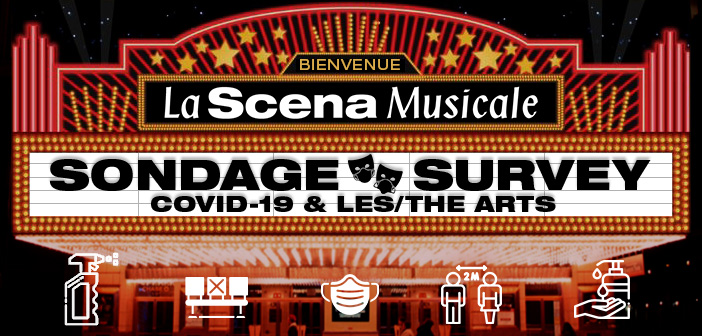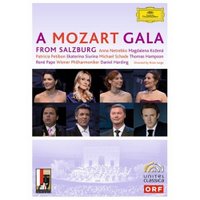 Anna Netrebko, Magdalena Kožená, Patricia Petibon, Ekaterina Siurina, Michael Schade, Thomas Hampson, René Pape
Wiener Philharmoniker / Daniel Harding
Deutsche Grammophon DVD 00440 073 4430 (93 min)
***** $$$
Filmed live at the Salzburg Felsenreitschule July 2006 as part of the Mozart at 250 festivities, this gala concert has finally made it to the record stores. A two-year turn-around time is now considered slow, given that record companies rush everything to market – strike while the iron is hot, as they say. But Mozart never goes out of style, so this release is very welcome. Five operas are featured – Don Giovanni, Mitridate, re di Ponto, La Clemenza di Tito, Così fan tutte, and Idomeneo, starring seven big-name singers, all Mozart "specialists" to varying degrees. Filmed in HD, viewers are given a brief glimpse of the breathtaking scenery of Salzburg before the concert. Rene Pape kicks off the proceedings with a rich-voiced "Catalogue Aria", followed by Canada's Michael Schade in "Dalla sua pace", arguably his calling-card. French soprano Patricia Petibon is an exquisite soubrette, and she sings Aspasia's aria very well, except for a totally unexpected shout right in the middle – in the name of expressivity to be sure, but this is Mozart, not verismo! A highlight is the Idamante-Ilia duet with Kožená and Siurina, their voices blending beautifully. Anna Netrebko, arguably the biggest star on the program, contributes a fiery "D'Oreste, d'Ajace" singing with opulent tone but also some pitch problems and smudged coloratura. The weakest singing, surprisingly, comes from Thomas Hampson, in his single contribution – Guglielmo's aria from Così. He has all the notes, but the voice sounds strained and thin. Daniel Harding conducts the Vienna forces stylishly, with all the requisite élan and incisiveness. The picture quality is perfect, as is the 5.0 DTS Surround Sound. A great choice for Mozart devotees and aficionados of the gala genre.
– Joseph K. So