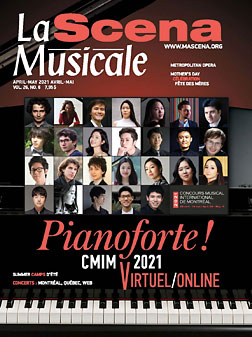 Advertisement / Publicité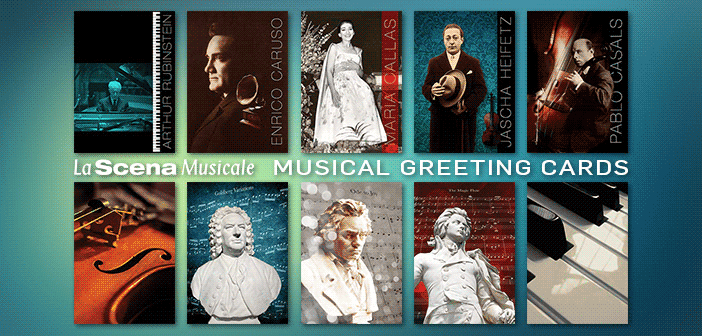 The sudden closing of international ­borders last year had an immediate and inevitable effect on the 2020 edition of Concours musical international de ­Montréal. But rather than cancel the event, the CMIM invited the competitors to come back in 2021 – digitally.
Susan Wadsworth, one of nine judges, ­listened to the preliminary round last year and is looking forward to hearing the candidates again. "I think the competition attracts a very, very high level," she says. "I was amazed that there were at least 10 pianists in the preliminary round who I thought were outstandingly fantastic."
What makes a musician worthy of such an accolade? "The way they identify with the music," answers Wadsworth. "The original way that a person grabs the music and makes it their own.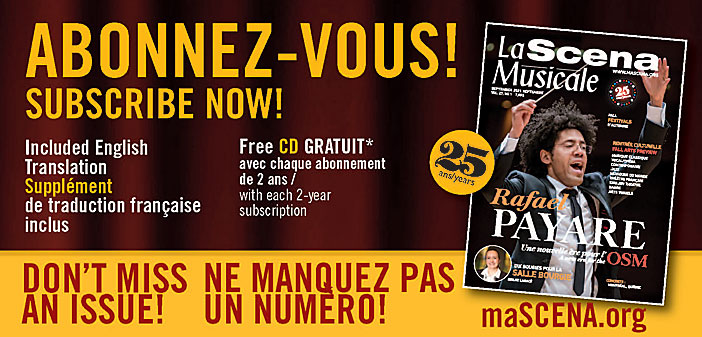 "I suppose you can call it talent, but everyone who plays the piano professionally is talented. If the young musician is intensely connected to the music, this is something that you can feel, which is different from playing something very well or very beautifully. [Such playing] is not the same as when you feel gripped by the way that the artist conveys the music. It is a very interesting, mysterious thing to identify people who have the kind of gift to communicate from the stage right into your feelings, right into your heart."
What makes a first prize? "Well, I think, that is the mystery of having a jury – it is just the mystery of how people listen and what turns people on more than anything else. And if there are two that are amazing, I hope we will split the first prize, because sometimes it is really hard to pick one person over another, at least for me."
Wadsworth was born in New York City and studied piano and violin from an early age. In 1961, she founded Young Concert Artists, a unique non‑profit organization that has discovered and launched the careers of many of today's most illustrious musicians, including pianists Murray Perahia, Richard Goode, Emanuel Ax, Jean-Yves Thibaudet and Jeremy Denk; violinists Pinchas ­Zukerman and Anne Akiko Meyers; sopranos Dawn Upshaw and Julia Bullock; and ­composers Kevin Puts, Andrew Norman and Mason Bates, to name a few.
Although not a professional musician, Wadsworth has heard a vast array of piano repertoire in the Young Concert Artists ­International Auditions and other competitions, over the last 60 years. She is particularly impressed by the present generation.
"These days, the way young pianists play is just phenomenal," she says. "They can play the hardest concerto and virtuoso pieces so beautifully. I think the old piano masters would be in awe, because the young artists have all the virtuosity, but they also have a very intense connection to the music and musicality that shows through. Their musical phrasing, their connection to the music, in addition to ­extraordinary virtuosity, is what makes the young artists of today quite unusual.
"I do not know really how so many young artists have become such virtuosos on their instruments. Unless it is because, first of all, we have recordings of the great performers; and secondly, being devoted to working on a violin or piano or the cello is enjoyable compared to the way life is now.
"Life can be very stressful these days, as you know – not just last year, but in general. ­Modern life is full of things that never existed before and I think it makes young artists focus even more intensely on perfecting their art, technically and expressively."
Like everyone else this year, Wadsworth will be making her judgements online. "One misses seeing the person in the flesh, walk on the stage, put their hands on the piano, breathe, smile and be involved," she says. Nonetheless, there is a lot you can detect on a computer screen. "You can see what the person looks like, you can see how they use their hands, you can see what kind of connection there is between them and the keyboard.
"Visually, you can learn a lot. Some people crouch over the piano; some look very relaxed. Seeing the pianists while they play tells you something. Obviously, the sound is not as beautiful over the electronic gizmos. Still, you can tell what kind of sound they want to make. It is not that difficult."