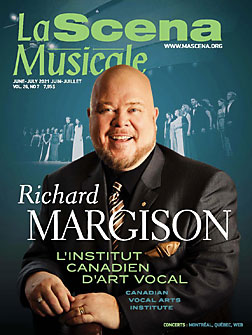 This page is also available in / Cette page est également disponible en:

Francais (French)
The 2021 edition of the First Peoples' Festival will take place from Aug. 3 to 11 before live audiences. The organizers hope that the gradual reopening will allow this unmissable summer celebration to be held in Montreal. Until then, we must await the programing details for this event, which has just been recognized by the City of Montreal as one of the major festivals in the city.
According to festival artistic director and co-founder André Dudemaine, this is a major news development, as it translates into a substantial increase of around 30% to the city's contribution. Dudemaine says that in the Cinema and Video sector, in addition to the productions submitted to the competition this year, the festival will include films submitted to the festival in 2020 that could not be presented. At the end of this competition, the festival will award its many prizes, including the Rigoberta-Menchu ​​Prize (social prize), the Teueikan prize (artistic prize) and the APTN recognition prize (to an Indigenous filmmaker who has worked with distinction during the year). And as usual, the many First People's events include concerts, theatrical presentations and visual arts exhibitions that will brighten up the entertainment district during the first half of August. Dudemaine promises in particular a techno-theatrical presentation based on new advances in video projection. 
As for the outdoor shows, they will focus on street entertainment and especially urban theatre performances, one of the festival's hallmarks, which arouse special enthusiasm from the public. 
No artists from overseas or from the United States?
Regarding the guest artists, this 31st edition will certainly be marked by the exclusive presence of artists from the First Nations of Quebec and Canada. "Most likely, there won't be any possibility of having artists from overseas," Dudemaine says. "Even for artists from the United States, we do not dare to take this step!"
The director views the festival's prospects with optimism. "For now, support is quite substantial and reliable," he says. "All things considered, we believe we will survive. Which is a good thing, given the serious difficulties in other sectors." Dudemaine says that there are great possibilities for development. He hopes that the official approval of the festival will convince sponsors at the federal and provincial levels to follow in the footsteps of the City of Montreal by supporting indigenous arts at a level that matches their contribution to the cultural wealth of the country. 
The First Peoples' Festival takes place from Aug. 3 to 11. For program details go to www.presenceautochtone.ca
This page is also available in / Cette page est également disponible en:

Francais (French)