This page is also available in / Cette page est également disponible en:

Francais (French)
The Concerts populaires de Montréal will celebrate its 55th season from June 26 to Aug. 1 with a series presented at the Centre Pierre-Charbonneau by the Comité musique Maisonneuve. The organizers promise a great season, confirming this musical event's reputation, furthering its goal of decentralizing classical music in the east end of Montreal, and endowing the Hochelaga-Maisonneuve district with a festive and affordable summer cultural program.
Record Advance Sales
"This is the neighbourhood of my childhood, the part of the city in which I trained and developed my art," says tenor Marc Hervieux, spokesperson for the Concerts populaires. "It is also the neighbourhood to which I come back constantly to help several organizations present events aimed at promoting and sharing the love and knowledge of music, especially classical music."
He points out that even if a neighbourhood does not have a great tradition of classical music, the love of classical music is not a matter of social class. Hervieux is confident that the 2019 season will be one of the best in terms of attendance, given the already-achieved record advance ticket sales. His voice filled with joy, he describes the perseverance of the organization's team, to whom he credits the high quality of the productions offered, including a number of concerts exclusive to this event or presented within it for the first time.
Frank Sinatra and Michael Bublé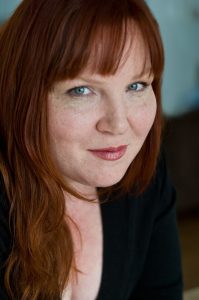 On opening night, Jean-François Breau, Alain Dumas, Marc Hervieux and Christian Bégin will join forces with La Sinfonia de Lanaudière, under the direction of Stéphane Laforest, to perform the greatest hits of Frank Sinatra and Michael Bublé. On July 4, the premiere of a symphonic version of André Gagnon's My Four Seasons, prepared specially for this series, will be presented, featuring Stéphane Aubin at the piano. Singer and actress Kathleen Fortin will join the orchestra to interpret, among other works, excerpts from Gagnon's opera Nelligan.
On July 11, the Orchestre symphonique de l'Agora will join forces with the Atelier lyrique de l'Opéra de Montréal to present Mozart's finest operatic arias, putting conductor Nicolas Ellis, named Révélation Radio-Canada 2018-2019 for classical music, in the spotlight. On July 18, the Orchestre du Septième Art, under the direction of Lise Bellehumeur, will present a concert featuring symphonic music drawn from film soundtracks.
West Side Story
On July 25, the Orchestre de la Francophonie, under the direction of Jean-Philippe Tremblay, will present a new symphonic concert in tribute to Leonard Bernstein's musical masterpiece West Side Story, with the participation of 73 musicians and more than 25 up-and-coming young singers, including soprano Anne-Marine Suire. On closing night, Hervieux will present a selection from his favorite repertoire: Italian romantic music. "An evening brimming with joie de vivre," promises the artist.
Translated by Margaret Britt
www.concertspopulairesdemontreal.com
This page is also available in / Cette page est également disponible en:

Francais (French)