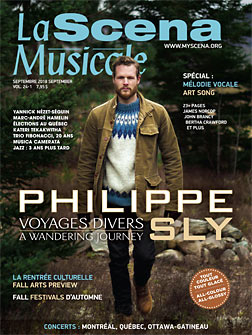 Advertisement / Publicité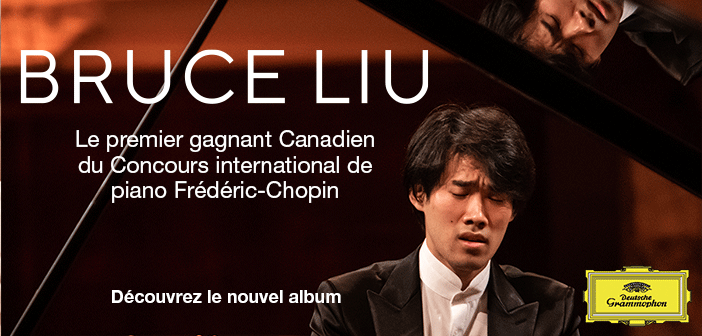 This page is also available in / Cette page est également disponible en:

English (Anglais)
En mai 2015, le philanthrope torontois James Norcop arrive à Montréal avec une mission. Alors que les chanteurs sud-coréens raflent tous les prix au CMIM grâce à leur talent pour l'opéra, Norcop proposa à Christiane LeBlanc, directrice générale du CMIM, de créer une division Mélodie dans l'édition triennale vocale du CMIM, scindant la catégorie en deux sections, soit l'opéra et la mélodie. « Il lui fallut moins de deux minutes pour répondre qu'elle adorait l'idée », raconte Norcop.
Après avoir rencontré son conseil d'administration, LeBlanc annonça à Norcop la bonne nouvelle. La difficulté était que le CMIM aurait besoin de 200 000 $ pour y arriver. Sans se décourager, Norcop réunit le montant total grâce à son réseau de contacts. L'argent provient de Toronto et les donateurs sont presque tous des particuliers, ce qui est assez étonnant compte tenu de la rivalité habituelle entre Toronto et Montréal. « J'ai argumenté avec mon groupe, soulignant qu'il était difficile de créer un nouveau concours à partir de zéro, déclare Norcop en mentionnant la tentative avortée de Liz Upchurch. Et le Canada a déjà un concours vocal international au CMIM. »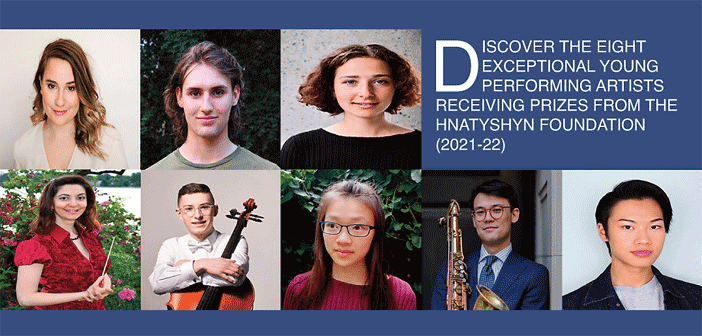 Le CMIM 2018 connaît un succès retentissant, en grande partie grâce à la division Mélodie, parallèle à la division Aria. Au total, 28 récitals différents sont présentés pendant le concours, ce qui en fait une véritable fête de la mélodie. Le nombre de spectateurs à la salle Bourgie semblait être en hausse. Lors de notre rencontre en juillet, Norcop était toujours ravi de son succès. Politicien dans l'âme, cependant, il s'abstint de se prononcer sur la décision du jury.
Antécédents
L'amour de Norcop pour le chant date de sa jeunesse. Élevé à Los Angeles, il chante pendant son enfance dans le chœur de garçons Robert Mitchell de Hollywood, où il participe à des concerts et des films (Going My Way de Leo McCarey, par exemple). Norcop se souvient d'avoir participé à la tournée annuelle des dix productions du San Francisco Opera à Los Angeles. Pendant et après les années de guerre, il a été exposé à de grands noms tels Jussi Björling et Kirsten Flagstad.
Après avoir obtenu un baccalauréat ès arts de l'Université de Californie du Sud en 1952, Norcop suit des cours de musique (1955-58) et des cours de chant en Europe (1958-60). Parmi ses professeurs figurent Gwendolyn Williams Koldofsky, Ria Ginster, Georg Hartmann et Kurt Rapf. C'est Koldofsky qui lui a fait connaître les mélodies. « Une fois initié, on devient accro à vie », déclare-t-il. À Zurich, Salzbourg et Vienne, il interprète trente petits et moyens rôles de baryton lyrique.
Administration des arts
Lorsque sa carrière de chanteur stagne, il retourne aux États-Unis pour poursuivre une carrière dans l'administration des arts. Norcop travaille au Greek Theatre de Los Angeles, pour Columbia Artists Management et il est directeur adjoint du Seattle Symphony Orchestra de 1963 à 1965.
Norcop émigre au Canada en 1965 pour diriger le Vancouver Opera, où il crée le Vancouver Opera Training Programme et le British Columbia Opera Ensemble, qui ont tous deux contribué à développer la carrière de chanteurs canadiens comme Lyn Vernon, Riki Turofsky et Judith Forst. En 1967, il déménage à Toronto et devient responsable musical au Conseil des arts de l'Ontario (CAO) et directeur général de la Fédération des orchestres symphoniques de l'Ontario. Il est également directeur général de Coordinated Arts Services de 1968 à 1970.
Au CAO, Norcop rencontre son épouse, Charlotte Holmes, chargée de la danse et du théâtre, puis chef de l'exploitation. Le couple prend sa retraite du CAO en 1982 pour s'établir dans un chalet à Petawawa Point.
Charmé par le solo du baryton dans un concert local du Messie de Haendel, Norcop reprend ensuite sa carrière vocale, étudiant avec Martial Singher à la Music Academy of the West à Santa Barbara pendant quatre printemps consécutifs. Il passera les 15 à 16 prochaines années à interpréter et à enseigner le chant à Petawawa, en plus d'organiser une série de concerts dans des foyers.
En 2001, le couple retourne à Toronto et fait son entrée au Arts and Letters Club de Toronto, où il coordonne chaque année six à sept concerts vocaux. Il contribue à l'établissement et à la coordination du programme Art of Song au Festival d'été de musique de Toronto avec Douglas McNabney. Il finance également le prix Jim and Charlotte Norcop et le prix Gwendolyn Williams Koldofsky en accompagnement à l'Université de Toronto. Il siège en outre au conseil d'administration d'Aldeburgh Connection et, lorsque cela se termine, il amène l'organisation à se joindre à l'Art Song Fondation of Canada, qui attribue des bourses d'études à de jeunes chanteurs.
Pourquoi la mélodie ?
Bien que Norcop aime également l'opéra, il a choisi de promouvoir la mélodie vocale car, contrairement à l'opéra, il existe peu d'infrastructures pour promouvoir ces chansons et les chanteurs qui souhaitent poursuivre une carrière en récital. Norcop déclare sans ambages: « Une mélodie est un poème mis en musique. » Chaque chanson est un petit drame en soi. On dit qu'il existe 245 000 chansons d'art, preuve que le répertoire est vaste.
Le symposium de mai dernier sur l'avenir du récital de mélodie est l'une des plus récentes initiatives de Norcop, réunissant 120 intervenants (voir le rapport de Linda Hutcheon). Il est fier des idées présentées. Nous avons discuté de plusieurs d'entre elles et il était ouvert à toutes sauf à l'utilisation de microphones. « Cela déforme la voix et va contre la façon dont les chanteurs classiques sont formés. Et je n'en vois pas l'utilité dans une salle pouvant accueillir 300 à 500 spectateurs. »
« Un participant m'a dit que nous devrions recommencer l'an prochain. Ma réaction a été d'espérer que ça ne se réalise pas. Nous avons besoin de plus d'action, non de plus de discussions. »
Le prochain concours CMIM Mélodie aura lieu dans trois ans, en 2021, et Norcop collecte déjà des fonds.
Traduction par Mélissa Brien
www.concoursmontreal.ca
www.artsongfoundation.ca
This page is also available in / Cette page est également disponible en:

English (Anglais)