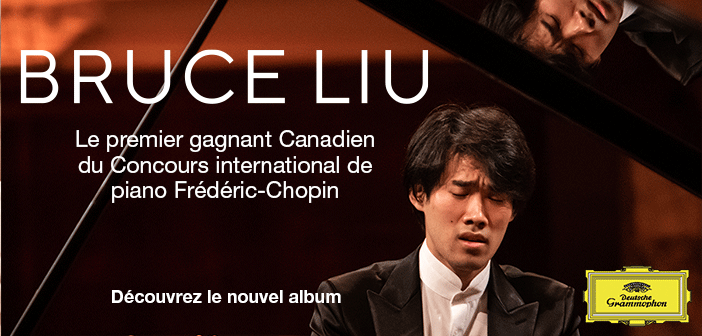 Leonard Bernstein at the Schleswig-Holstein Music Festival 1988. Teaching, Performing, Lectures and Master Class / C Major 746608 (3 DVDs). Total Time: 215:00.
★★★★★
German pianist Justus Frantz founded the Schleswig-Holstein Music Festival (SHMF) in 1986, but it was Leonard Bernstein who really gave it international stature. This new DVD set commemorates his appearances there with the newly-formed student orchestra in 1988. A little more than two years later Bernstein succumbed to emphysema but in this glorious summer of 1988 he was still as inspiring and as charismatic as ever and left those 120 young players and conducting students with memories that will stay with them all their lives.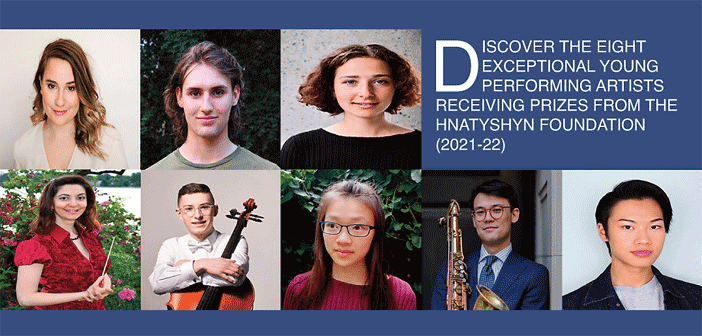 The first DVD documents the arrival of the musicians from all over the world at Salzau Castle in Schleswig-Holstein, the northernmost state of Germany. Then staff conductors whip them into shape in preparation for Bernstein's arrival. The major work? Stravinsky's Le sacre du printemps.
In DVD 2 the great man arrives and goes through the Stravinsky in painstaking detail. On the podium Bernstein is entertaining with jokes and affectionate repartee, but he is also demanding. Before long, under Bernstein's direction, the Stravinsky crackles with excitement.
The third DVD is devoted to a conductors' competition with Bernstein chairing the jury. Among the talented young maestros are several who have gone on to major careers, including Marin Alsop and Marc Albrecht.
As it approaches its 33rd season the SHMF is recognized as one of the world's great music festivals and its young orchestra plays regularly under the finest conductors. This new release is a valuable document of its beginnings and of another important aspect of the Bernstein legacy. 
An-Lun Huang: Piano Trio No. 1 Op. 30 (1981) / Piano Trio No. 2 Op. 83 (2014). Bin Huang, violin. Alexander Suleiman, cello. Yubo Zhou, piano. Musikproduktion Dabringhaus und Grimm. MDG 903 2065-6. Total Time: 73:13.
★★★★★
An-Lun Huang is one of the few Chinese composers with an international career and reputation. In spite of years lost being forced to work in the countryside during the Cultural Revolution, Huang emerged to continue his musical studies both in China and in the West. Like his father before him, he attended Yale University. For many years he has been living in Toronto but travels regularly back to China. One of his major successes was a performance of his historical opera Yue Fei, produced in 2014 at the Tianjin Conservatory of Music and featuring more than 300 performers.
Huang's early Piano Trio No. 1 is a remarkably effective piece. It is romantic in style but with a charming and joyous finale based on a theme with the character of a Chinese folk song. The Piano Trio No. 2, written 33 years later, is a denser piece with echoes of later Strauss and Berg. The performances were recorded in Germany and are absolutely first-rate.
Stravinsky: Le sacre du printemps. Funeral Song. Jeu de Cartes. Concerto in D. Agon / Orchestre Philharmonique du Luxembourg/Gustavo Gimeno. Pentatone PTC 5186 650. Total Time: 104:40.
★★★✩✩
In 2020 the Spanish conductor Gustavo Gimeno will become the next music director of the Toronto Symphony Orchestra. This gifted young musician served as principal percussionist of the Royal Concertgebouw Orchestra between 2001 and 2013. Then he studied conducting with Mariss Jansons, Bernard Haitink and Claudio Abbado.
On the basis of this new recording with his own orchestra he shows a sure sense of how these pieces should go and makes sure that everything is in order. Beyond that there is not much to get excited about. These are essentially routine performances with a mid-level orchestra. Stravinsky's recently re-discovered early work Funeral Song is a case in point. The performance by Riccardo Chailly and the Lucerne Festival Orchestra (Decca 278 2202) is far more detailed and expressive and much better recorded. As for Le sacre du printemps there are numerous recordings that are far more exciting, including the new Rattle/LSO DVD version reviewed elsewhere on this page.
I do give Gimeno credit, however, for making Stravinsky's late work Agon (1953-57) less prickly than it seemed to be 60 years ago. Or perhaps we have finally come to understand its musical language.