This page is also available in / Cette page est également disponible en:

English (Anglais)
#_EVENTTYPES placeholder matched
#_EVENTCLASSIFICATIONS placeholder matched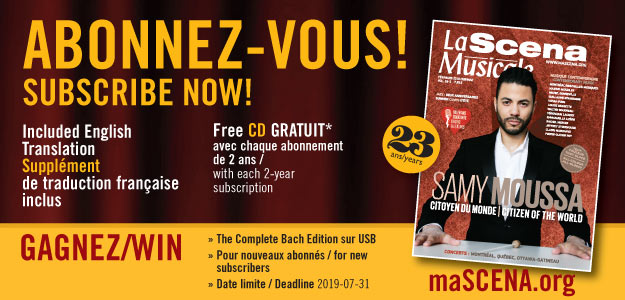 Chargement de la carte ....
Date/Heure
Date(s) - 17/12/2019
20:00 - 22:00
Lieu
Jane Mallett Theatre
Catégories
Types none
Classification de l'ensemble/soliste none
Artistes de l'évènement
Jonathan Plowright, piano
Prix
$10-52
Site Web de l'évènement
http://music-toronto.com/
Page Facebook de l'évènement
https://www.facebook.com/MusicToronto
Numéro de téléphone
416-366-7723
Jonathan Plowright was born in Yorkshire, England, and won a series of major awards in the early 80s. We have a fondness for Hyperion Records distinguished roster of pianists, and with thirteen critically acclaimed CDs, Jonathan is now well established there. Between 2012 and 2017 Jonathan recorded the complete solo piano works of Brahms for BIS Records to great critical acclaim.
Brahms Four Ballades, Op. 10
Schumann Kinderszenen, Op, 15
– – –
Mozart Variations on « Ah! Vous dirai-je, Maman, » K.265
Paderewski from « Humoresques de Concert, » Book II: 1. Menuet, 2. Sarabande, 3. Caprice
This page is also available in / Cette page est également disponible en:

English (Anglais)